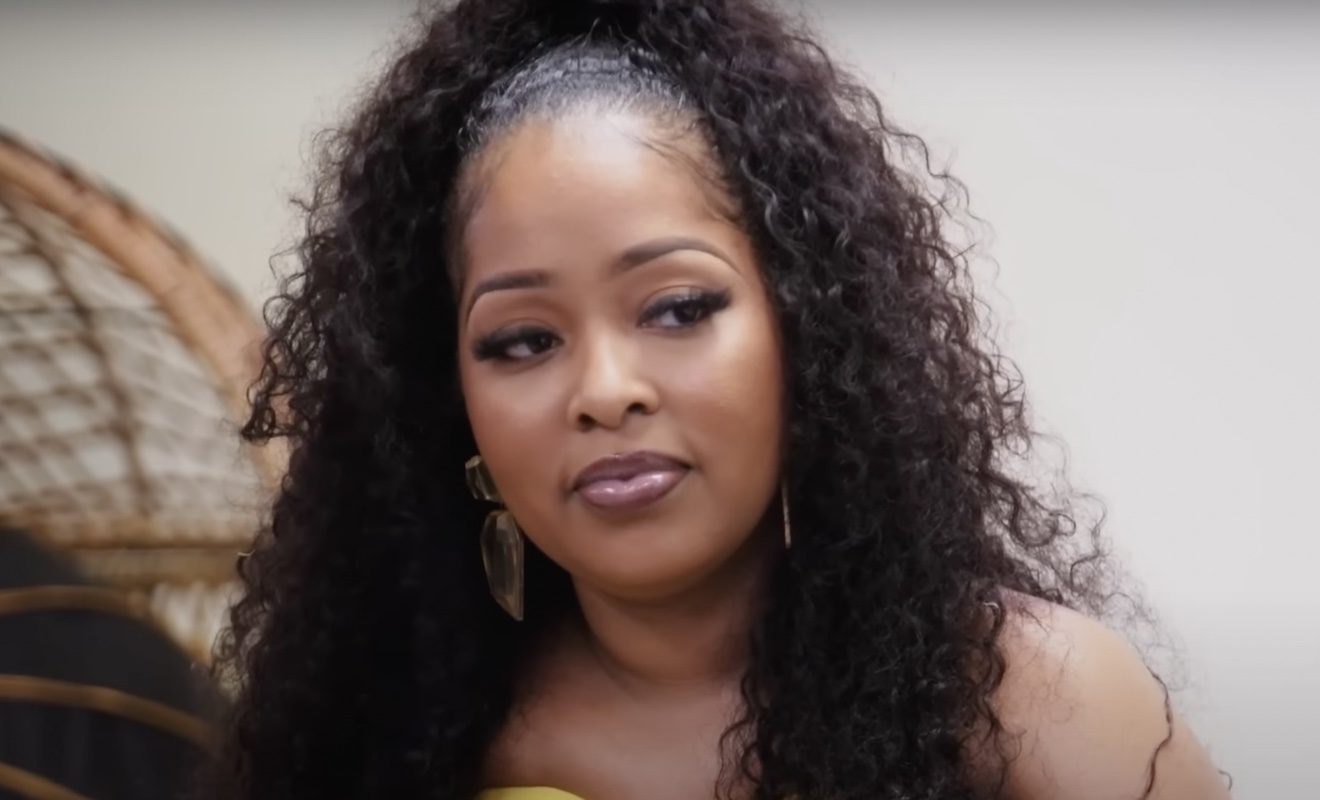 LAMH fans have a lot of questions about Destiny Payton's divorce.
"Love & Marriage: Huntsville" star Destiny Payton was put in the hot seat for a segment during last season's reunion. Kimmi Scott revealed her frustrations with Destiny. She said that Destiny was too private. And there were moments when she tried to push Destiny to open up while they were filming scenes. However, Destiny still chose to remain guarded. So this made Destiny hard to work with at times. Carlos King chimed in as well. Not only did he confirm that other producers have repeated the same sentiments to him about Destiny. But Carlos took issue with Destiny's hesitance to be more open as well.
One topic LAMH fans figured Destiny would be more open about on the show is her divorce from La'Berrick Williams. Some of the viewers feel like the breakup was abrupt. And neither Destiny nor La'Berrick explained what led to them parting ways. All Destiny would say on the show is that she felt blindsided by La'Berrick filing for divorce. She would later say that his mother was allegedly a factor as well.
Regardless, Destiny has said she couldn't be as transparent as she wants about her divorce because of legal reasons. And it seems as if her ex-husband doesn't want to be discussed on the show he chose to walk away from.
Destiny Payton had some drama at Martell Holt's event?
The complaints about Destiny have led to some fans suspecting that she may have been fired from "Love & Marriage: Huntsville." This comes after Carlos bragged about firing people who weren't transparent enough amid Robyn Dixon's current controversy.
Well, Martell Holt threw a birthday party recently. Destiny was in attendance. And YouTuber Empress Radio is alleging that Destiny had a heated moment at the event.
In a video, Empress said, "So last week we broke the news that La'Berrick, Destiny's ex-husband would be selling her house. And Chris Fletcher was the realtor. Now I think it was a little messy and shady. And I didn't know if it would make it to the show or not. Looks like Martell had his birthday party which was in a completely different month than his actual birthday. Whatever, I guess it was his filming birthday party or whatever for the launch of his Upscale Magazine."
The YouTube continued, "Now it was announced that Destiny got into a heated altercation with Chris Fletcher and Chris Fletcher's wife. And she even had to be pulled away. LaTisha had to pull her off, it was either the wife or Chris Fletcher himself. I guess she was that mad that they were selling the house. She has all her belongings in that house. And I guess she decided she was going to stay there."
You can see the alleged confrontation in the video below.