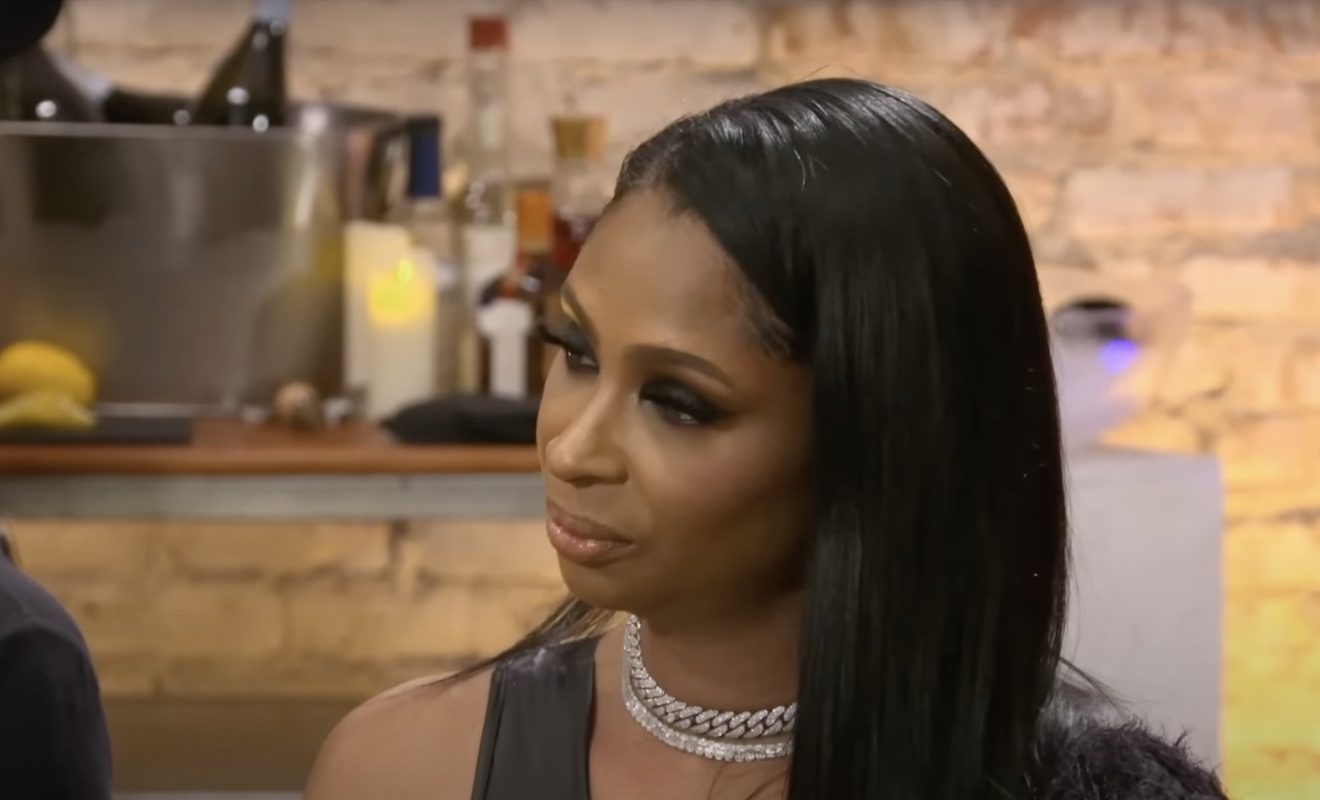 Jennifer Williams and Jackie Christie's feud continues.
It's probably safe to say that "Basketball Wives" stars Jackie Christie and Jennifer Williams will not be on peaceful terms anytime soon. There has been a lot of tension between them during the current season. But multiple blowups brought them to the point of no return. Jennifer believes that Jackie's first priority is to try to "son" her. This is why she was so upset about Jackie booking her a deluxe hotel room. Jennifer felt like it was shady for Jackie to not book her a suite for the cast trip to Sacramento. So she was really set off after she was told that Jackie told people that she helped produced Jennifer's upcoming documentary.
As we reported, Jennifer made a documentary about the ex she alleged stole her Range Rover. Interestingly enough, Jackie denied saying she produced the project. And she said that what she did do was give Jennifer advice when she asked for it. However, Jennifer has denied asking Jackie for advice.
Jackie and Jennifer's issues only worsened when they were pushed to hash everything out in front of the other women. Insults were exchanged. And Jackie said she was set off by Jennifer calling her a *****. Regardless, Jennifer claimed that Jackie crossed the line herself because she said Jennifer lied about being scammed by her ex.
Jennifer Williams wants respect.
On the season finale, Jennifer said that she had no choice but to hit Jackie with a cease and desist letter since she's currently been facing off with her ex in court. Jackie was given the letter during DJ Duffey's re-proposal event in Mexico.
Jackie responded to the letter by accusing Jennifer of being broke and wanting some money. She also told Jennifer that she would deal with her when they got back to LA. And it's likely that Jackie was referring to the reunion.
Well, VH1 has released a first look at the "Basketball Wives" reunion for Season 10. In the trailer, Jennnifer demands that she be shown respect since she's on OG.
"I'm a OG around here. You're gonna respect my got **** name."
Other interesting moments from the trailer include Brandi Maxiell and DJ Duffey getting into it once again regarding their friendship.
Brandi says, "Stop being fake on this show!"
Duffey once again addresses her comment about loyalty, "You brought up my man. I had showed you loyalty."
Brooke Bailey also has some words for someone, "This wasn't even something that I planned on addressing. **** your apology!"
View this post on Instagram