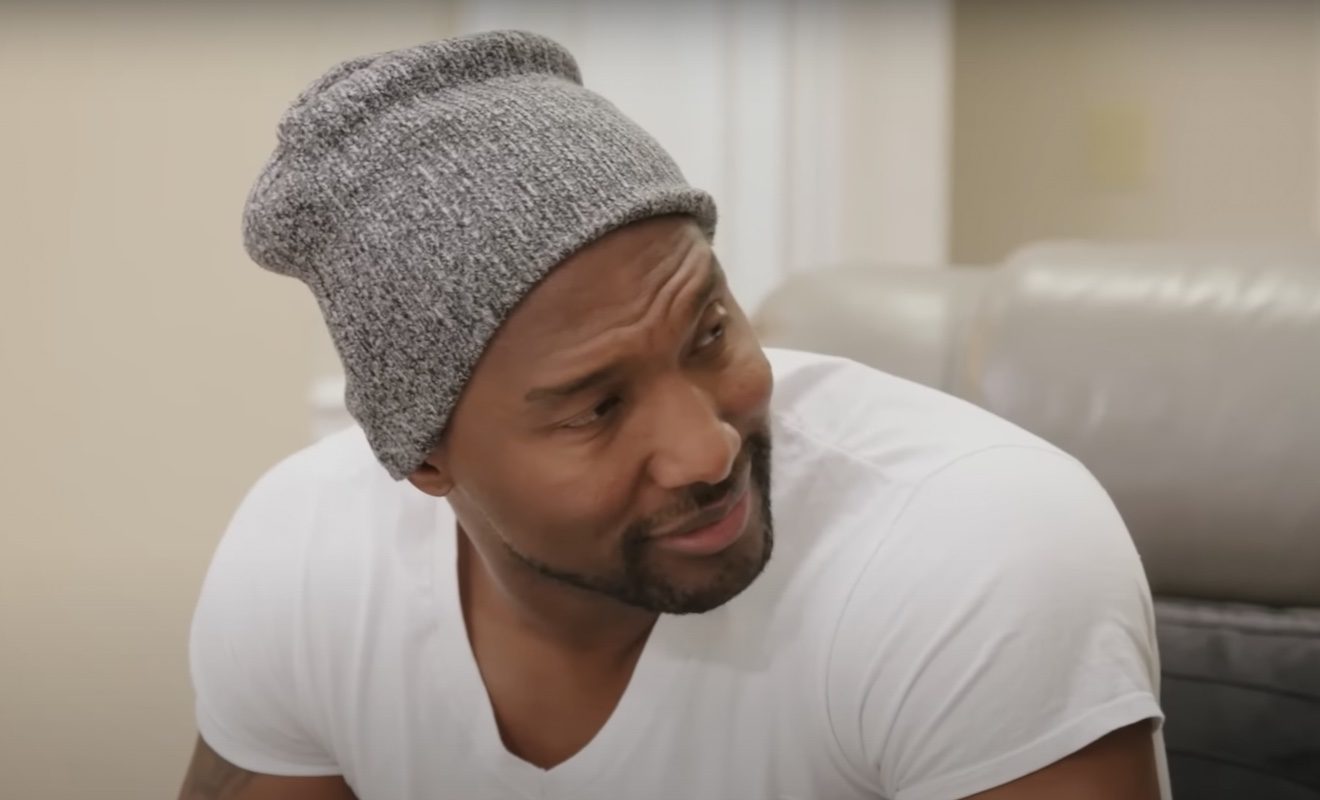 Melody Shari is frustrated with Martell Holt's lack of respect for boundaries.
"Love & Marriage: Huntsville" fans have a lot to say about the recent episode. As we reported, Melody Shari and Martell Holt are having some issues in their co-parenting relationship. Martell sued Melody for full custody of their children. And he said he felt like he had to do this because Melody has "20-something" different babysitters. Melody has denied this. She pointed out that Martell just doesn't want her gay brother to babysit. So Melody firmly believes Martell is being homophobic. Regardless, Martell didn't anticipate that Melody would be willing to fight back in court even though he initiated the custody battle.
To no surprise, the custody drama has only worsened Martell and Melody's co-parenting situation. So Melody is no longer inviting Martell on family vacations these days. And he also was not invited to the birthday party that Melody paid for and planned for their two daughters.
Interestingly enough, Martell was told well in advance that he would not be allowed to attend.  Regardless, Martell decided he was going to show up anyway.
On the recent episode, Martell strolled up into the event demanding entry. However, Melody and others tried to remind him that he was not invited to the birthday party. Melody also said that she is following the court order which stipulated that she and Martell take turns on special days and holidays. And she didn't cause a scene or disturb Martell when he had the children for Christmas and Thanksgiving last year. So Melody just wanted the same respect.
Twitter users and Melody Shari responded to OWN's controversial tweet about the situation.
Regardless, Martell was not hearing any of this. He said he was entitled to be there because he is the father. This led to a moment in which he became irate and screamed at Melody's mother Miss Vanessa.
Melody stood her ground and told Martell she would be calling the police if he refused to go. But Martell told her to call them because he wasn't going anywhere. Eventually, Martell left. And the scene has a lot of LAMH fans talking on social media. Interestingly enough, many of them seem to think that one of the OWN Twitter accounts crossed the line with a recent tweet.
The OWN employee in charge of the OWN Unscripted Twitter account reposted a gif from the scene and tweeted, "Martell really don't give a **** 🤣 He said 'Call the po po.' #LAMH"
Not only did Twitter users call out the employee in the responses and mentions but Melody responded, too.
She tweeted, "But did he get her later that day or nah? Hmmm.…and not #givinga****" isn't funny AT ALL. Sorry."