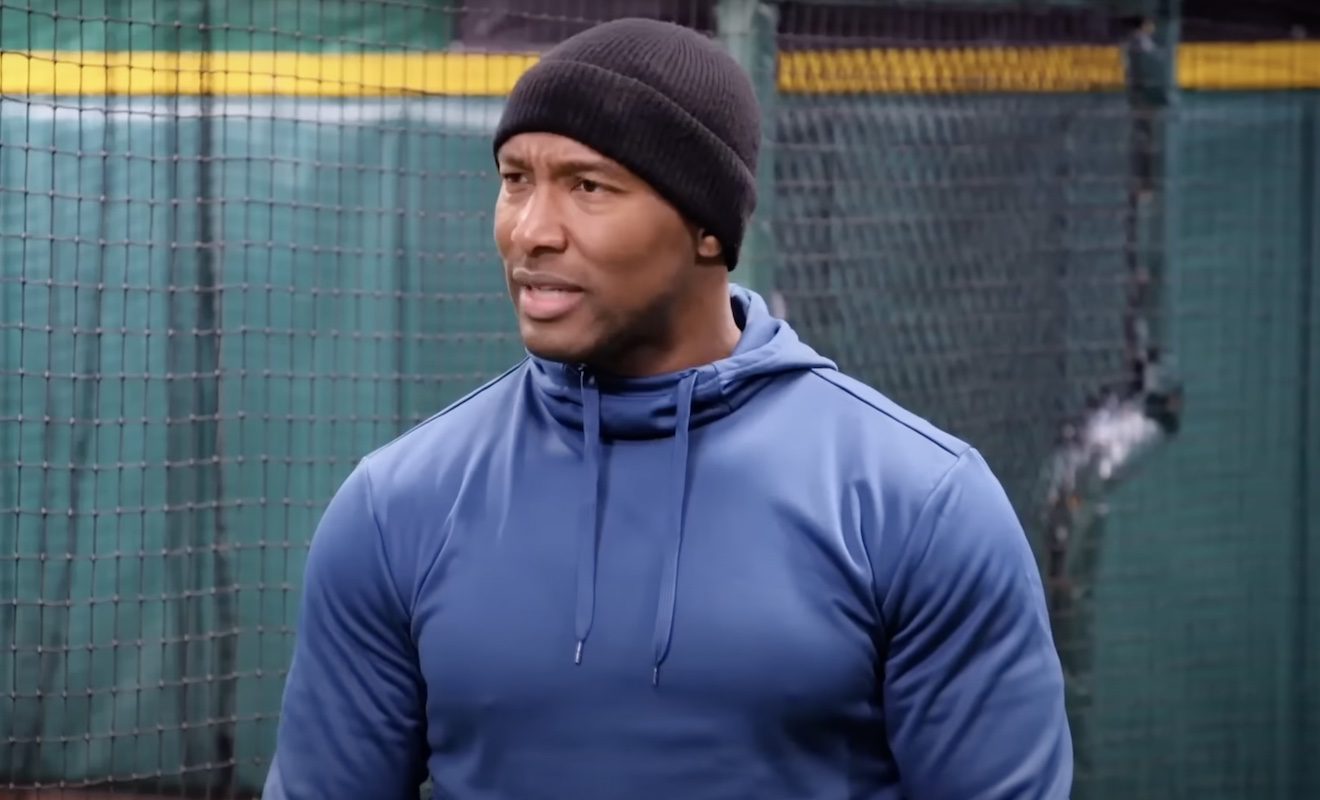 Martell Holt and Melody Shari's co-parenting drama resulted in a courtroom battle.
"Love & Marriage: Huntsville" stars Melody Shari and Martell Holt's co-parenting relationship continues to be contentious. As we reported, Martell originally said that the issue is Melody has too many people watching their children while she's working. In fact, Martell accused Melody of having "20-something" people babysit them. He also said that he didn't want Melody's brother Marcus Minnifield to watch them. And Melody suspected that Martell only feels this way because Marcus is a gay man. Regardless, Martell doesn't seem to care that his stance has caused some to accuse him of homophobia. He believes he has every right to have a say in who watches their children while Melody works.
Melody has denied that she has "20-something" babysitters. She also said that only a few family members help her out. And she always has her relatives come to her house to watch their kids. So in Melody's opinion, Martell is just using their children to maintain some kind of control over her life.
Eventually, Martell threatened to file for full custody if Melody doesn't give him the final say about who babysits their children. Melody took the threat seriously and hired an attorney. So Martell and Melody took their fight to court. And a judge decided that the former couple would just stick to joint custody. However, it doesn't seem as if Martell and Melody will be able to move past their co-parenting issues anytime soon.
Martell Holt caused a scene at the birthday party Melody Shari planned for their daughter.
In fact, on the upcoming episode, Martell has a blowup outside of the birthday party Melody planned for their daughter. Apparently, Martell was not invited. So he popped up anyway and demanded entry into the event.
In a trailer, Melody says, "I didn't tell you you could come to this." She continues, "This is a party I'm throwing for my daughter. You throw one for yours, okay? Or have you thrown a party for any of your children since I left you? It's a private event that I am doing. I am asking you to remove yourself."
Martell asks, "Why would you do that?" And Melody responds, "I just would rather…you can get her later today."
At this point, Martell refuses to leave. And he tells her to go ahead and get the police involved.
"No, I mean okay, well you can have the police come and have me removed then because I'm not going to leave my daughter's birthday."
View this post on Instagram
In another preview of the next episode, Martell becomes so heated that he ends up getting into a screaming match with someone else. And Melody reminds Martell that he was invited to the birthday party she planned last year. But he was a no-show.
View this post on Instagram