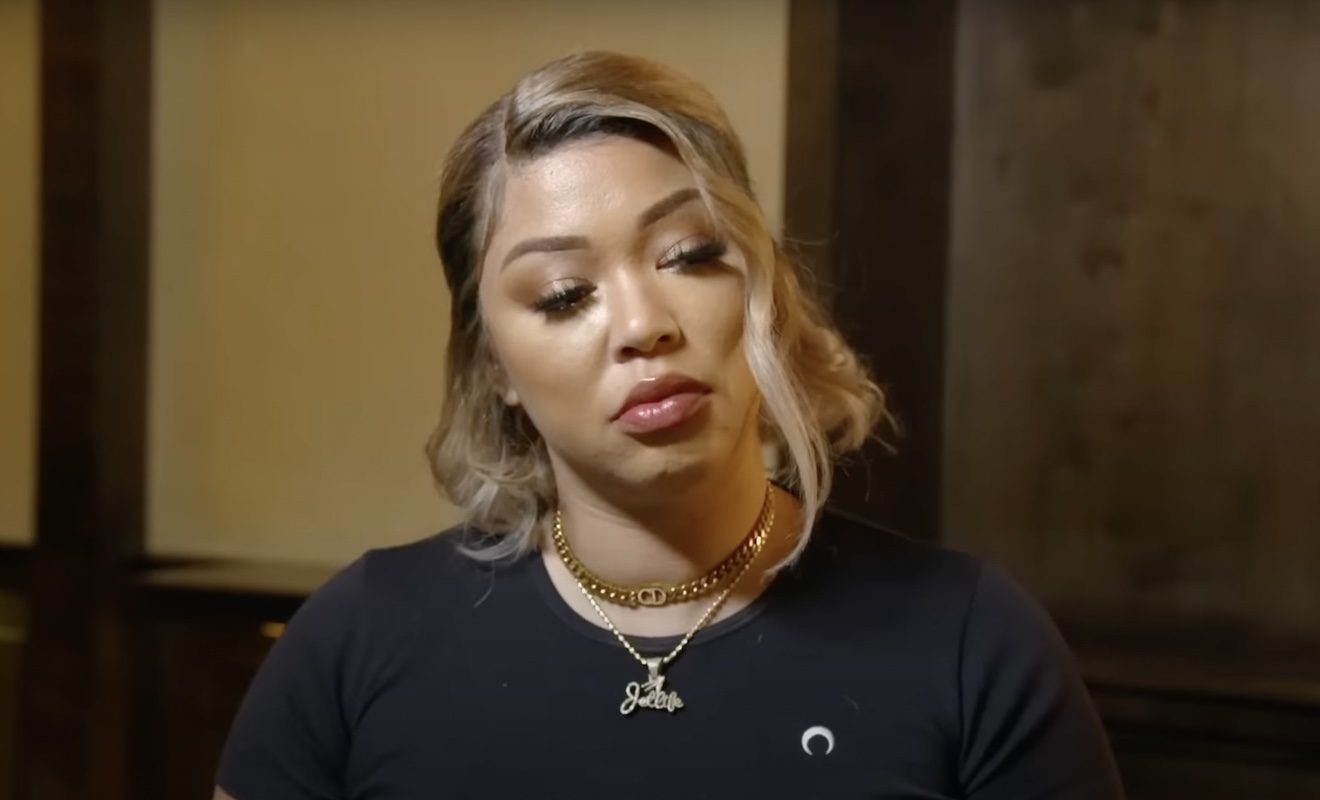 DJ Duffey clashed with Brandi Maxiell during the current season of BBWLA.
"Basketball Wives" fans heard rumors about Malaysia Pargo quitting the show weeks ahead of the season premiere. As we reported, producers made the choice to bring back a few of the "Basketball Wives LA" ladies. DJ Duffey, Brandi Maxiell, Angel Brinks, Brittish Williams, and Brooke Bailey returned. Jackie Christie and Jennifer Williams were brought back from the previous season in addition to Malaysia. And it was said that Malaysia's fallout with Brandi made her unpopular with the rest of the group. However, the last straw for her was when Jennifer accused her of losing her home to foreclosure. Jennifer did this as payback because she figured Malaysia brought Zell Swag around to come for her.
After the foreclosure accusation was tossed out by Jennifer, Malaysia met with Jackie and Duffey to confirm her departure. She decided that it would be best to walk away from the show for her mental health. At that time, Malaysia alleged she was stressed out with her co-parenting situation with Jannero Pargo. She accused him of not really helping her out with the kids financially. So she was considering taking him to court for child support. And this information somehow got back to Jannero (Malaysia believes Brandi is behind this but Brandi denied such).
Malaysia's exit from the show didn't curtail the drama. In fact, Brandi and Duffey began to have tension. Brittish called Duffey out for reposting a supportive Instagram post that was penned by Malaysia. In the post, Malaysia promoted Duffey's business. And she did so without Duffey asking her for the promo.
DJ Duffey ends her "Basketball Wives" chapter.
In Brittish's opinion, it was a shady move for Duffey to repost it. She said that Duffey shouldn't have done this if she knew Brandi and Malaysia weren't on good terms. This upset Duffey. She proceeded to say that she doesn't owe Brandi any loyalty because she said some hurtful things regarding Duffey's relationship with her fiancé Iman Shokuohizadeh.
Duffey did eventually apologize to Brandi for the loyalty comment. And she said that she was just speaking from a place of hurt at the time. However, Brandi didn't seem too moved by the apology. She said she would forgive but not forget.
Well, fans won't be able to get an update on Brandi and Duffey's progress next season because Duffey just announced she is leaving "Basketball Wives."
In an Instagram post, Duffey wrote, "Tonight is the reunion but also a goodbye to #basketballwives. I will miss sharing my life with the fans of the show but I won't miss the drama & I don't know what is next for me but I would love to act or host! We will see! know that God makes no mistakes and I am on the path that is destined for me. To my friends, family, and beauty team that supported me on this journey I thank you all so much."

Some of Duffey's supporters took her announcement to mean that the show is done.
An Instagram user wrote, "**** if you and @malaysiainthecity leave the show is a dub. I love @jackiechristie she needs y'all 🥺. Is this the last season because all the real ones leaving?"
In response, Duffey wrote, "No there will be more seasons! Don't worry!"