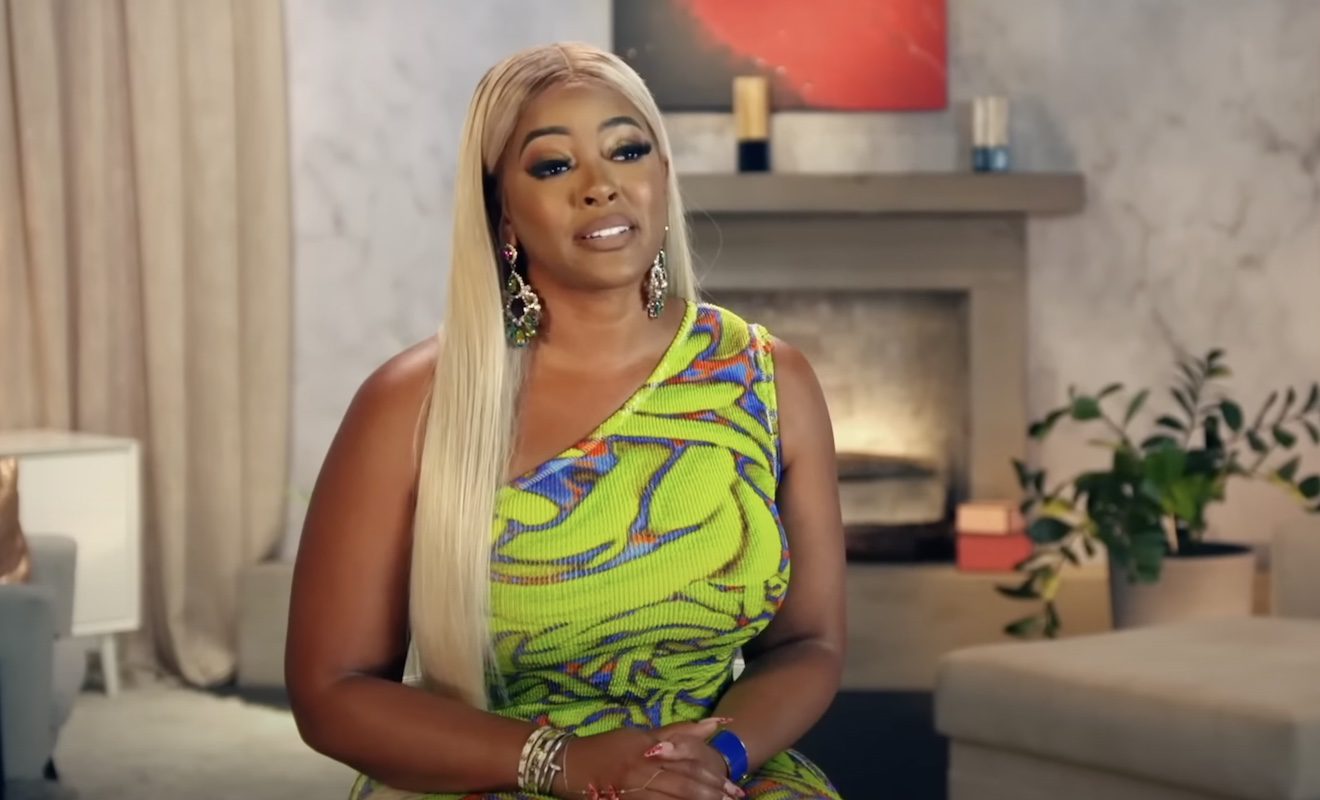 DJ Duffey and Brandi Maxiell have tension on the current season of BBWLA.
"Basketball Wives" fans have a lot to say about the recent episode on social media. As we reported, DJ Duffey was called out by Brittish Williams. The offense? Duffey reposted Malaysia Pargo's Instagram post. In the post, Malaysia was promoting Duffey's bands. So Duffey really appreciated that Malaysia did this without her even asking. Although Duffey didn't think that it would lead to some drama in the group, her loyalty to Brandi Maxiell was questioned. In fact, Brittish told Duffey that it was messy to repost it.
This is due to the fact that Malaysia and Brandi are no longer on good terms. They attempted to hash things out before Malaysia departed the show. However, Brandi realized that she wouldn't be able to trust Malaysia again. She said that Malaysia wasn't supportive or loyal enough. Malaysia disagreed and said Brandi is still angry about being fired years ago. She suspects Brandi believes Malaysia didn't do enough to save her job on "Basketball Wives." And Malaysia said she tried everything, including continuing to film scenes with Brandi when no one else would.
Malaysia Pargo reposted a message about loyal people.
Well, Duffey wasn't all that receptive to Brittish's points. In fact, she told Brittish that she doesn't owe Brandi any loyalty. Duffey was still upset about Brandi's comments about her and Iman Shokuohizadeh going to counseling. After Brooke Bailey urged Brittish to tell Brandi what Duffey said, Brandi was furious. She denied that she was angry about Duffey reposting Malaysia's Instagram post. But she was not okay with Duffey saying she doesn't have to be loyal to Brandi. In response, Brandi alleged that she is the person who got Duffey on "Basketball Wives." She also alleged that Duffey lived in her basement at one point.
Some fans of the show said Brandi took things way too far. And some of them felt the same way when Jennifer Williams accused Malaysia of losing her Atlanta home.
Interestingly enough, Malaysia reposted a certain message about loyal people hours ago on Instagram Story.
The original message reads, "Loyal people don't change. We just stop ******* with people who don't appreciate it."