Ceaser feels like Teddy and Puma betrayed him in a major way.
"Black Ink Crew" is undergoing a lot of changes now that Ceaser is no longer on the show. As we reported, he was fired due to a video of him allegedly abusing a dog going viral on the internet. To no surprise, people had a lot to say. Many even called for him to be ousted by VH1. Former "Black Ink Crew" star Donna was one of the most vocal about ousting Ceaser on social media. Ceaser wasn't surprised by Donna's stance since he played a major role in her departure from the show. However, he expected loyalty from some who did remain on the cast. This is especially true when it comes to family and close friends.
In particular, Puma and Teddy didn't decide to walk away after Ceaser was removed. They instead made the decision to move the show forward by looking for new tattoo artists.  And they also decided it was time for a new shop as well. These new artists will have to compete and prove themselves in order to earn a spot in this new era.
When it came to Ceaser's exit, Teddy and Puma acknowledged that it was a very unfortunate situation. However, they understood that Ceaser earned his fate. So they had to focus on the future. And Ceaser can't help but feel like both men have betrayed him tremendously. This is something he's been talking about on social media, too.
Ceaser is working on another show now that he's done with "Black Ink Crew."
Recently, Ceaser answered some fan questions and posted his answers on Instagram Story. He said that Puma stabbed him in the back. But he should have anticipated this because Puma always wanted to be him.
Now Ceaser is letting his followers know how he currently feels about Teddy, too. Hours ago, a fan asked, "Are you upset with Ted for continuing to film?"
Ceaser answered, "Nah. I am upset with myself, I should have been seen how a person moves but love will blind you. #selfpreservation"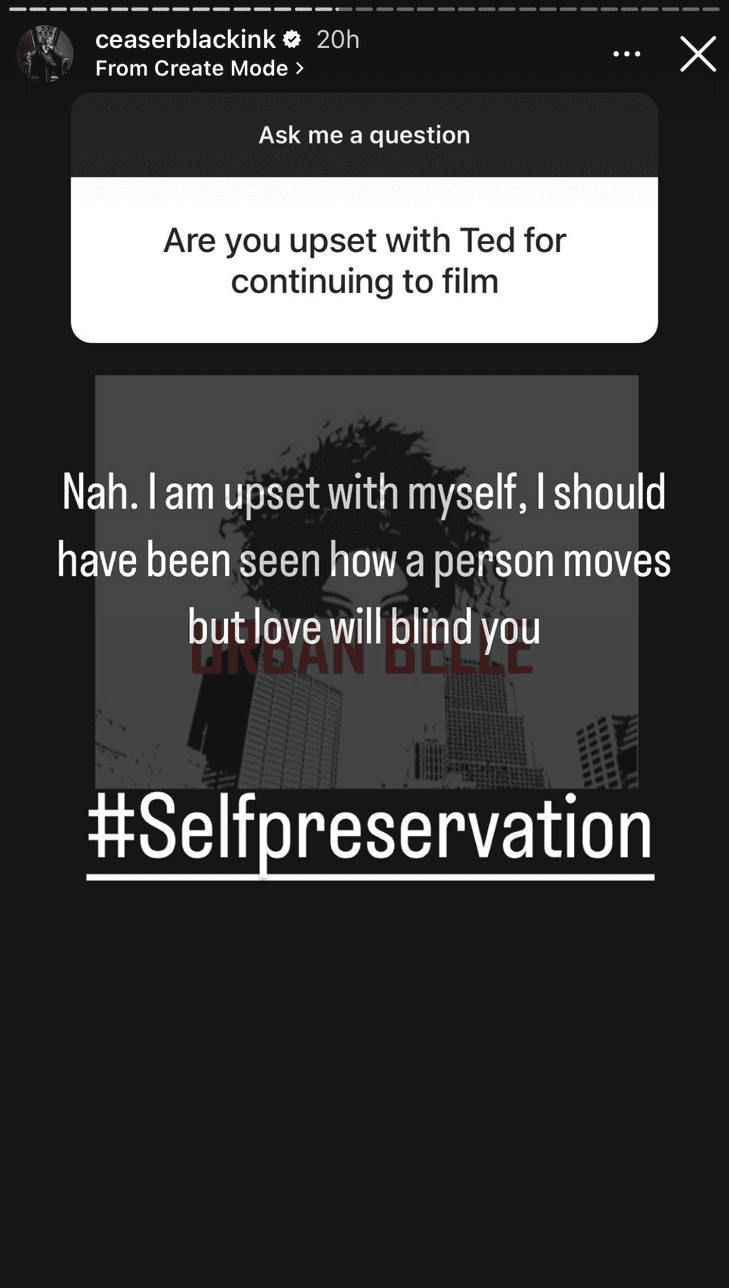 Despite his controversial departure from the show, Ceaser revealed he is working on another show. But he won't be shipping the show to Zeus Network. And he didn't like the alleged offer he received from the streaming service.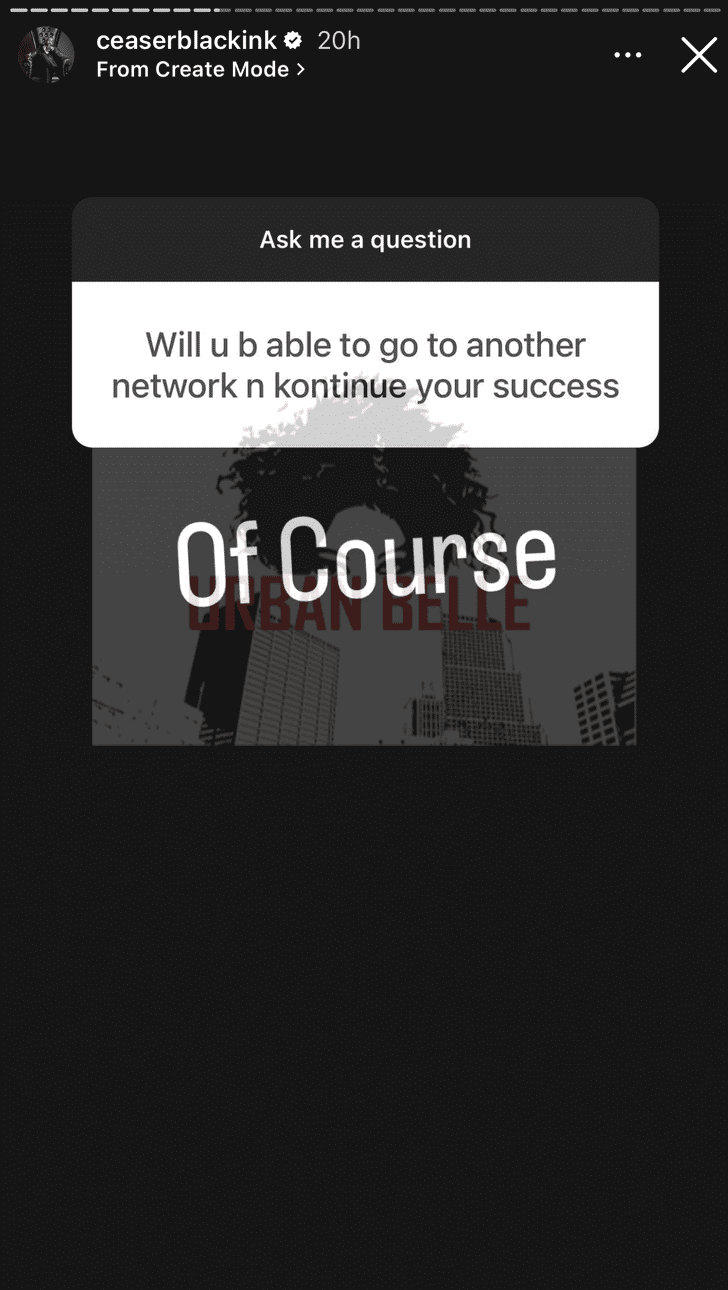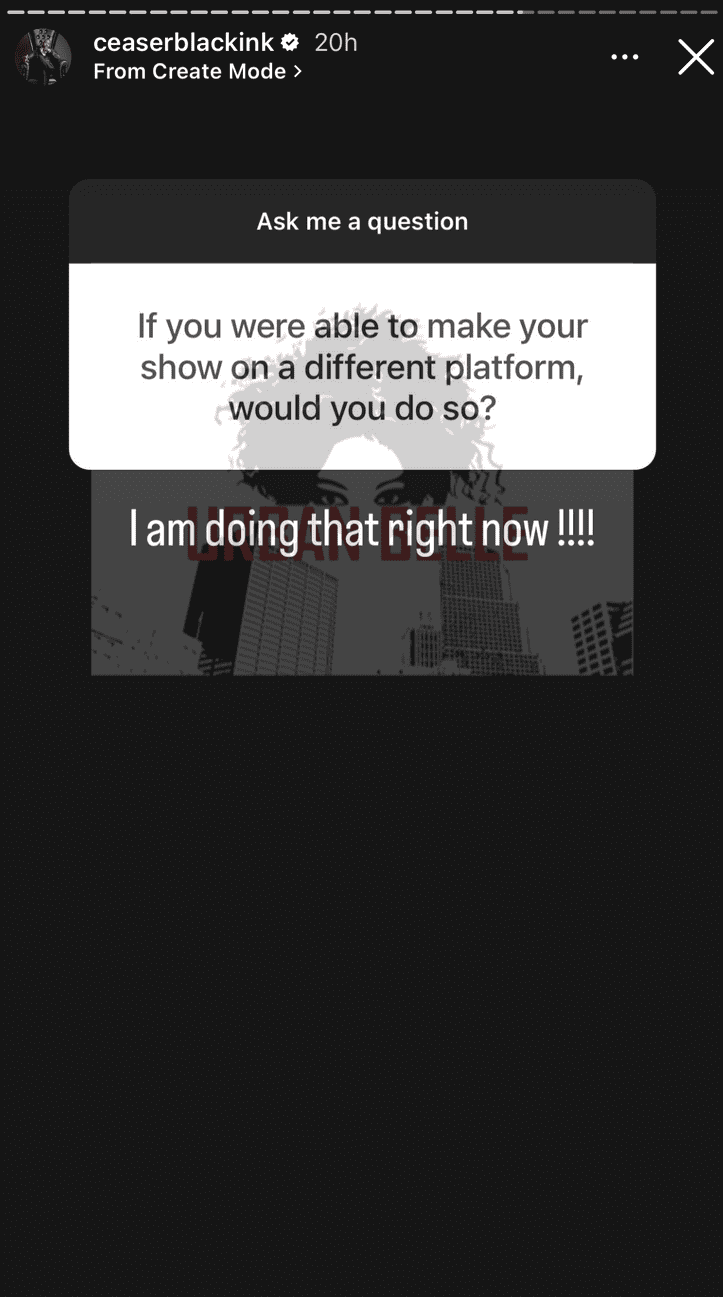 He wrote, "Nah, Zeus offer me to go on Bad Boys Club. I ain't with that ****."