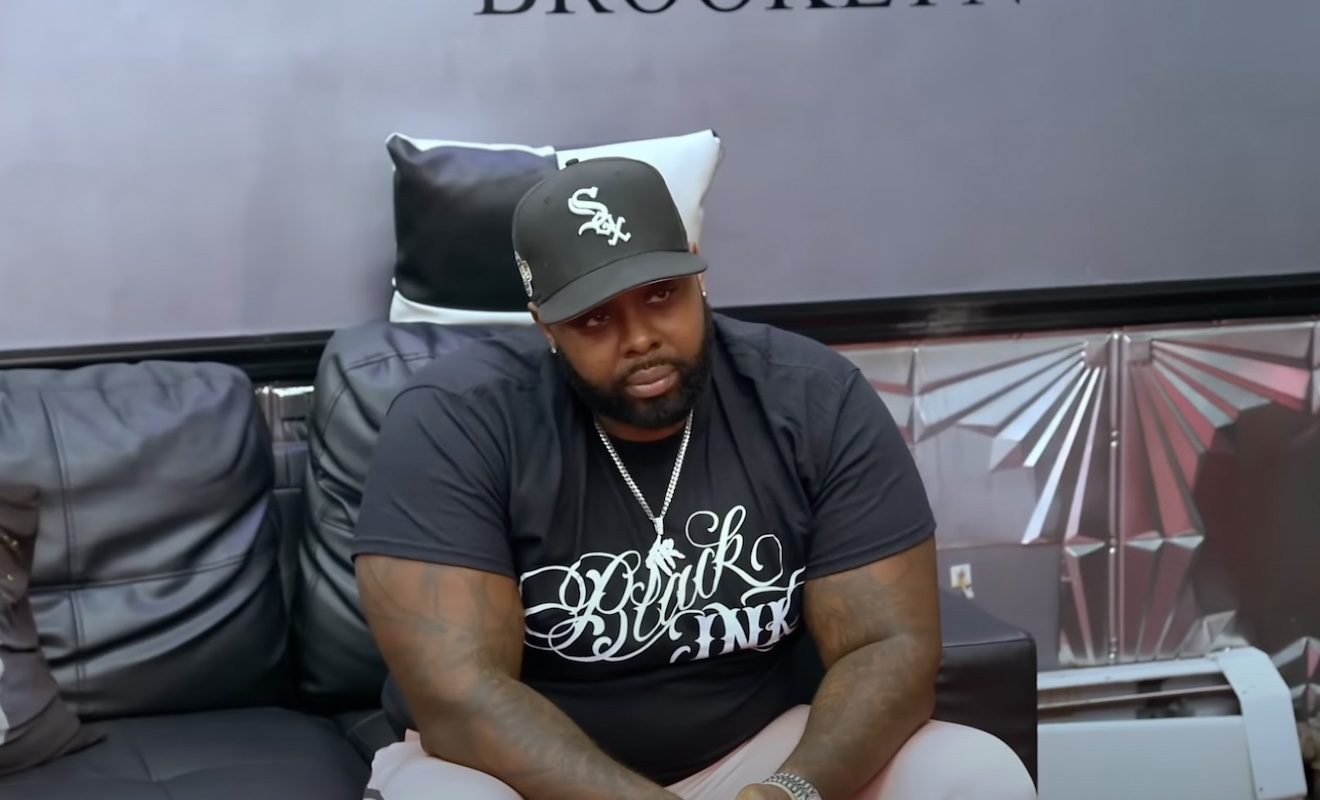 Ceaser's departure from "Black Ink Crew" grabbed headlines.
"Black Ink Crew" star Ceaser didn't anticipate the show's recent season would be his last. But that is exactly what happened after a controversial video went viral. As we reported, Ceaser was accused of abusing a dog in the video. He later confirmed that the footage came from his own security camera. And he alleged that his ex-girlfriend Suzette did it out of spite. Ceaser alleged that Suzette was very angry about him ending their relationship. So she allegedly leaked the video to get even. Suzette denied leaking the video. However, that hasn't changed the minds of Ceaser and those closest to him.
The season finale focused on Ceaser's situation. One of the executive producers confirmed to the rest of the cast that Ceaser had been fired from the show. To no surprise, everyone was shocked by the network's decision. And they really didn't think that VH1/Viacom would actually part ways with the creator and owner of the Black Ink brand.
Puma and Teddy expressed their disappointment. Both men just couldn't wrap their minds around how Ceaser could end up in that kind of situation. And they felt it was unfair that his bad decisions could ultimately affect the rest of the cast.
Teddy clapped back at the critics on Twitter.
The issue is that certain cast members questioned how "Black Ink Crew" could continue without Ceaser. For years, the show focused on Ceaser's life as he runs his growing tattoo empire. A lot of the drama stemmed from his personal and business decisions. So Tatti questioned how the show could go on if Ceaser was no longer the focus.
Interestingly enough, the episode ended with Teddy and Puma looking for their own shop. So some "Black Ink Crew" fans are suspecting that the show will return. And the new episodes will show Teddy and Puma in the boss roles. However, VH1 hasn't confirmed any of this. It's just speculation for now.
Regardless, some fans have accused Teddy of not being loyal to Ceaser as a result of the season finale. Ceaser even agreed recently on Instagram. And he said that certain events have him questioning Teddy's loyalty as well.
Well, Teddy clapped back at the backlash on Twitter hours ago. He tweeted, "S/O to everybody showing concern about #Blackink. We Appreciate Yall. 🙏🏾 We're All Going To Be Great 💪🏾."
He continued, "If You Felt Or Said Some ********, eat a Candy Cane **** Lol."