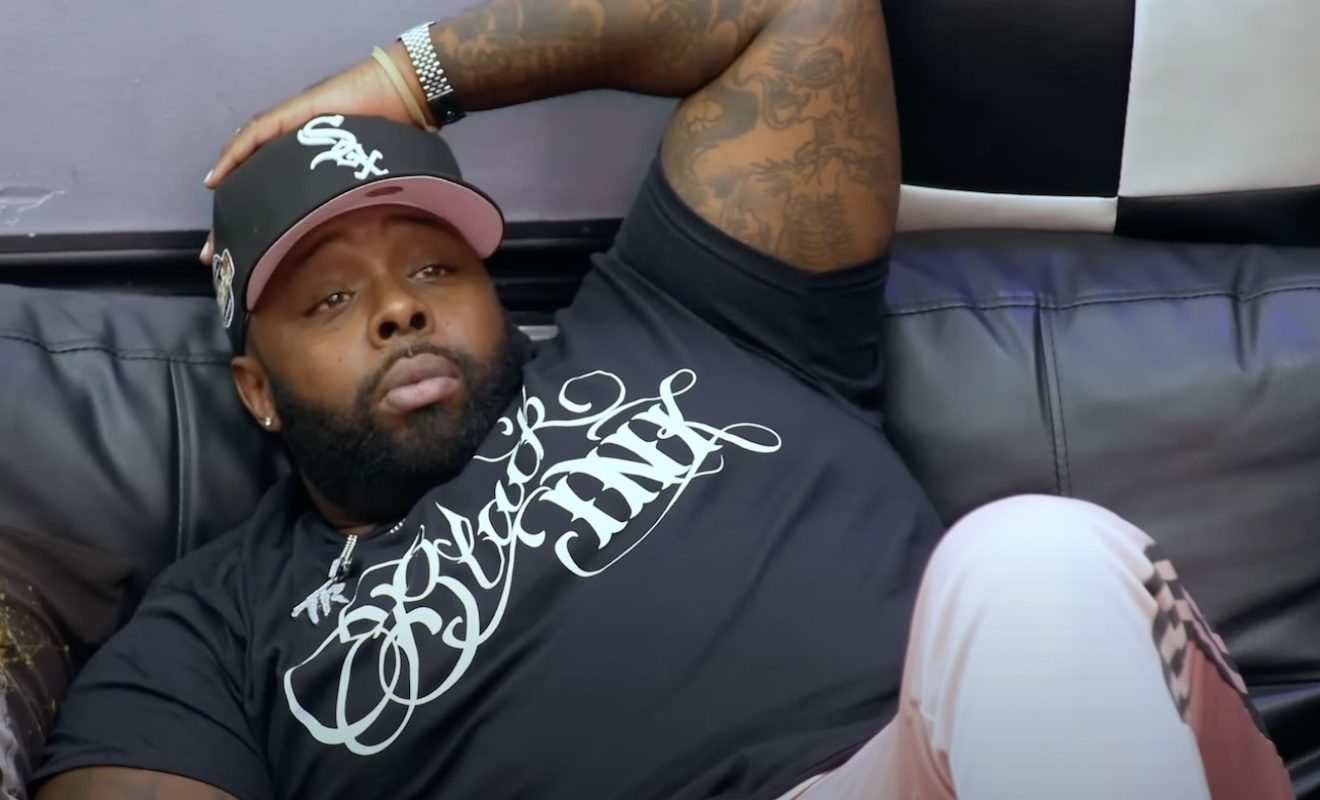 Ceaser made Krystal and Rok make a tough decision.
"Black Ink Crew" fans had a lot to say after the recent season finale aired. During the current season, Ceaser had some complaints about how his employees were doing things. For instance, Tatti skipped out on a team meeting. She chose not to attend because she was in her feelings about Rok and Krystal being asked to open up a Black Ink shop in New Jersey. The former couple originally named their shop Gods of Ink. However, Ceaser thought it was shady that they opened up a shop of that size while working at Black Ink as well as being on the show. So he proposed that they convert it into Black Ink Crew New Jersey. And if they didn't agree to this, he would open a competitor shop nearby to take all of their clients.
Tatti was so upset about Krystal and Rok's business move that she said she needed to talk a mental health day away from the shop. So she wasn't going to attend the staff meeting. And Ceaser paid her back by not inviting her to the team-building workshop in Orlando. Tatti showed up anyway and it resulted in a major blowup with Ceaser and an altercation that was kicked off by Young Bae.
Ceaser's firing was a hot topic on social media.
Interestingly enough, the altercation and subsequent firings weren't even the most controversial events of the season. The biggest story of the season was Ceaser's departure from "Black Ink Crew." Earlier this year, Ceaser made headlines because he was accused of beating a dog in a video taken from his security camera.
Fans hopped on social media to call for action from VH1. After Donna aided the video in becoming even more popular on the internet, it was confirmed that Ceaser had been fired from the show. During the season finale, the cast members reacted to Ceaser's firing. Some like Tatti even expressed that they didn't see how the show could survive without Ceaser as the leading man.
By the end of the episode, Teddy and Puma got a bit sentimental as they reflected on ten years of Black Ink. And both decided that the show is too legendary to just die because of a bad decision that Ceaser decided to make. So they left the door open for the show's return with them as the leading men. Puma even said he had been looking for a good spot for a new shop.
Well, the season finale has some fans questioning Teddy's loyalty. And they expressed this on Ceaser's Instagram post about concluding his time on the show.
One Instagram user wrote, "Why Ted always flipping states? He blood n be the 1st! He suppose to be 10 toes! But he always siding w the others over you."
In response, Ceaser wrote, "😂 😂 I been asking myself the same the lately."

You can check out the post and comments here.