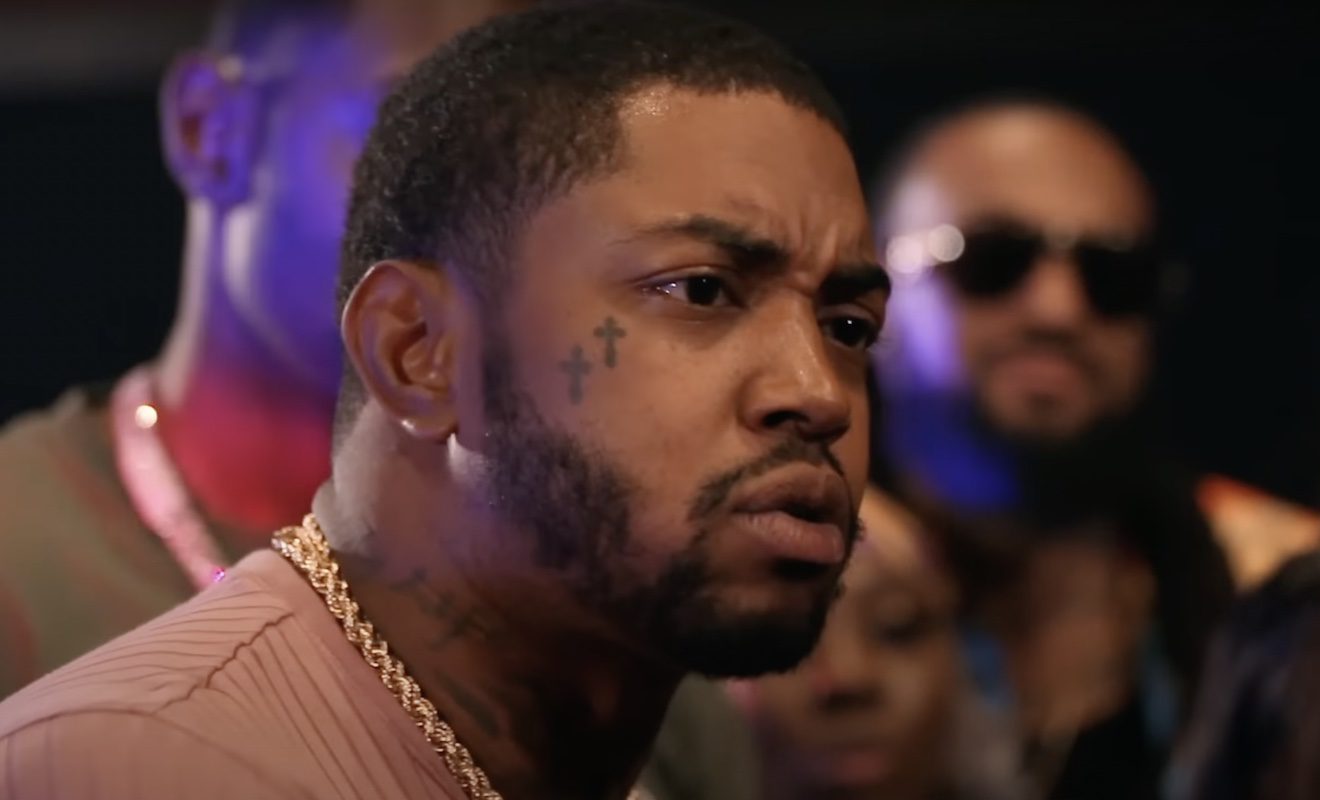 Bambi and Scrappy's marriage wasn't able to withstand Momma Dee's meddling and the reappearance of one of Scrappy's exes.
"Love And Hip Hop Atlanta" stars Bambi and Scrappy's marriage issues have played out on the show for multiple seasons. However, the upcoming season will focus on their divorce. As we reported, Scrappy and Bambi have been clashing over Momma Dee. Momma Dee has been vocal about her dislike of Bambi. She even said that Scrappy should have married Shay Johnson instead of Bambi. So she made multiple posts about Shay's pregnancy. And some LHHATL fans accused Momma Dee of being too messy. But she refused to downplay her friendship with Shay out of respect for Bambi. Interestingly enough, Momma Dee's actions weren't the last straw.
In a trailer for the new season "Love And Hip Hop Atlanta," Bambi made a very interesting revelation. She accused Scrappy of messing around with his ex-girlfriend Diamond.
Diamond and Scrappy dated years ago. Momma Dee was not a fan. And she accused Diamond of just using Scrappy.
And she even said that his communication with Diamond is what made her file for divorce. Regardless, Scrappy made it clear that he feels like Bambi is throwing their family away. So these days he doesn't have the best opinions about Bambi. Scrappy also told Erica Mena that Bambi didn't do the "wife" things he wanted her to do. And this accusation shocked Erica.
Some "Love And Hip Hop Atlanta" fans weren't here for Scrappy's recent Instagram post.
LHHATL fans even think that Scrappy may have thrown some shade at Bambi recently on Instagram. He reposted a message that said, "People don't abandon people they love. People abandon people they were using."
Well, some Instagram users called Scrappy out in the comment section. One person wrote, "Marriage. A whole 3 kids. Put up with a LOT of crap. Held you down AND YOU searched for HER!! You hunted her down. Ain't nobody use you sir. Have a seat."
Another person said, "I need to get the world's smallest violin for you sirrrrr 😂."
Someone else wrote, "Stop cheating."
One person accused Scrappy of trying to be manipulative, "Sounds like Manipulation to me."
And an Instagram user said that they would leave too if they had to deal with drama from their partner's family members, "**** I would too if I had to deal with people's families and bs."
Scrappy has not responded to any of the backlash as of yet.