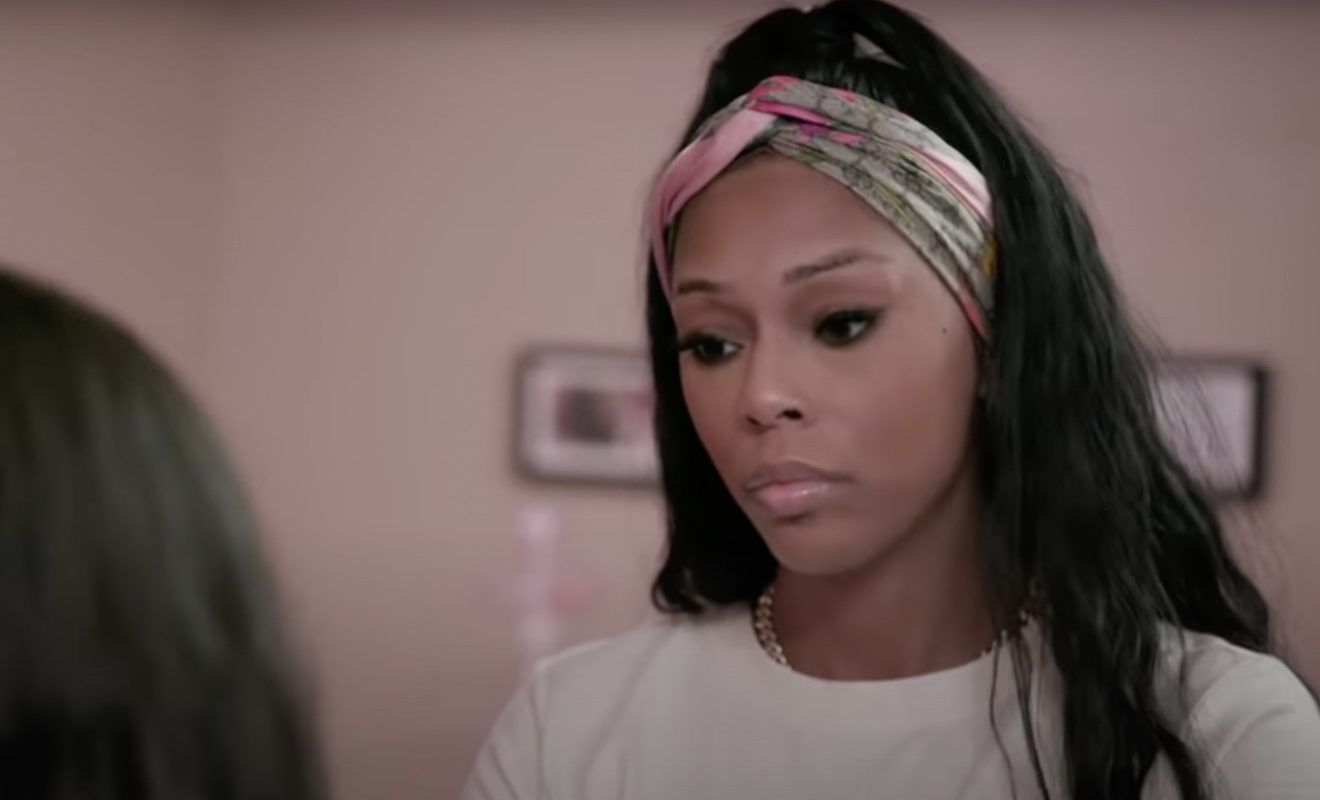 Scrappy and Bambi may have called it quits.
"Love And Hip Hop Atlanta" stars Scrappy and Bambi have been a hot topic on social media for months now. During the recent season, it was clear that they were dealing with issues in their marriage. Bambi said Momma Dee was one of their biggest problems. At the time, Momma Dee was taking shots at Bambi on social media while uplifting Shay Johnson on the same platform. After Momma Dee was called out for this in the comments, she stood firm. And she said that she didn't have to end her friendship with Shay just because Bambi thinks she was being messy. Interestingly enough, Momma Dee said she wishes Scrappy married Shay instead.
Momma Dee also blamed Bambi for her strained relationship with Scrappy. In fact, she claimed that it was Bambi who kept Scrappy from spending major holidays with her. As for Scrappy, he worried Momma Dee would destroy his marriage. And eventually, Bambi would reach her breaking point one day. She would then end the marriage. This is something that Scrappy was hoping he could prevent from happening. So he didn't force Bambi to allow Momma Dee to visit her grandchildren.
Knowing the messy history, LHHATL fans were shocked to see that Scrappy and the kids spent Christmas with Momma Dee. Bambi was nowhere in sight. She also hasn't been wearing her wedding ring. So people suspect that she and Scrappy are currently separated.
Bambi and Scrappy had a shady moment on Instagram?
Well, it seems as if Bambi and Scrappy had a shady exchange on Instagram recently. Scrappy posted about loving the people who show support on Valentine's Day, "A real man is the kind of man that when your feet hit the floor each morning the devil says, Oh Crap, he's up! Brother, life is too short to wake up with regrets. So love the people who treat u right. Forgive the ones who don't just because you can. Believe everything happens for a reason. If you get a second chance, grab it with both hands. If it changes your life, let it. Take a few minutes to think before u act when you're mad. Forgive quickly. God never said life would be easy. He just promised it would be worth it."
The caption went on, "Today is love ❤️ day, send this to all your lovers, and me if I am one. If you get back 7, you are loved. To the cool people that have touched my life. Here's to you!! A real man walks with God when the rest of the world walks on him 👊🏿. Enjoy the rest of your day!!!"
One of his followers said he needed to send this to Bambi. The Instagram user wrote, "Send this to the Bam.. we love y'all together. Fight for your family…❤️ ❤️."
In response, Scrappy wrote, "nope."
Well, Bambi seemingly clapped back on Instagram Story. She posted a clip of teddy bears, flowers, and balloons she received that read, "I'm sorry." In the caption, she wrote, "They didn't have a ballon that said 'nope'?"
You can check out all the screenshots here.