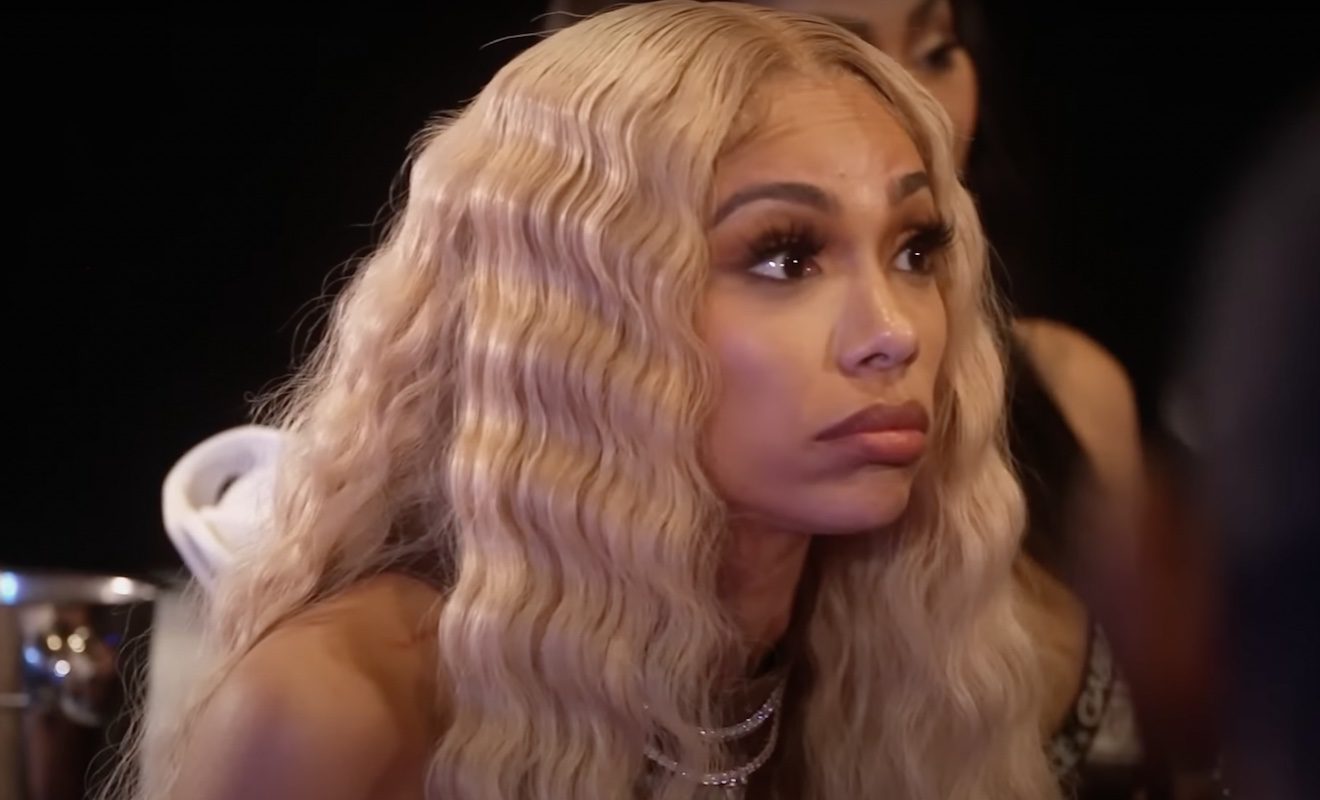 Bambi and Scrappy ended their marriage.
"Love And Hip Hop Atlanta" star Lil Scrappy has been a hot topic on social media as of late. He and Bambi have called it quits. While many including Scrappy thought Momma Dee would be the last straw, Bambi set the record straight. She told Scrappy that his reconnection with his ex-girlfriend Diamond was it for her. So they reached a point in their marriage where the trust couldn't be restored. Bambi said she read past text message conversations between Diamond and Scrappy. And she read a few in which Scrappy invited Diamond to his hotel room while he was on the Millenium Tour.
Fans of LHHATL have been very critical of Diamond and Scrappy. However, they haven't shown any remorse. Scrappy actually defended his actions. He said Bambi had failed at making sure he always felt like "that guy." So he had to get his ego stroked by someone else. And Diamond was able to meet that need.
As for Diamond, she said she isn't worried about any of the backlash. She told her Instagram followers that she is enjoying all of the attention she has been receiving.
Erica Mena finds out about the latest gossip involving Scrappy.
Well, Bambi hasn't had much to say amid the backlash. However, it appears her close friend Erica Mena may on the upcoming episode.
In the trailer for the next episode, Khaotic tells Erica that Momma Dee told people Diamond could be pregnant.
He says, "So Momma Dee told Amy, then Amy told Erica (Banks), then Erica told me that Diamond is supposed to be pregnant from Scrappy."
Later on, Erica and Scrappy have a tense exchange. Scrappy tells Erica, "Erica, you tryna do me like that right now? Cause I'm a real ***** cuz…"
And Erica responds, "Get out of my face…don't play with me! Don't play with me!"
Sierra Gates has an explosive conversation as well with Eric Whitehead. She tells him he should have believed her when she told him she was moving out.
"When I told you I was leaving, did you think it was a joke?"
Eric claps back with messy accusations, "I should be the one leaving." He continues, "You were ******* rapping ******* out here! You're a woman of God? You cheated!"
View this post on Instagram