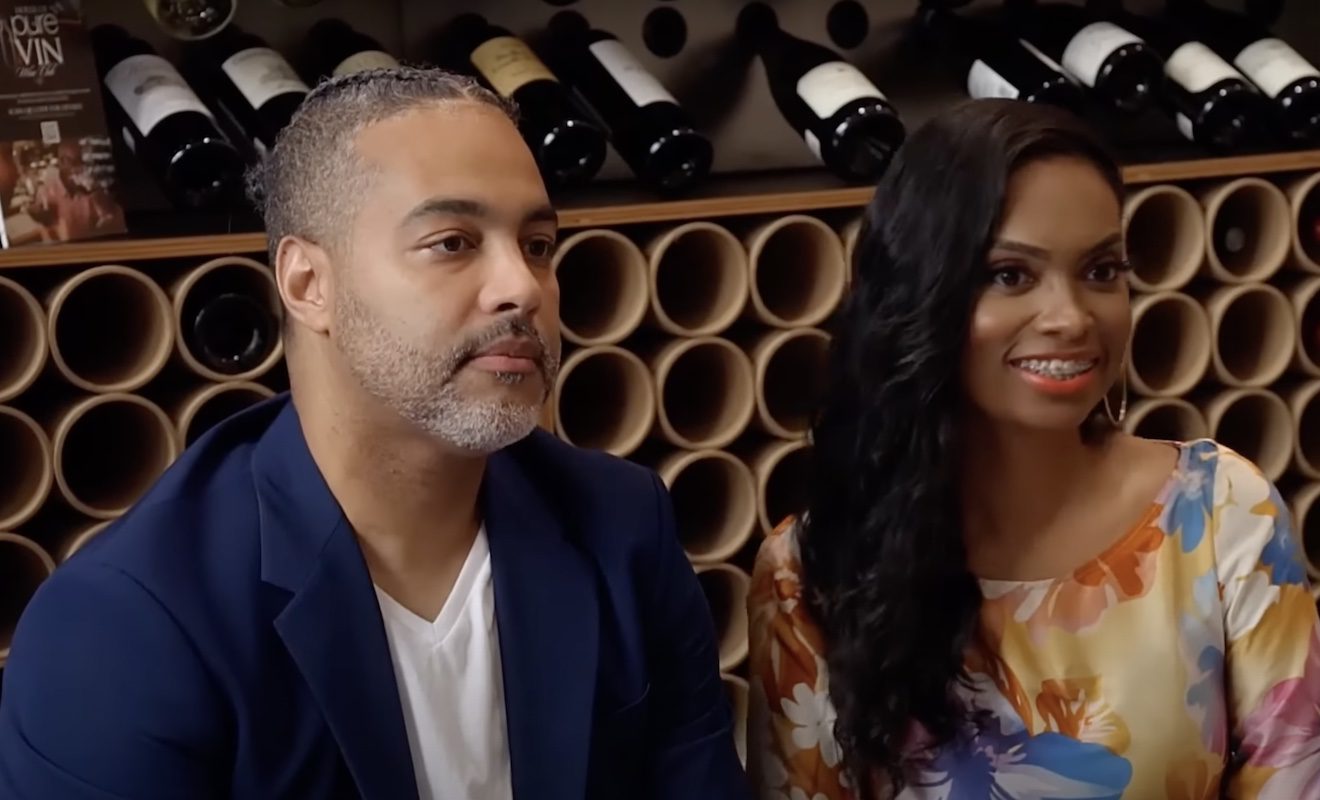 LAMDT  is already causing a lot of discussions on social media.
Carlos King's success with "Love & Marriage: Huntsville" has resulted in the expansion of the reality television series. In fact, "Love & Marriage: Detroit" is the latest spin-off. On the series premiere, it was clear quickly Brandon Smith and Kristina Smith's marriage was a bit fragile. Brandon owns a recording studio and helps develop up-and-coming music artists. While it's his passion, his career has caused some problems in their marriage. It was revealed Brandon crossed the line with one of his artists and had an "emotional affair" with one of his artists. This devastated Kristina so he backed off from taking on any new clients while they worked on their marriage.
Eventually, Brandon went back on his word. He began developing another female artist behind Kristina's back. Brandon told his costar, Russell Harris, that he was working with a new female artist. But he had to tell Kristina at the right time. But Russell just passed on the information to his wife Kolby Harris. Kolby wasn't told Brandon didn't want his update repeated. So she told Kristina about Brandon's new artist. And Kristina was very hurt.
Prior to that moment, another controversial scene had fans having discussions on social media. Kristina called Brandon while he was in the studio working. She asked him what he was doing. And he hung up the phone once he suspected she only called to find out what he was doing.
Mimi Faust received some shade from Brandon Smith.
All of this and more was addressed during Brandon's recent interview with Carlos King. Brandon said it was a bit harsh for him to hang up on Kristina.
"I was a little annoyed at the fact that I just…it seemed like she was just calling for more than just to say hey. Of course, I wasn't hiding it. So of course I wasn't hiding it so it was little extra nerves in there. And so when I did watch it, I was like ****, I was a little cold. But that's how it is when you're in the zone. I wasn't conscious. I was still in the session when I was on the phone."
Notable "Love and Hip Hop Atlanta" stars were brought up. In particular, Mimi Faust, as well as Stevie J. and Joseline Hernandez.
Carlos then asked Brandon, "How do you feel when people call you the new Stevie J?"
Brandon answered, "My mans got talent. I'll claim that part. They calling me Stevie J, are they calling Kristina Joseline?
Carlos responded, "I don't think they're calling Kristina Joseline. I think they're calling her Mimi and they're calling your artist Joseline."
Brandon then said, "Nah, Mimi put out sex tapes. Kristina is going to put out prayer, a prayer tape. She's not putting out…I mean she did it, not me."
BayBEE catch my EXCLUSIVE with Love and Marriage: Detroit's Brandon Smith where we address it ALL! Head to my YouTube channel now 👉🏽 https://t.co/As9BVdElr9 #LAMDT #RealitywiththeKing pic.twitter.com/bFBVec8dN6

— Carlos King (@thecarlosking_) July 9, 2023