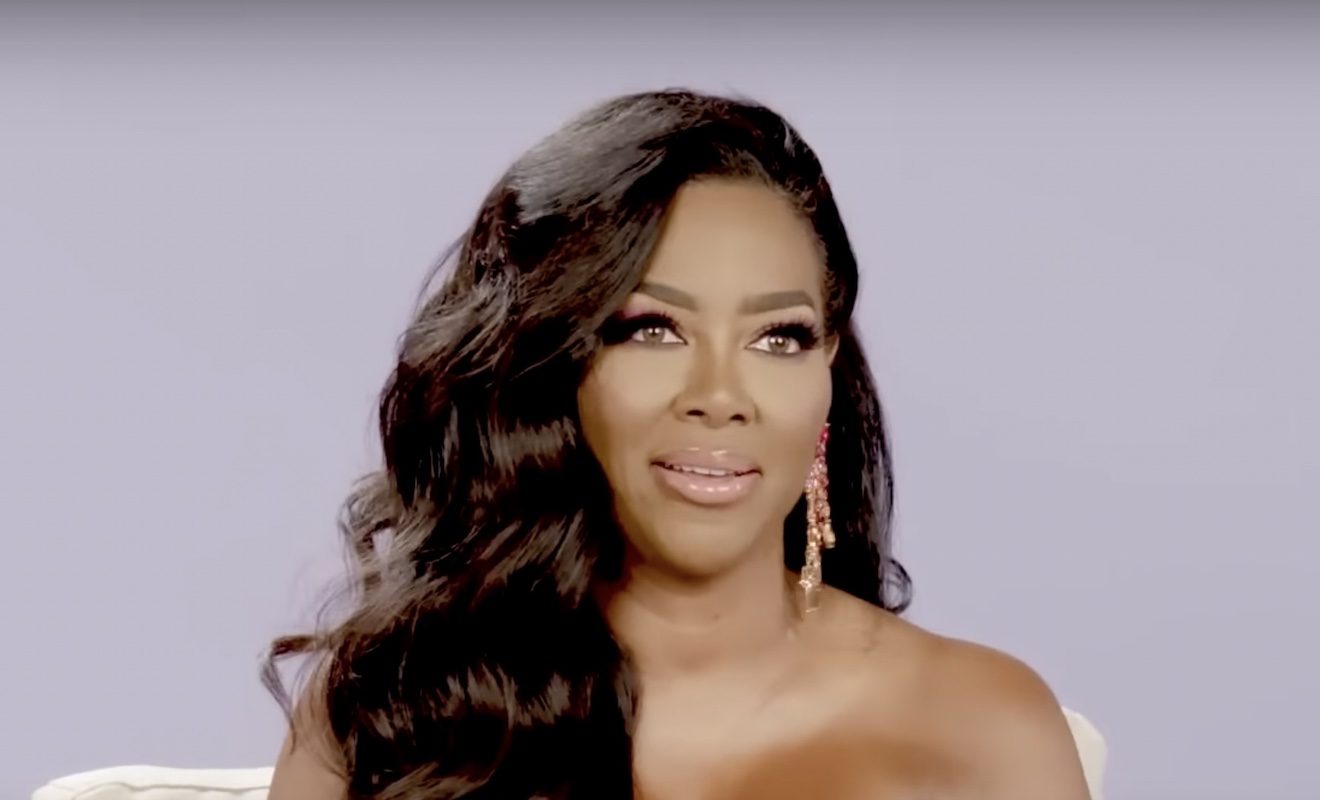 Kenya Moore and Drew Sidora decided to move on from their initial issues but certain green screen interviews could reactivate the feud.
"Real Housewives of Atlanta" stars Kenya Moore and Drew Sidora have come a long way with their friendship. In fact, Kenya came to the conclusion that she and Drew had just gotten off on the wrong foot. So she wanted to get to know Drew better. And they have been getting along on the show since then. So both have had each other's backs when it comes to Marlo Hampton. They feel as if Marlo has been coming for them both for no reason. This is a sentiment they share with Kandi Burruss. However, RHOA fans are noticing that there may be some cracks in Kenya and Drew's friendship.
On the recent episodes, Kenya and Drew have been shading each other in their green screen interviews. In fact, Kenya made some messy comments about the music video shoot Drew invited her to. She said the skating rink theme for "Already Know" felt like the low-budget version of Beyonce's "Blow" video. And when Drew appeared on "Watch What Happens Live," she told Andy Cohen that Kenya's comments didn't sit well with her because they are supposed to be friends. So she plans to address this, possibly at the reunion.
Well, during the latest episode, Drew got a little shady about Kenya's acting career. In a green screen interview, Drew said Kenya hasn't done anything acting-wise since she did "Trois" back in 2000.
Kenya Moore called Drew Sidora out on Twitter.
Interestingly enough, Kenya took to Twitter to make it clear that Drew's shade rubbed her the wrong way.
A Twitter user wrote, "Oh Drew baby no YOU cannot be coming for Kenya's actin resume 🥴 #RHOA."
Kenya then responded, "So disappointed by Drew's comments. I've always supported her dreams. I never asked her about her acting career or singing career when she fell off. Only encouraged her and praised her. WOW uncalled for and unprovoked #RHOA."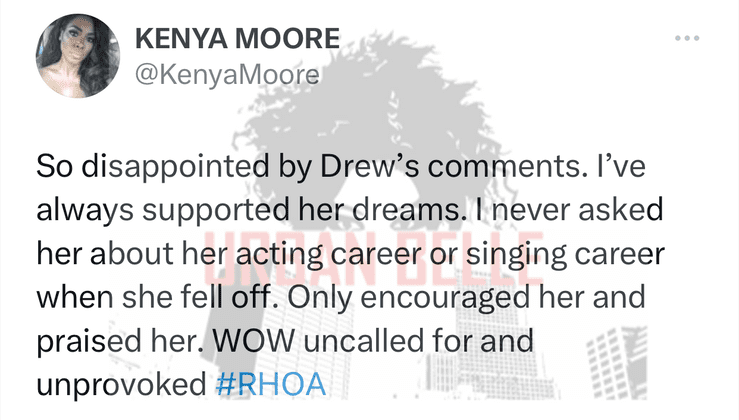 Prior to Drew and Kenya's truce, both have shaded each other's acting careers. So it will be interesting to see how things will play out this time.