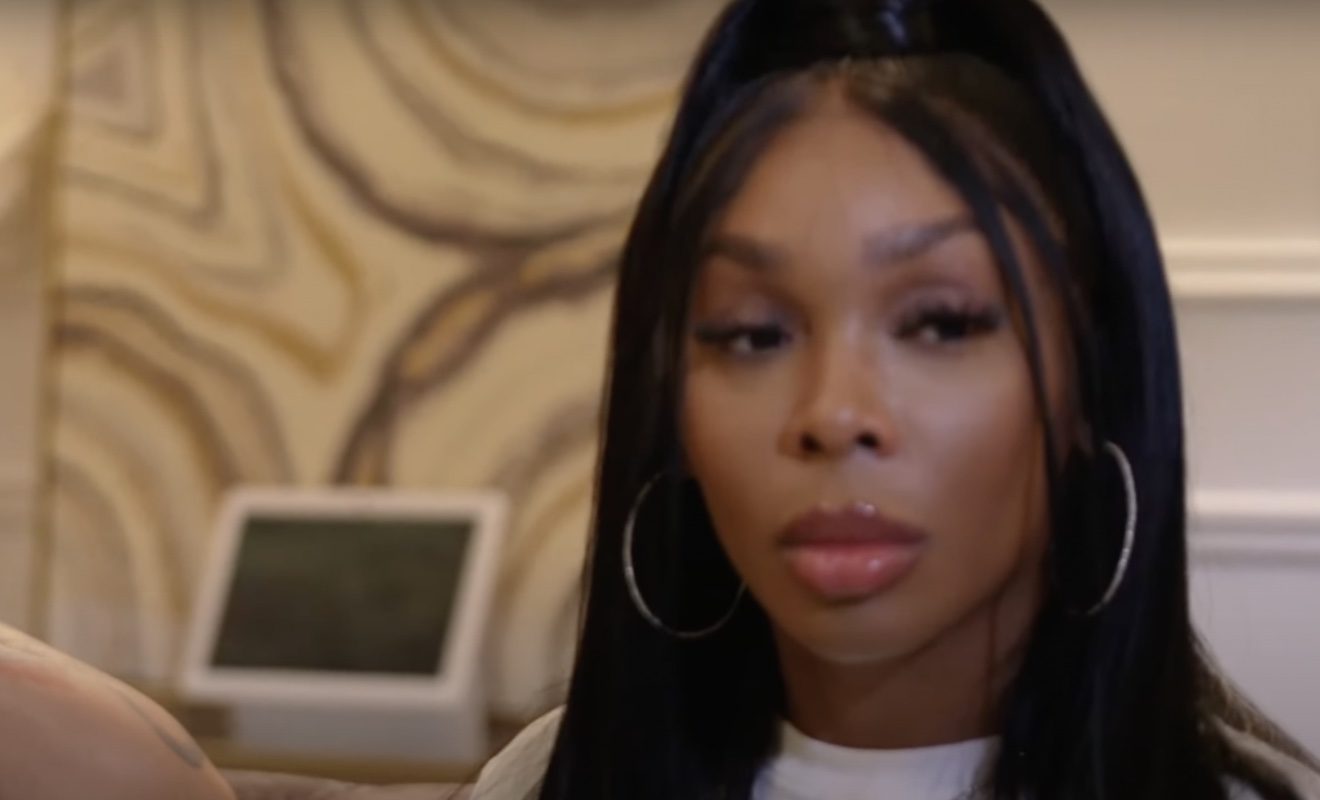 Sierra Gates is getting called out by LHHATL fans.
"Love And Hip Hop Atlanta" star Sierra Gates has been receiving backlash. This is due to the recent episode. As we reported, Erica Mena made a very controversial accusation. She alleged Safaree Samuels tried to hit on Sierra behind her back. However, Sierra declined the advances he made during the phone call. So Erica is convinced Safaree is trying to do whatever possible to hurt her. During the scene, Sierra and Erica acted as if it was Bambi's first time hearing this. In a green screen interview, Bambi said she was shocked Safaree would do this. And Sierra said that she thought Safaree was foul to take it there.
Interestingly enough, some LHHATL fans are more outraged at Sierra than Safaree. So they have been very critical of her on social media. This wasn't sitting well with Sierra. Earlier today, she decided to tell her side of the story on Instagram Live. She spilled a lot of tea, too. Not only did she confirm that she was no longer friends with Erica or Bambi, but she also said that Bambi already knew about the situation. But Bambi told Sierra not to tell Erica because she worried Erica wouldn't take the news well. Sierra decided to tell Erica anyway. It's been downhill since.
Sierra Gates thinks Erica Mena threw her under the bus.
The biggest revelation though is Sierra claimed she and Erica made a promise to each other to not discuss what Safaree allegedly did on LHHATL. However, Erica flipped on Sierra while they were filming the scene at Bambi's house.
According to Sierra, Erica was furious when she found out Bambi knew about the matter before they filmed the scene. Erica also began to suspect that Sierra secretly wanted Safaree. And Sierra said she was eventually told that Erica was telling other cast members that Sierra wanted to hook up with Safaree.
This led to Sierra calling Erica out in a scene that was recently filmed for the next season. And Sierra said after things got heated, Erica told her that she was just happy Safaree showed her interest. So Sierra is done with Erica. She went on to say that Spice was also done with Erica because she allegedly said some racist things when they clashed over Safaree.
Sierra Gates wanted more support from Bambi.
When it comes to Bambi, Sierra said Bambi isn't defending her amid all of the backlash. So it's made her realize she was more of a friend to Bambi than Bambi was to her.
Sierra once again stood on her claims about Safaree. And she said she doesn't want him and only wanted to tell her former friends what happened. She explained that the cast is very close and they all text and talk to each other's partners. Over time, they have all developed friendships. So just like Bambi vents to her about Scrappy, Scrappy has vented to her about Bambi. At the time, she hit up Safaree to help her secure her own Bitcoin account. But the conversation turned into him bashing Eric Whitehead and telling her she should be with him instead.
She showed past text messages of Safaree allegedly contacting her that day. Multiple times, he told her to call him. So she thought he wanted to talk about Erica. Both her daughter and pastor came on the live to say they heard parts of the conversation. And Safaree did indeed hit on Sierra. She eventually rushed to end the conversation in disbelief.
Another point Sierra wanted to point out is how much it bothers her to be called a liar. She feels Black women are always seen as liars after a choice is made to share personal experiences. So she thinks it's not cool that neither Bambi nor Erica has shown her any support.
View this post on Instagram