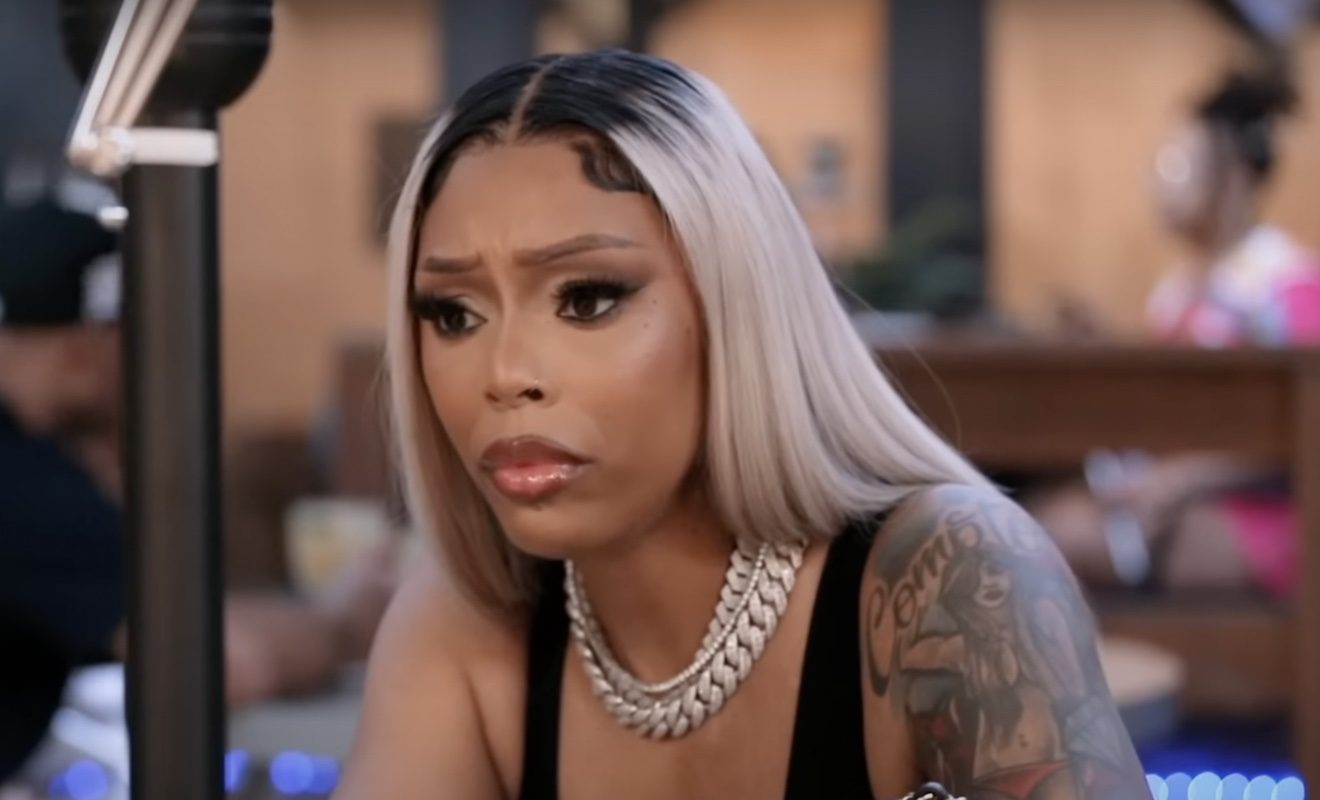 Erica Dixon and Bambi's feud isn't slowing down anytime soon.
"Love And Hip Hop Atlanta" stars Bambi and Erica Dixon have been feuding for years. In fact, Bambi came to the conclusion that the root of their issues is Scrappy. She suspected Scrappy may have instigated drama by telling them things to pit them each one another. So when the two women filmed "VH1: Family Reunion," Bambi told Erica she would support her when Scrappy refused to. And this was something Erica appreciated tremendously given their history. However, the peace did not last long. Erica eventually told her Instagram followers that she was having co-parenting drama with Scrappy and Bambi again.
Well, Erica and Scrappy have made some progress. They even filmed scenes together for the current season of LHHATL. In one scene, Scrappy invited Erica to attend a session he had with his divorce attorney. Erica was asked how Bambi is doing when it comes to being a stepmother. And Erica said she doesn't like Bambi and never has. She also said that she was enjoying the front seat she has to Bambi's "karma." So she didn't mind supporting Scrappy as he was in the middle of divorcing her enemy. While some LHHATL fans understand this, others have been critical of Erica's actions.
The criticism surrounding Erica's current treatment of Bambi stems from the fact that Erica said the abuse accusations are keeping her from moving forward with Bambi. As we reported, years ago, Erica and Scrappy's daughter Emani Richardson accused Erica of being abusive. She accused Erica of slapping her in the face. So Scrappy filed a police report and called for an investigation. Erica felt like Scrappy and Bambi just used the situation to attempt to get full custody of Emani.
Erica Dixon's latest jab for Bambi took an interesting turn.
Fast forward to now, Erica holds Bambi responsible for the abuse accusations. She said Scrappy was just being Bambi's "puppet" back then. So that is why she was able to forgive him even though she has no desire to move forward with Bambi.
Well, Erica recently caused a bit of a stir on social media days ago. She hopped on Instagram and shaded Bambi's business while promoting her own. Bambi has a hair collection called Shimmer. Erica's collection is called Klass 6 Hair.
In the caption, Erica wrote, "Those that can't shine simply shimmer. Hair @klass6haircollection."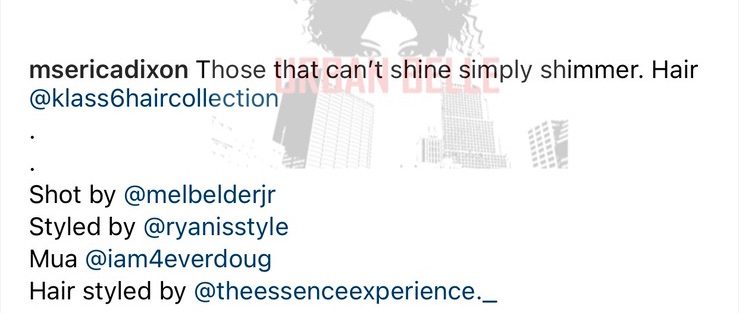 You can check out the post here.
To no surprise, it didn't take long for people to catch the shade. Some of Erica's followers praised her wit. Others accused Erica of being childish and told her it was time for her to grow up.
Interestingly enough, Bambi seemingly responded by posting praise from her customer and track and field star Sha'Carri Richardson.
Bambi reposted an Instagram post of Sha'Carri showing off some hair she purchased from her Shimmer business. In the caption, Bambi wrote, "First they love you, then they hate you … then they love you again! Proud of @carririchardson_ ✨ ✨ ✨"
Sha'Carri has been in the headlines because she recently won the 100-meter championship, officially making her the world's fastest woman.
Check out the post here.