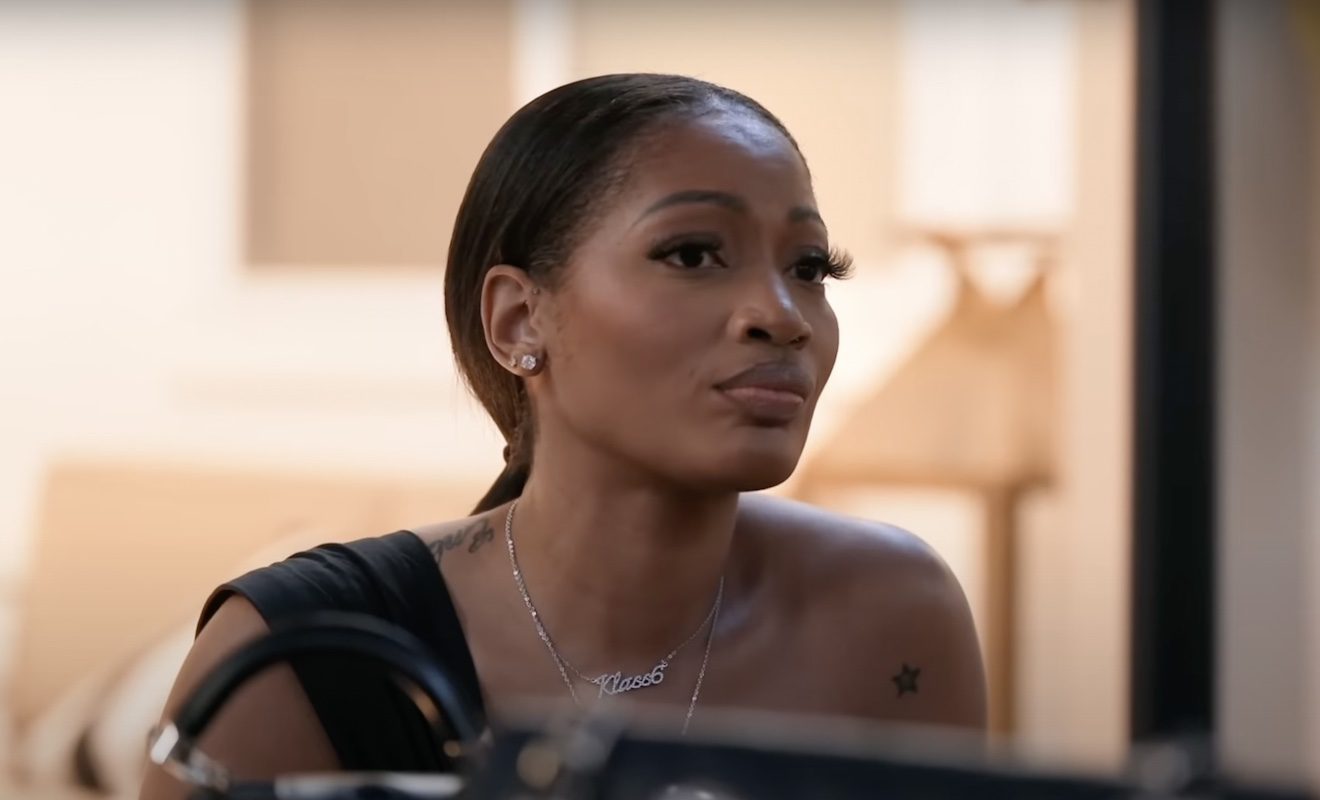 Erica Dixon is supporting Scrappy amid his divorce from Bambi.
"Love and Hip Hop Atlanta" stars Bambi and Scrappy are in the process of divorcing. Bambi revealed she was the one who pulled the trigger. But she made the decision because she learned Scrappy has been back in contact with his ex-girlfriend Diamond. According to Bambi, she discovered past texts of Scrappy texting Diamond while they were on the Millennium Tour. And he was telling her to come meet him in his hotel room. So Bambi feels as if this is proof that Scrappy was unfaithful. So this was the last straw for a marriage that was already suffering from a host of problems.
Scrappy has defended his decision to reconnect with Diamond. In fact, he said Bambi wasn't making him feel like "that guy." So he went to Diamond to get that need met.
Interestingly enough, Diamond isn't the only ex Scrappy is looking for support from. In fact, he invited Erica Dixon to attend a session he was having with his divorce attorney. During the scene, Erica said she never liked Bambi. And she doesn't think she was a good stepmother to their daughter Emani Richardson. So Erica said she was enjoying her front-seat view of Bambi's "karma."
LHHATL fans have questioned why Erica Dixon is angry with Bambi but not with Scrappy.
On the recent episode, Rasheeda convinced Bambi and Erica to come face to face. It didn't go well. And the ladies argued over abuse allegations that Erica claimed Scrappy and Bambi made about her in the past. This is the same situation that was addressed on social media months ago. Emani claimed that years ago she accused Erica of being abusive because she was upset Erica slapped her in the face. Scrappy then filed a police report and an investigation was launched. Since then, Erica has accused Bambi and Scrappy of trying to get full custody.
Some LHHATL fans have been confused as to why Erica has more anger for Bambi when it comes to the situation. But she's been really friendly with Scrappy as of late. And on the upcoming episode, she explains that she thinks Bambi was the mastermind. And Scrappy was just her "puppet."
This comes up when Scrappy visits Erica's clothing store and she recaps her recent blowup with Bambi.
In a green screen interview, Erica says, "Okay, so Bambi and I have always had issues. But more recently, it has been terrible. Over all the years, Bambi was behind all the BS that was going on between me and Scrappy. And that includes the abuse allegations. Of course, Scrappy was her puppet. I was hoping that now that Scrappy and Bambi have broken up I wouldn't have to continue dealing with the drama. But she continues to try me."
Scrappy adds, "All these abuse allegations shawty, man that **** old bruh. I mean I'm really pissed that Bam even said something that wasn't even really none of her business."
Erica and Scrappy also address the backlash Emani received on social media when she referred to Bambi as "that lady" on Instagram. And both agree she wasn't in the wrong.
"I've always told Emani to respect her elders and we all know Bambi is an elder…" 😮

Scrappy and Erica are chopping it up in a first look at tomorrow's #LHHATL! 🙌🏾 #MTVTuesdays pic.twitter.com/qun9LmK3cG

— Love & Hip Hop (@loveandhiphop) August 14, 2023