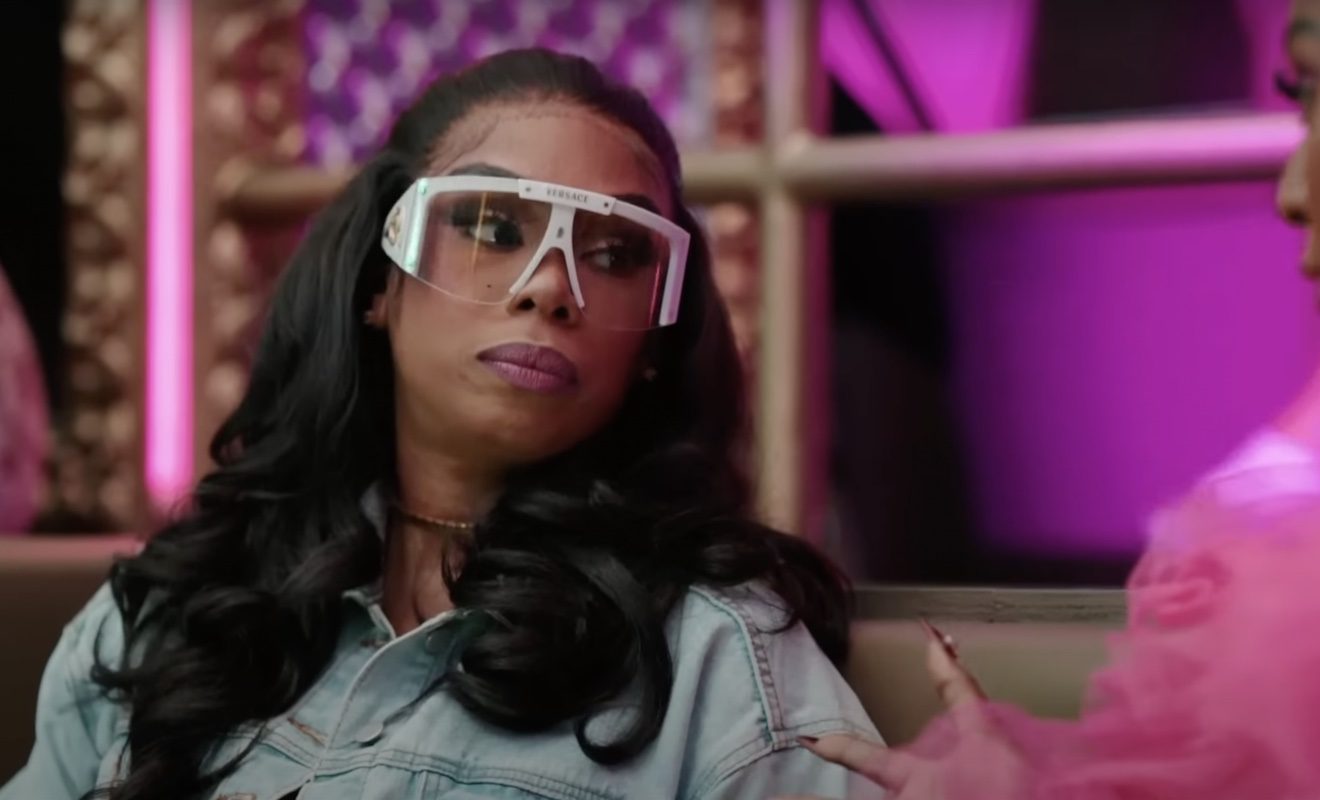 Amara La Negra has some fans thinking her romance with Safaree Samuels was staged for television.
"Love And Hip Hop Miami" star Amara La Negra has been receiving some backlash. On the current season, she confirmed she is dating Safaree Samuels. Safaree's reputation took a hit due to his past relationships. But as of recently, his co-parenting relationship with Erica Mena has been very controversial. She had plenty to say after Safaree gifted Amara's twin daughters with Rolex watches for their birthday. Erica accused Safaree of doing more for Amara's kids than his own. In fact, she alleged that Safaree skipped out on buying birthday gifts. So it triggered her to see him spoil someone else's children.
Interestingly enough, Erica said a lot more on a recent episode of "Love And Hip Hop Atlanta." She admitted to hooking up with Safaree as recently as a couple of months ago. So he is likely messing with her and Amara at the same time.
After the episode aired, some fans were even more critical of Amara on social media. They said she looked a bit silly kicking it with Safaree when he's still being intimate with Erica. Eventually, Amara addressed it all on Instagram Live. And some feel she alluded to her relationship with Safaree just being for television.
She said, "Let me put it this way, I'm a pretty smart girl. I believe that I am. I've come this far because I think I'm pretty smart. And I get hired to do my job and I do what I have to do. I do it well. We have good ratings. And with that being said, I have accomplished my mission. Now if after that you want to believe whatever it is that you want to believe, that's on you? You understand?"
Shay Johnson alluded to Amara La Negra rubbing producers the wrong way with her comments?
Amara is focused on doing her job and maintaining good ratings, "Like I said, I've been single since the father of my kids. And I haven't had *** since the father of my kids and I continue to do my job. As long as you give us those ratings, I'ma give you what you want. So if that's what you want then that's what you see. Yeah, period."
Check out the video here.
Well, Shay Johnson wasn't feeling the comments Amara made on Instagram Live. She did a session of her own to call out Amara.
Shay said, "I don't like when people take it upon themselves to make PSA announcements in regards to whatever they have going on, ie. Amara. But it affects other cast members on the show. She made this weird statement slash announcement that was all cap because she was trying to run from the embarrassment of what's reality behind what's happening on the show. And I understand her not wanting to be embarrassed by situations on the show. I get that."
She continued, "And it's hard to take accountability and own up to something that you were blindsided by. Amara had mentioned some things about her and Safaree, it's a fake storyline and blah blah. That's cap. I'm sorry. **** naw, I wasn't in the bedroom watching Safaree bang Amara's back in. But I put money on it it was happening."
Shay said Amara's comments resulted in other cast members being accused of having fake storylines. And she's not okay with this.
"Now you messing with other people's money and other people's lives. This is a real situation. My daughter is real, my baby daddy is my baby daddy with his crazy ***. "
She added, "Now you got people on your ***, your employers, on your *** now. And you better hope you keep your job while you over here lying, making it seem like we just throwing ******** out there. Stop playing, *****. Please."