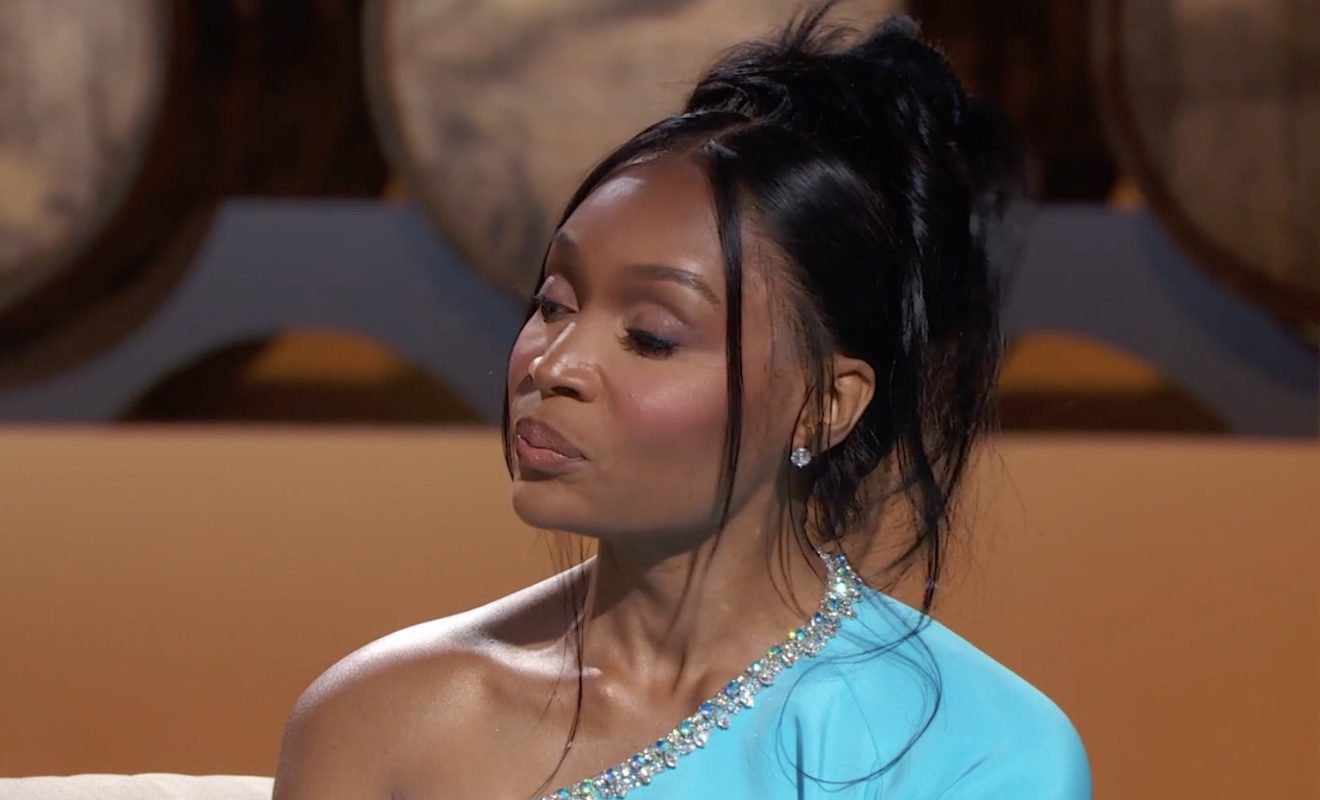 Kenya Moore accused Marlo Hampton of trying to use her ex to get even.
"Real Housewives of Atlanta" stars Kenya Moore and Marlo Hampton's feud has played out on and off of the show. Kenya has made some interesting accusations about her foe. In fact, she has expressed frustrations with editing for the current season. She believes Marlo receives preferential treatment from producers. And that things have allegedly been edited out of the show to protect Marlo. According to Kenya, Marlo's supposed special treatment is why she's been having a lackluster performance during Season 15. To no surprise, Kenya and Marlo's feud was discussed during part 1 of the reunion. Kenya made a very interesting revelation, too.
Kenya handed Andy Cohen a document. She told him that it was a subpoena for Marlo. According to Kenya, Marlo has interjected herself into her nasty divorce from Marc Daly. Marc cited the scene from a past episode in which Marlo kicked her hotel door while Brooklyn Daly was inside sleeping during the Alabama trip. He said the moment was proof that the show isn't a safe environment for Brooklyn to be in.
She also said that when she subpoenaed Marc's phone records during the discovery phase, she saw Marlo's number in Marc's text history. And Marc told her Marlo contacted him for dirt on her.
Marlo Hampton and Kenya Moore had more to say on social media.
Andy looked over the document and told Kenya it was blank. Kenya then said her team must have made an error. But she still intended to serve Marlo on another day to get things moving.
Fans had quite the reaction to the reunion moment. Some feel Kenya has lost her edge despite coining herself the "Shade Assassin" years ago. Others were more fixated on Marlo possibly contacting Marc behind Kenya's back.
Marlo denied that she contacted Marc for dirt on Kenya. But she said a lot more on X. She wrote, "Looks like y'all fave fell flat tonight 😕 from her outfit, to her tired reads, blank fake *** subpoena, & still not open salon …blaming production for her lack of story #rhoa #RIPtotheShadeAssassin #thatmathaintmathing."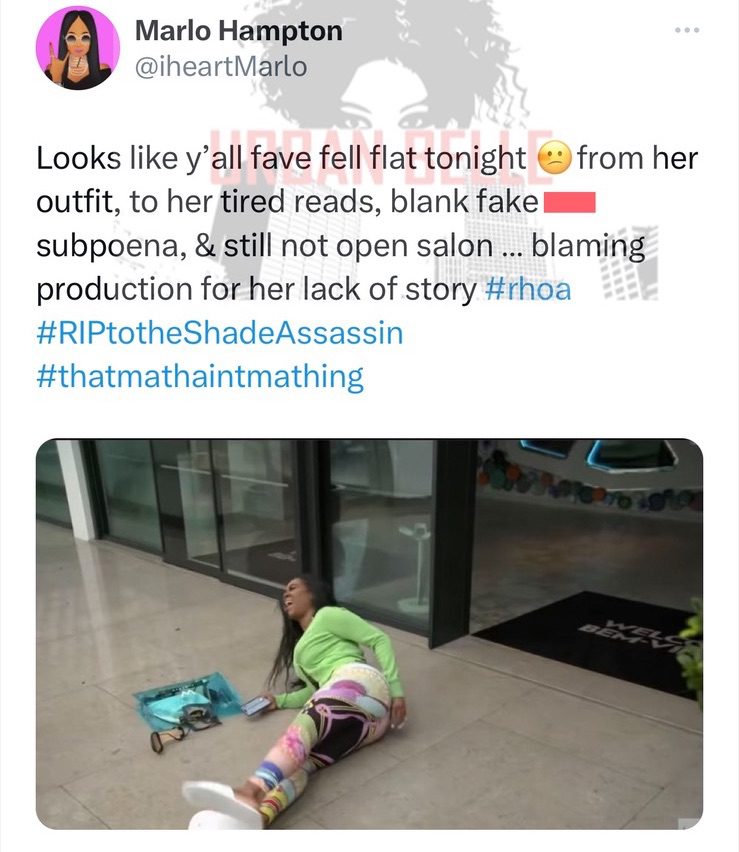 As for Kenya, she took to the social media platform to post the correct version of the subpoena and repeated one of NeNe Leakes' favorite quotes, "You never win when you play dirty. #yougotserved #tellittothejudge #RHOA."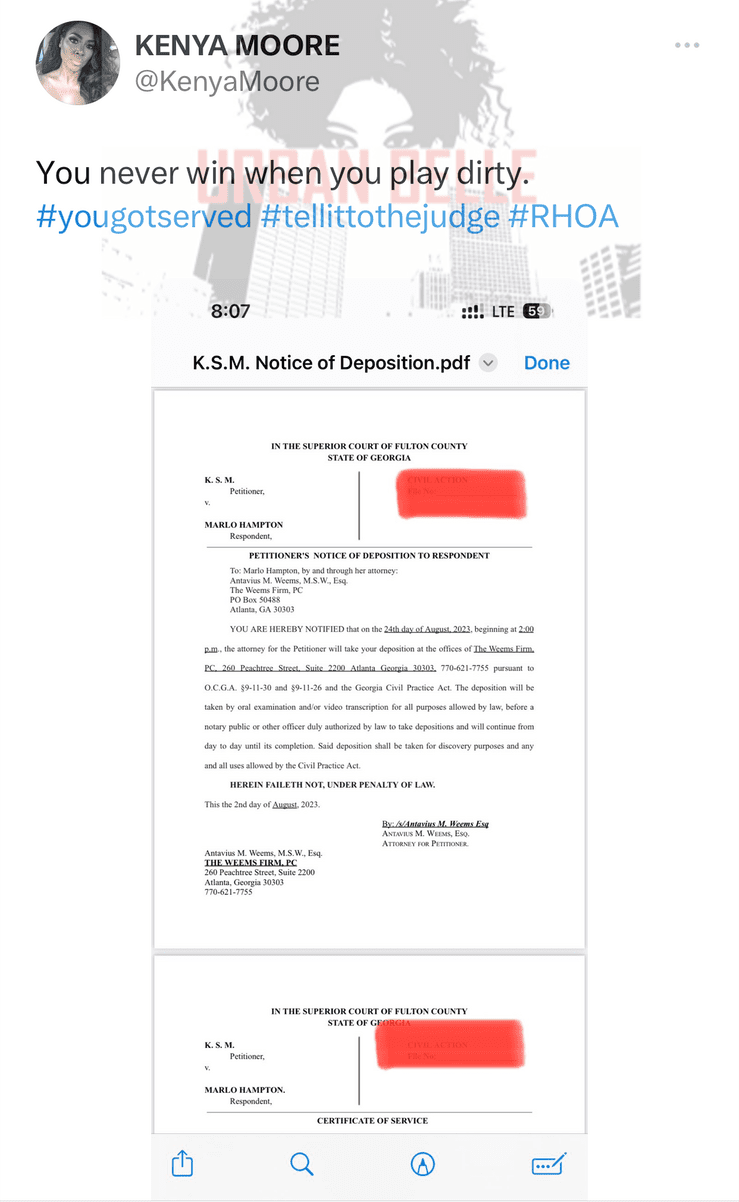 She also made sure to clarify that Marlo was served after the reunion was filmed.
An X user wrote, "Not #kenyamoore giving Marlo a subpoena to be in court because her number was in Marc's phone. Turns out she brought the wrong subpoena. Now you know Marlo is not going to show up. She gon be ducking that subpoena now that she knows it's coming. #RHOAReunion"
Kenya replied, "She was served properly after the reunion."