By: Amanda Anderson-Niles
Memphitz is pissed he lost his defamation lawsuit against K Michelle, Mona Scott Young and Viacom (VH1), and he told his followers on Instagram that he plans to appeal.
He also posted some clips of the singer's deposition to Instagram, and claims he never admitted to threatening her son in text messages and violently putting a pillow over her face while they argued in a hotel room, although court documents reportedly state he admitted doing both in his deposition.
Interestingly enough, while Memphitz keeps going in, K Michelle is paying him dust. She hasn't responded to any of his threats. Instead, she's been thinking of another ex (screenshot obtained by Blogionista TV):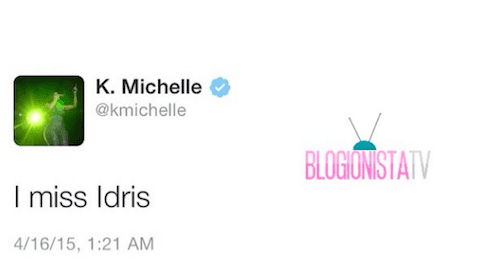 The singer has since deleted the tweet.