By: Amanda Anderson-Niles
"Real Housewives of Atlanta" stars Kenya Moore and Phaedra Parks have been bumping heads ever since Kenya's first season on the hit reality show.
Although they were building a friendship originally, things fell apart after Kenya got a little too flirty and playful with Apollo Nida during a trip.
Both attempted to squash the feud during the current season, but it appears things fell apart once again during the reunion.
In a recent tweet, Kenya tells a fan she feels Phaedra is a hypocrite for calling her a whore again when she's asking the other housewives to be more understanding about her fallout with Apollo: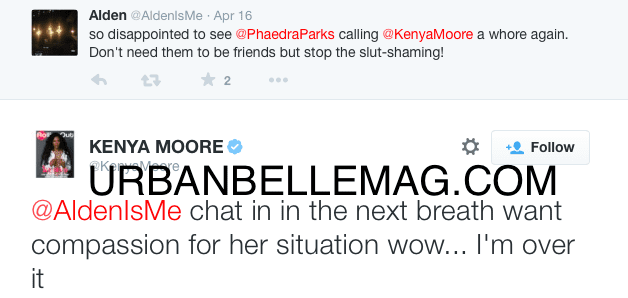 In related news, Kenya also told fans that she has an official launch date for her hair care product line, and she will start taking orders on Mother's Day: