Cardi B is once again publicly addressing her husband Offset. Allegedly, it appears she's fed up with something Offset did or is doing.
Last night, Cardi performed another "post and delete" with captions to her Instagram story. She first said, "It's all fun and games until I give birth."
Then, Cardi brought up how she feels God is always putting things onto her lap. She also reminded Offset that she's not the average woman he's been with.
Lastly, she quoted Beyoncé, saying the following:
Don't hurt yourself.
Check out the comments below.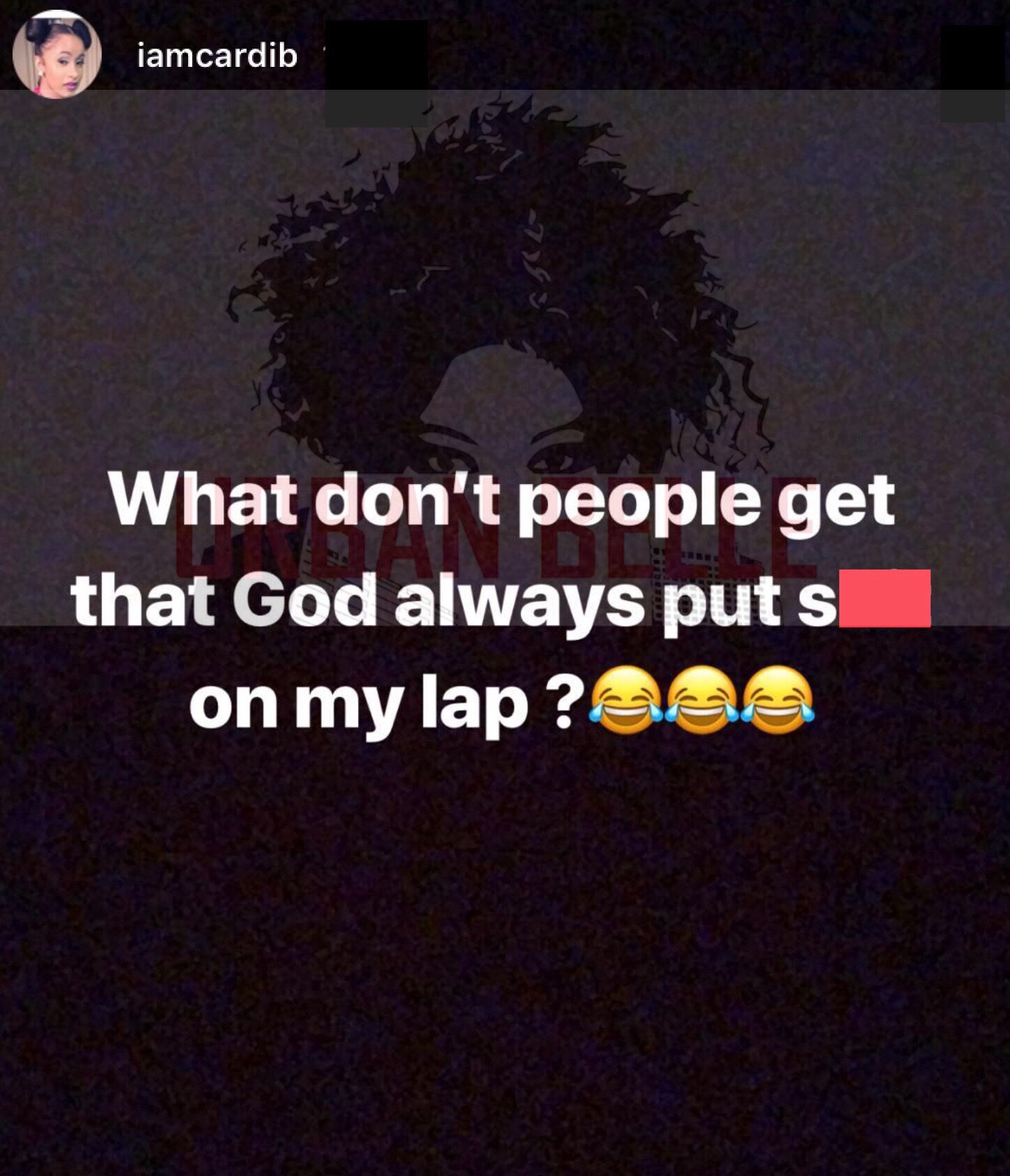 People are suspecting Offset is cheating again, but we haven't found any evidence of such behavior, as of now.