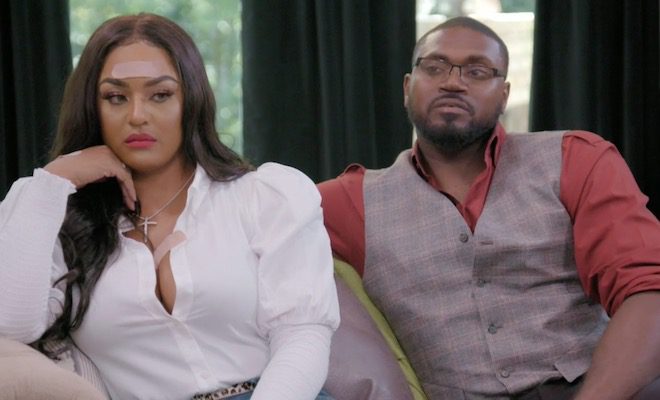 By: A.J. Niles
On last night's "Fix My Life," Iyanla worked with ex "Basketball Wives" star Brandi Maxiell and her husband Jason.
Jason's been unfaithful during their entire 17-year relationship and 8-year marriage, and Iyanla gets to the bottom of why.
During this, Brandi learns the true extent of Jason's infidelity and subsequent drinking problems. Jason learns the reason why Brandi stayed.
Here's the recap for, "Basketball Lies: Brandi and Jason Maxiell."
Click next for the details.