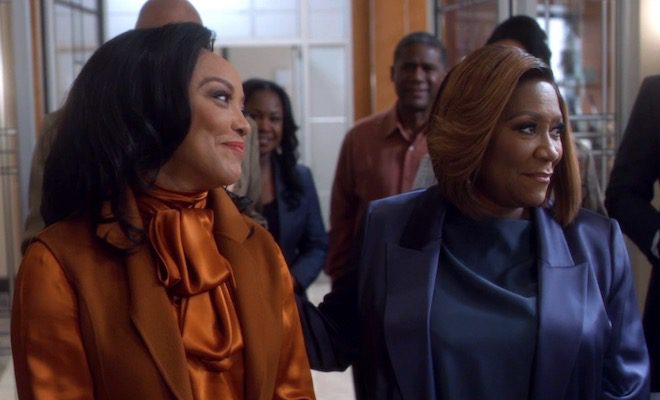 By: A.J. Niles
On last night's episode of "Greenleaf," James and Mae make their divorce announcement to the congregation. Mae steals the moment when she announces her final event will have Maxine Patterson as her special guest.
Sophia makes a drastic change, refusing to go to church, and Zora continues to plot for a way to talk to Isaiah.
Lastly, Iyanla Vanzant makes a special appearance to help Charity. However this infuriates Mae as Iyanla lays blame at Mae's feet for Charity's problems.
Heres the recap for, "She Changes Everything."
Click next for the details.