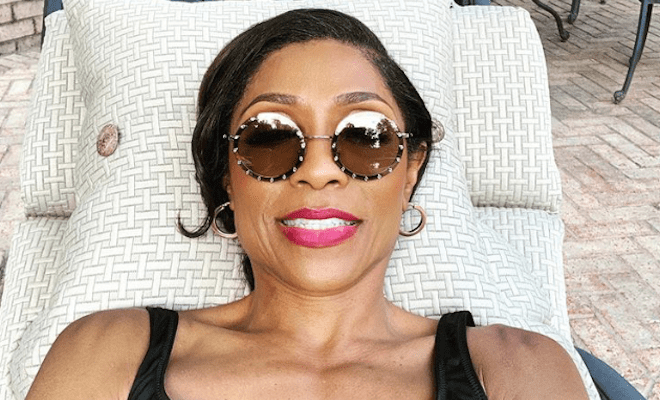 Mariah Huq had some interesting things to say about Dr. Jackie Walters on Facebook Live. And she's upset that Jackie repeated the drug accusations made by Quad Webb-Lunceford on her podcast. She thinks Jackie is lowkey with her shade and she purposely said the accusations to hurt Mariah's reputation.
Here's what Mariah had to say:
Even Wendy Williams will say "allegedly." Can you give a b*tch an allegedly? Anybody knows that. So I feel like that's one of the things I was upset about.

The part that made me really upset and made me look at her completely different…yes, Jackie has been shading me for years. She really has, she's always shaded me. Honestly, she's never really cared for me. But the thing that really bothered me about that particular thing was one, you gotta think Quad was accusing me of illegal drugs. She didn't say I puffed on a little weed. Which I don't. I don't do none of that. They know my hot buttons.

I think that the fact that Quad is accusing me of illegal drugs…that's not the way I want to spend my time, a storyline oe the show I created. It's crazy as h*ll to me. Then the second thing, when Jackie said that you have to think, I had already released a statement. She already knew I had done three drug tests. Three at the time that lady said that. So if people want to play like, "Well she didn't mean it like that. You're making a big deal out of it…"

See they have me in a position where even if I defend myself it becomes about me. But you gotta think, that's my reputation. That's my career. Drugs? Come on now.
Mariah also believes Jackie only likes people who praise her. She said, "Jackie only like you if you kiss her a*s, bow down to her. The only people she likes is praising her."
Check out the video below.