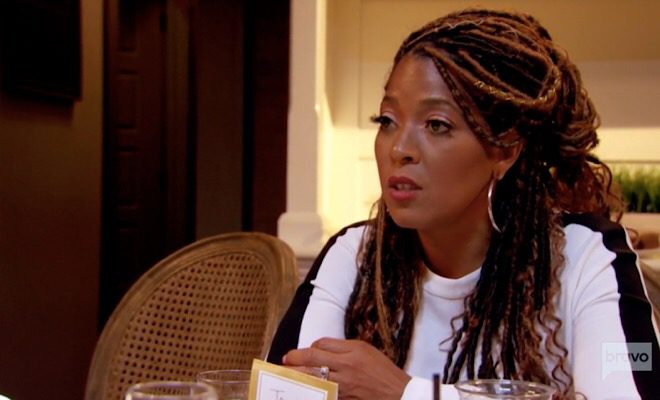 Mariah Huq is upset Quad Webb-Lunceford accused her of being on drugs. In particular, Quad claimed Mariah is a coke addict. Mariah denied the accusations. And she even shared the results of a drug test to her Facebook account. The results were negative and there were no traces of cocaine in her system.
Mariah also got a strand test done. And Toya Bush-Harris went with her. While talking to Quad about the accusations, Toya asks Quad to explain how the test results came back negative. And she made it clear that the test goes back to 5 to 10 years. Quad still wouldn't back down from the accusations. And she said she heard the results were inconclusive. But she knows what she saw. In a green screen interview, Toya says she doesn't believe anything Quad has to say about Mariah at this point. Regardless, she wishes the two women could at least be cordial.
Check out the preview below.