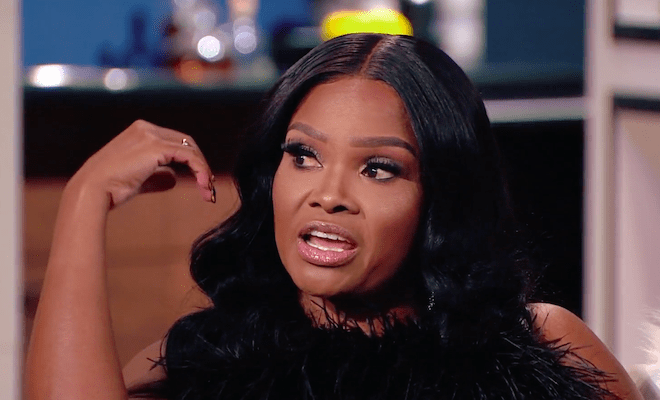 The season finale of "Married to Medicine" airs December 22. But Bravo has already released the first look at the reunion. And it's clear Mariah Huq and Quad Webb won't be the only ones saying goodbye to a friendship.
In fact, Dr. Jackie Walters and Dr. Simone Whitmore have hit a rough patch in theirs. Andy Cohen notes this with Simone and she says, "Well things have changed." And when she faces Jackie on the opposite couch, she doesn't deny that she holds grudges.
Simone is indeed holding a grudge with Dr. Heavenly Kimes. Heavenly had a memorable Twitter beef with Cecil Whitmore. And Simone hasn't been thrilled about the things Heavenly has said about Cecil and their marriage since. Apparently, things come to a head backstage between both women.
Heavenly also had a heated moment with Buffie Purselle. Heavenly and Dr. Contessa Metcalfe are Team Jackie. And they are convinced Buffie is using the "infertile" situation to become a star on the show. After Heavenly seems to express this at the reunion, Buffie says she's lying "through them dentures." Heavenly says Buffie is lying through her, "fat a*s."
When it comes to Quad and Mariah, no progress appears to be made. And Dr. Aydin Huq is definitely done with Quad.
Check out the preview below.