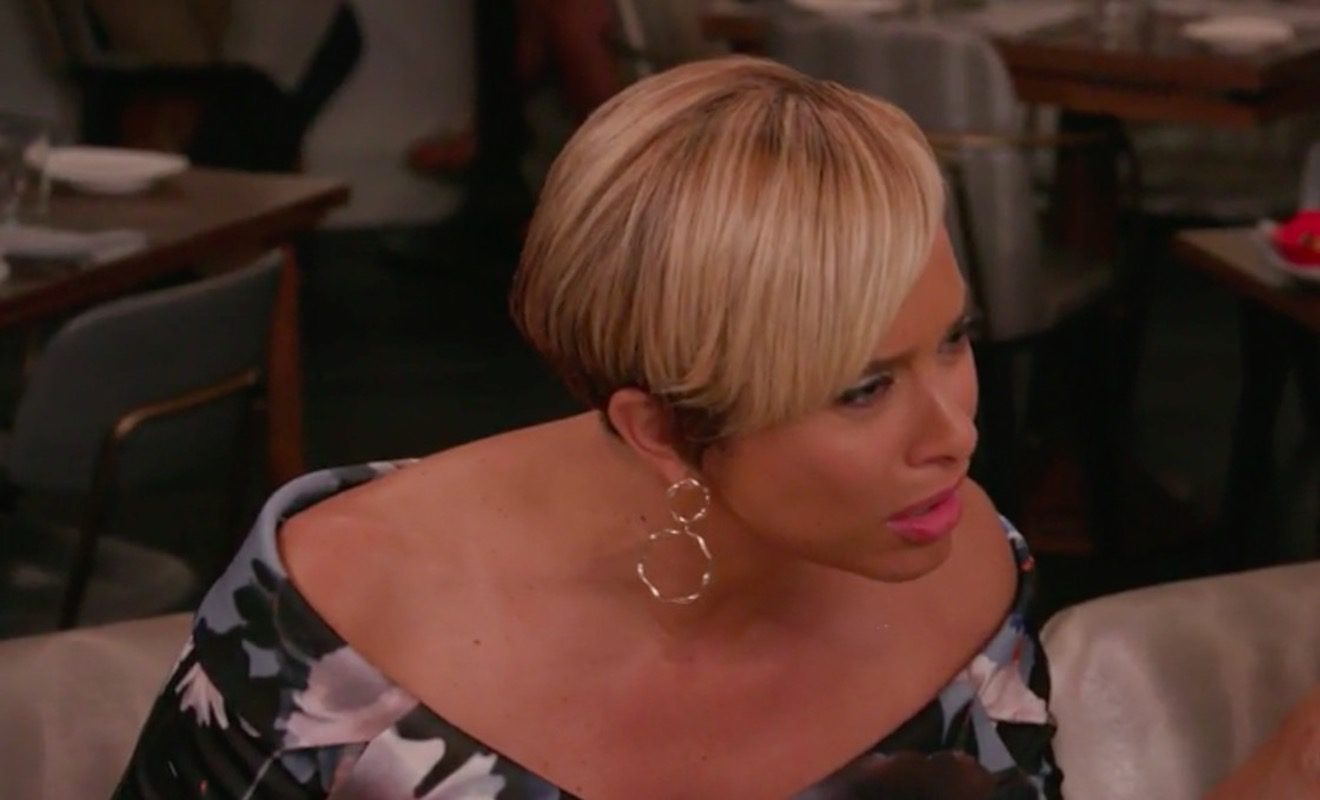 Candiace and Ashley have been feuding.
"Real Housewives of Potomac" star Candiace Dillard is in the middle of two feuds. She's not in a good place with Monique Samuels nor Ashley Darby. And on the current season, it doesn't appear that these feuds will be ending anytime soon.
However, that doesn't mean the rest of the women don't plan on interjecting themselves into the drama.
On the recent episode, this is exactly what happens.
Monique and Gizelle Bryant decided to plan a dinner to celebrate Ashley's new role as a mom. And with Ashley's permission, Candiace was invited. Both women told Ashley that they felt that things could improve. So it's possible that Candiace may even apologize for all the events that took place last season.
Candiace has no regrets.
To refresh your memory, Candiace had a lot to say about Ashley's attempt to get pregnant. After Ashley said she would stop drinking to increase the odds, Candiace would focus on the fact that Ashley didn't stop drinking. This led to an argument and a butter knife being thrown Ashley's way.
Candiace does not regret this. And she still believes Ashley deserved it. Some of the other women on the show don't agree though. On the upcoming episode, Robyn Dixon makes this clear. And Candiace gets so fed up that she ends up snapping on Robyn. To no surprise, Robyn doesn't back down.
Click next for the details.