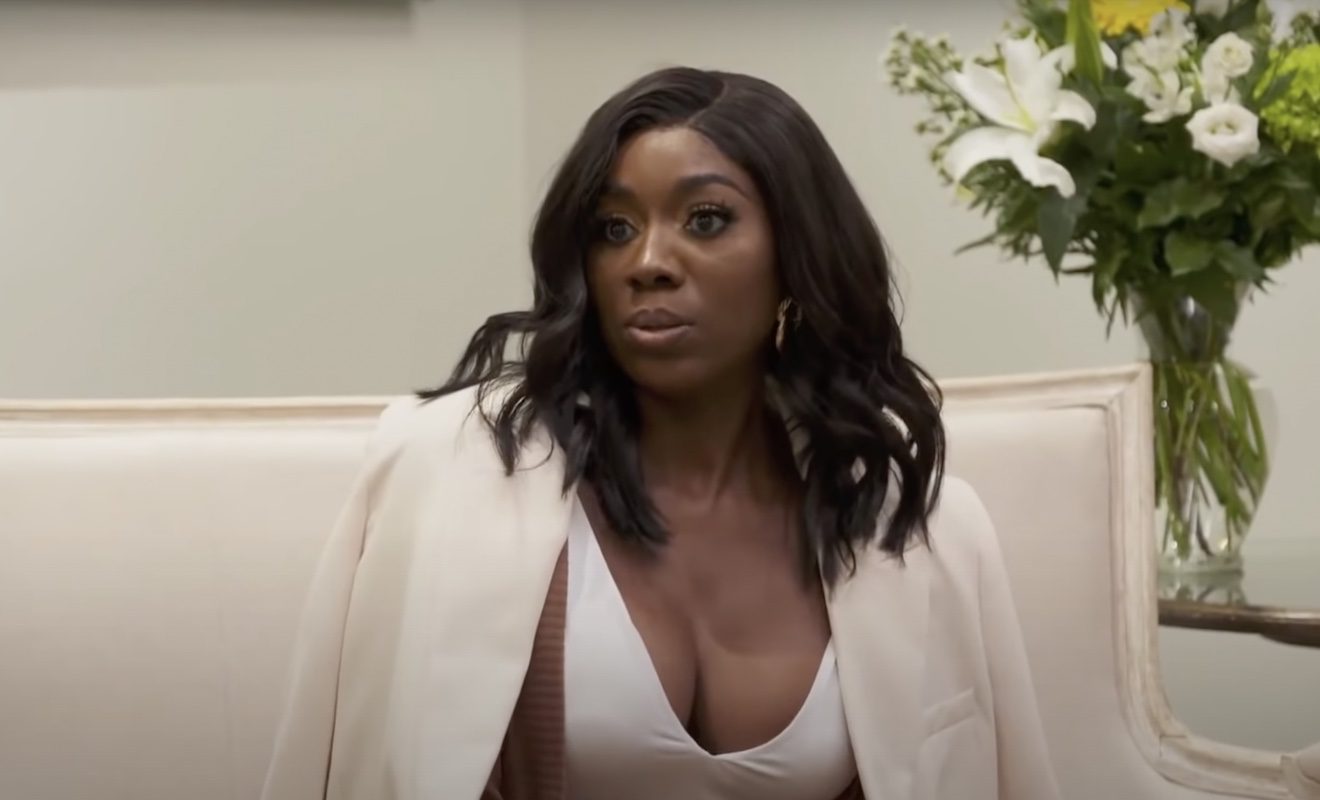 Mia Thornton had an eventful first season on RHOP.
"Real Housewives of Potomac" star Mia Thornton had an explosive first season on the show. She clashed with Wendy Osefo over her friendship with Karen Huger. At the time, Karen was on bad terms with Gizelle Bryant. After spending some time with Gizelle through a group event, Mia asked for her number. She intended to hang out with Gizelle and get to know her better. Wendy thought Mia wasn't being all that loyal to Karen. She called Mia out. And she said that since Karen was the person who brought Mia to the group, Mia should not have been trying to start a friendship with Gizelle.
Since Wendy was critical of Mia, they had some heated moments. However, Mia's biggest source of drama was with Candiace Dillard.
Candiace invited everyone but Ashley Darby to her "Drive Back" music video shoot. Mia asked Miss Dororthy if Chris Bassett was being paid to manage Candiace's music career. Wendy relayed this conversation back to Candiace. And Candiace confronted Mia.
Mia said she was just trying to make sure the video wasn't low budget because no one on Candiace's team greeted her when she made her way to the set. Candiace then told her that her mother is low budget. And this eventually led to Mia and Candiace throwing lettuce at each other.
Well, Candiace and Mia were recently the subjects of rumors. It was reported that Mia and Candiace had another heated moment and threw some glass at each other while filming the upcoming season. Now it's been reported that this wasn't true at all. And it was Wendy and Mia.
Click next for the details.