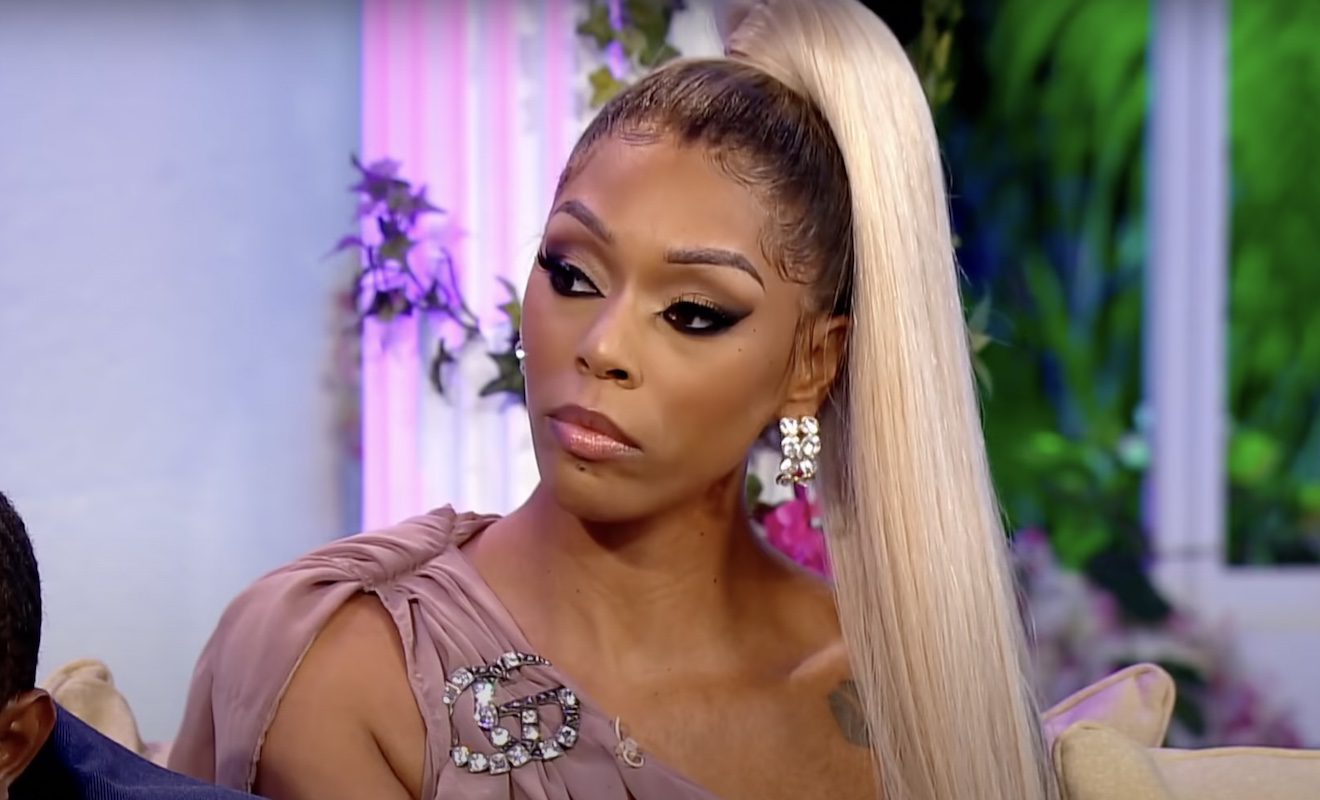 Bambi has been receiving backlash due to Erica Dixon's revelation.
"Love And Hip Hop Atlanta" alum Erica Dixon has been open about her messy co-parenting relationship with Scrappy on and off of the show. In fact, Momma Dee wanted them to hash things out on "VH1: Family Reunion." Interestingly enough, Erica and Bambi hashed things out before Scrappy and Erica did. Bambi told Erica that she realized that Scrappy did things to instigate issues between them. She wanted to move forward and support Erica when she needs it. Scrappy was so moved by the moment that he figured he'd have success with Erica too. And he was right. So LHHATL fans thought that Erica was currently in a good space with Scrappy and Bambi.
Turns out that is not the case. Erica made an appearance on the recent "Where Are They Now?" special. She addressed the growth made at the family reunion show. However, she confirmed the peace didn't last. And she's no longer on good terms with Bambi and Scrappy.
Erica didn't specify why the peace didn't last. But that didn't stop some LHHATL fans from assuming that the breakdown is Bambi's fault. Bambi clapped back at this assumption, too. And she wanted to make it clear that she did her part.
Click next for the details.