Momma Dee's issues with Bambi have affected Scrappy tremendously.
"Love And Hip Hop Atlanta" couple Scrappy and Bambi have been very open about their marriage problems on the show. However, it was Momma Dee who spilled all of their tea on the recent season. She told Shekinah Jo that Scrappy isn't happy with Bambi. And he told her that he was ready to file for divorce because things had gotten so bad between them. When this got back to Bambi, she was upset to find out that Scrappy had been confiding in Momma Dee. And he did this instead of coming to her about his feelings. As for Scrappy, he was angry with Momma Dee for not keeping what he told her just between the two of them.
In the end, Scrappy decided not to file for divorce. And he said that he was fearful that Bambi would leave him because she's tired of dealing with Momma Dee. Over the years, Momma Dee has come for Bambi on the show as well as on social media. In fact, when she appeared on "Love & Hip Hop Miami," she said she wished Scrappy married Shay Johnson instead.
LHHATL fans are wondering if Scrappy and Bambi are still together.
Bambi truly thinks like Momma Dee likes to throw her friendship with Shay in her face just to get under Bambi's skin. So she hasn't been pressed to bring the children to visit Momma Dee. Interestingly enough, Scrappy and the children spent Christmas at Momma Dee's house without Bambi. They posted photos from the day on their Instagram accounts.
It didn't take long for fans to start asking why Bambi wasn't there. And they began to speculate that Bambi and Scrappy may not be on good terms. In fact, some are wondering if the couple is even still together.
Momma Dee had a lot to say on Instagram Live before the holidays.
Interestingly enough, Bambi and Scrappy no longer follow each other on Instagram. And recently, Momma Dee made some very serious accusations about Bambi as well. She made the accusations a couple of weeks before Christmas.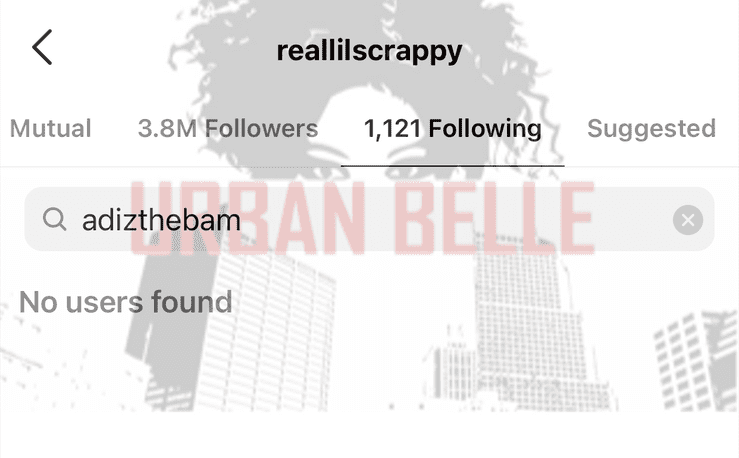 While on Instagram Live, Momma Dee said, "So don't come for me and say Momma don't say nothing about your daughter-in-law if you don't know what she's done. You don't know and I would never lie on her. She do have three of my grandkids and I do honor her for that. But past that, it's over with. I am done."
She added, "She did something to Scrappy, y'all, she did something to him physically. I can't say, I can't say it. That ***** play victim, she ain't no victim. That ***** poison."
Momma Dee also made some serious accusations about Bambi's mother Cece as well.
"Watch this ***** and her momma. How bout the ***** momma called VH1 and the producers? She pulled a gun out on one of my friends…Cece…yes. Them ******* crazy."
You can check out the video here.