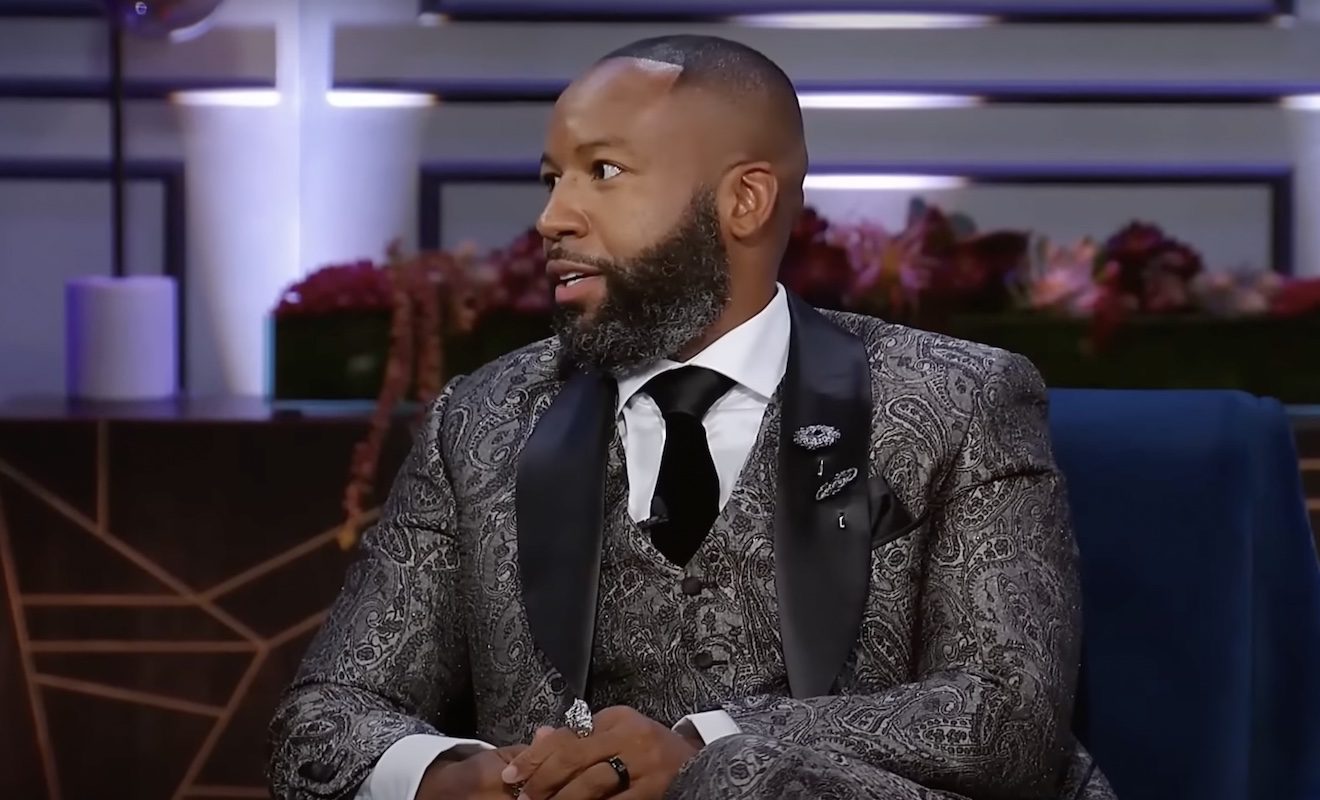 Melody Shari and Martell Holt's breakup was a hot topic.
"Love & Marriage: Hunstville" stars Melody Shari and Martell Holt had a very controversial breakup. Melody alleged that Martell cheated on her with multiple women. And he had one woman, in particular, he had been sleeping with for years. At the height of the pandemic, Martell began leaving the house. Although he told Melody he was only going to the gym, she suspected he was cheating on her again. So she filed for divorce. Martell later confirmed he had a baby on the way. Unsurprisingly, a messy split has transitioned into a messy co-parenting relationship. In fact, things became so contentious that Melody refused to film scenes with Martell on the recent season. However, she invited him on her vacation with their children once things improved with their co-parenting. Martell has since sued Melody for full custody.
Martell said he filed for full custody because he takes issue with Melody's brother Marcus Minnified babysitting the Holt kids. Marcus is gay. And this is why Melody has accused Martell of being homophobic. Some fans agreed with this and created a petition calling for Martell to be fired from the show. However, Carlos King made it clear that Martell won't be fired. He said Melody and Martell's story is one of the reasons LAMH became a massive hit.
Carlos King spoke his mind in a deleted scene from the LAMH reunion.
Despite how messy the breakup was for Martell and Melody, Carlos had some interesting things to say in a deleted scene from the reunion. While speaking to Melody and Martell, Carlos said that he thinks they were made for each other.
"But at one point in time, you two were madly in love with each other. Y'all were best friends. I think y'all can attest to the fact that…cause we will all make jokes like, there is something about the two of them. They were made for each other. And I'll say this to you, and I apologize for saying that to you a couple of years ago 'cause I don't want to come across disrespectful," Carlos said.
He continued, "But I've always said like, and I said this on my podcast, I think God created Melody and Martell for each other. And I will stand by that despite the backlash I may receive. I have never met a couple who's so in sync with each other. And that's why when we saw the Destin trip, and we saw those little tidbits of the snacks and the food, it was just a glimpse of like there's just something about the two of you."
LAMH fans called out Carlos King.
Carlos' comments didn't sit well with everybody. In fact, LAMH fans called him out in the comment section of the video. And they feel like the deleted scene was extremely topic.
One YouTube user wrote, "It is incredibly offensive for anyone to suggest any woman is made to endure what Martell has put Melody through."
Another wrote, "I don't understand this need to push this toxic relationship. It's sick. Martell is abusive and disgusting watching everyone coddle him."
Someone else wrote, "Imma need Carlos to examine why he thinks it's ok to tell this woman she is made for a man who is a cheater and an abuser and lack the introspection to even try to change. Why is fateful about that? This is so gross."
While another YouTube user wrote, "We need to stop telling black women to accept less…. We are not made for another person (that's gaslighting), we choose our person in marriage. He decided to choose his mistress so she can decide to move on, love herself, and find her happiness. And I love that for her!"