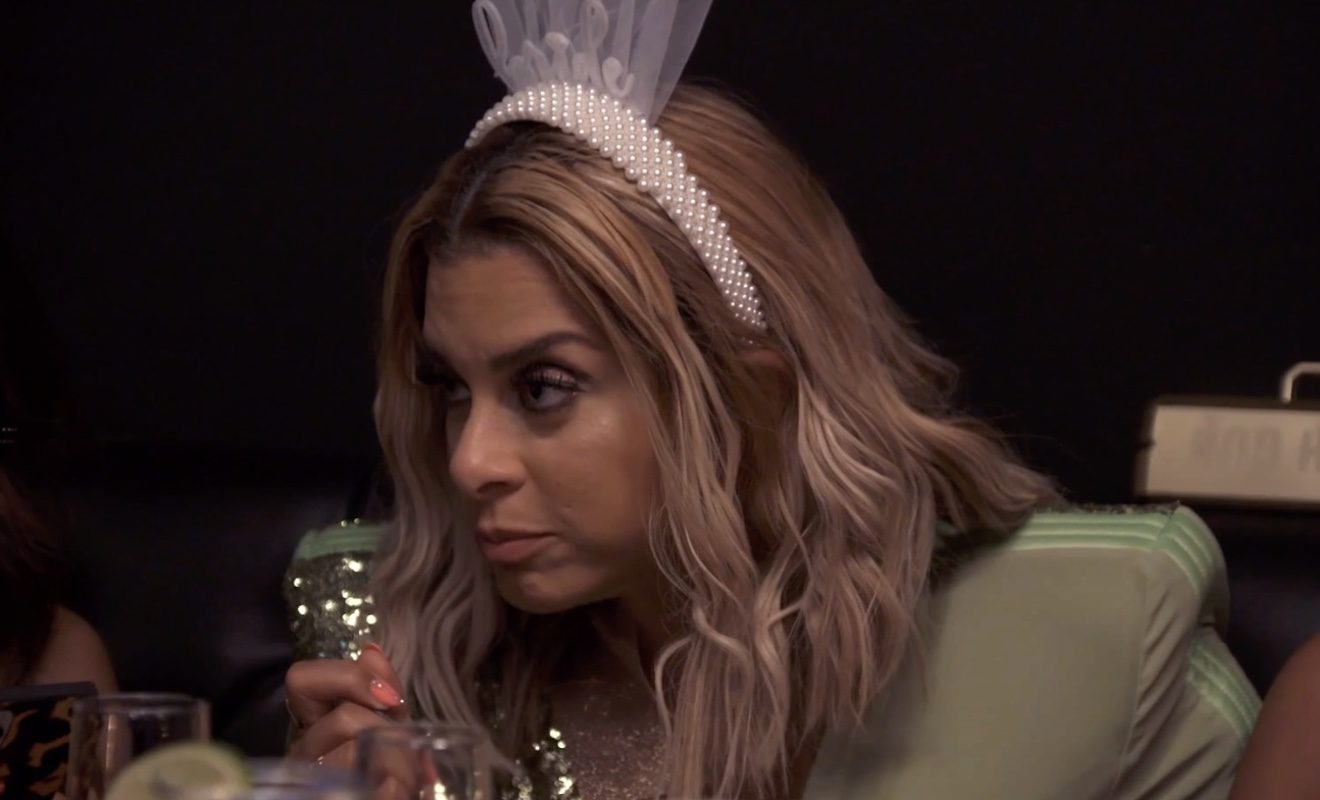 Juan Dixon and Robyn Dixon are tied up in some controversial accusations.
"Real Housewives of Potomac" star Robyn Dixon probably didn't anticipate that her relationship would become a hot topic, again. However, that is exactly what happened during the current season of the show. As we reported, Karen Huger didn't appreciate Robyn calling her fake. So Karen got even by calling Robyn and Juan Dixon's wedding fake. At the time, Robyn had just told the group they decided to have a private wedding. And the only people they wanted around to witness their big moment is their two sons. Karen wasn't buying any of this. In fact, she alleged that Juan has a girlfriend that Robyn actually knows about. Robyn denied this. She said it was the first time she's heard the rumor.
Sometime after the episode aired, People Magazine reported that Robyn and Juan quietly tied the knot a while back. And footage from the wedding would actually be shown during the show's season finale. The publication also alleged that Robyn discussed the wedding at the reunion which was taped not too long ago.
Interestingly enough, Juan and Robyn weren't able to enjoy the kind words and congratulations they were receiving for long. Hours after the wedding news broke, a woman came forward and alleged she was messing with Juan up until January 2022. She reached out to Blogger Sergio Says and even gave him what she alleged was a hotel invoice to back up her claims.
Robyn Dixon doesn't believe the latest accusations?
Since Robyn has been radio silent about the latest accusations, some RHOP fans were wondering if she will address them on the show next season. However, it seems like those close to Robyn are speaking out on her behalf.
Apparently, "Love And Hip Hop Hollywood" alum Misster Ray revealed Robyn's feelings about the situation in the comment section while YouTuber Kempire was discussing all of the drama on Instagram Live. And Ray said that Robyn said the woman reached out to her as well. But she doesn't believe Juan did anything he's been accused of.
Kempire said, "I posted about this when it broke. And I talked about this on Instagram. Ray Cunningham, you may remember him from 'College Hill', was in the comment section saying that, 'This woman also reached out to me. She likes to reach out to friends of Robyn and bloggers and things like that.'"
Kempire continued, "So when I went live on Instagram yesterday, he was in the comment section as well and said that he spoke to Robyn Dixon."
Misster Ray wrote, "She said it's not true and the woman hit her up saying the same thing."