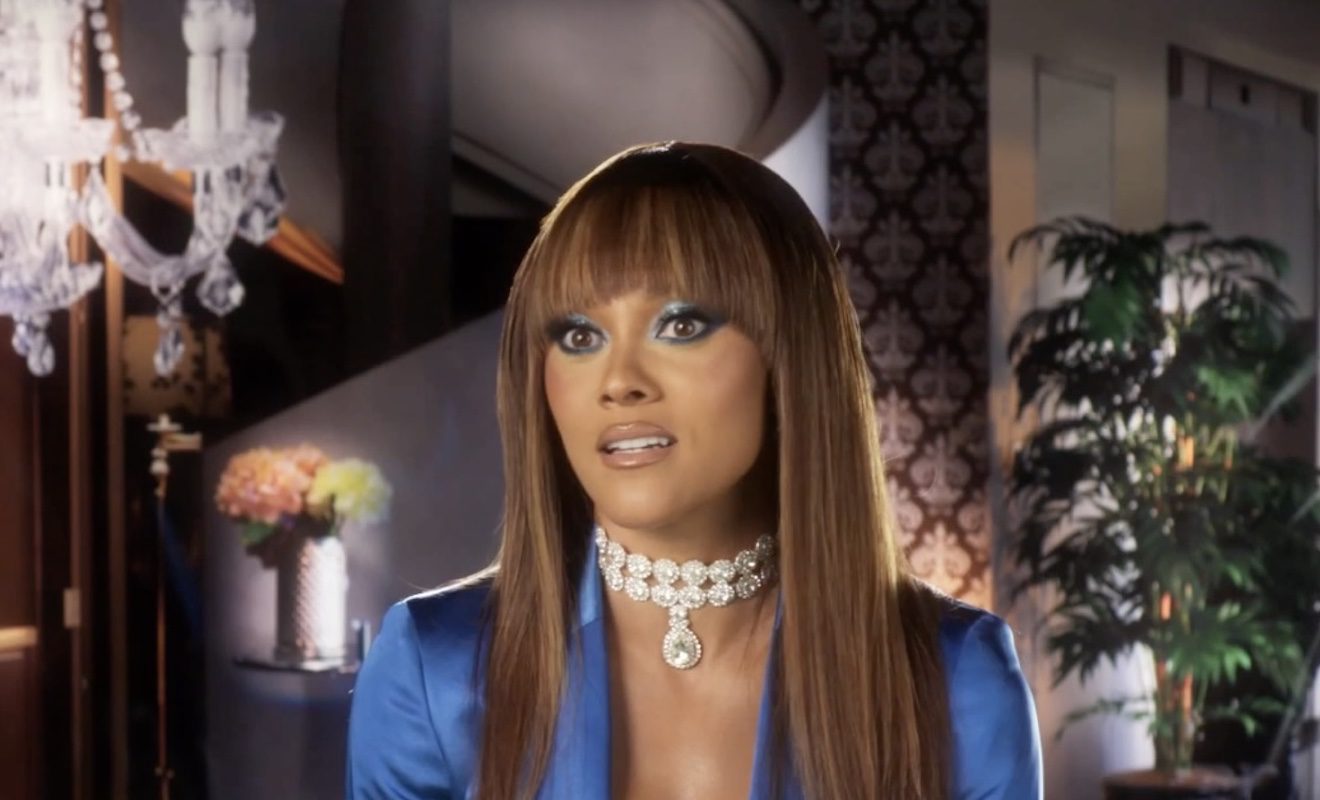 Candiace Dillard Bassett and Ashley Darby are back on bad terms.
"Real Housewives of Potomac" star Ashley Darby crossed the line with Candiace Dillard Bassett and Chris Bassett during the current season. Ashley accused Chris of getting flirty with her friend Deborah Williams. It was alleged that Chris tried to hit on Deborah at Karen Huger's event. To make matters even messier, Ashley also alleged that Chris sends inappropriate DMs to other women. Candiace was taken aback when Ashley made the accusations in front of the other women. Up until that point, she thought they were in a good place. And they were actually working towards building a genuine friendship despite their messy history.
Candiace originally suspected that she wouldn't be able to be friends with Ashley until Michael Darby was out of the picture. However, Ashley's latest actions have given her a much different perspective. And she now thinks Ashley will do whatever is necessary to sabotage any progress they do make. So she is done with trying to be friends with Ashley. Moving forward Candiace won't attempt to establish a connection with someone she suspects may be envious of her life anyway.
Chris and Candiace think that the accusations were made with malicious intent. So these days neither wants anything to do with Ashley nor Gizelle Bryant. At some point, Chris was even accused of groping Deborah. So he and Candiace are taking the situation very seriously. And they think there is no way that they can come back from this because the accusations made were too serious.
Deborah Williams' husband had something to say.
Interestingly enough, Ashley made a controversial revelation during her recent appearance on "Watch Happens Live." She admitted that she did notice that Deborah's version of events didn't actually match the footage shown in episodes. So she can understand why some RHOP fans don't believe that Deborah is being truthful about what happened at Karen's event. However, Ashley is still standing with Deborah. And she's not quite ready to write her friend off as a liar.
Deborah hasn't been happy about some of the comments made by Candiace. In fact, one can imagine she didn't enjoy Candiace saying she looks like a "Sesame Street" character. And she also takes issue with Chris and Candiace claiming that she is lying about what took place. So she plans to confront them if she runs into them in the near future.
Well, it seems Deborah's husband isn't happy with what's been shown on RHOP either. In fact, he complained about the editing in an Instagram post.
Christopher Williams wrote, "Confused at why RHOP keeps choosing to highlight the worse of Deb…hitting pause on 4K and seeing a lot of other not so flattering images…the ratings are up though. I guess that's what matters. My patience is wearing thin but her battle armor is getting tougher 🙌 🛡."
You can check out the screenshot here.