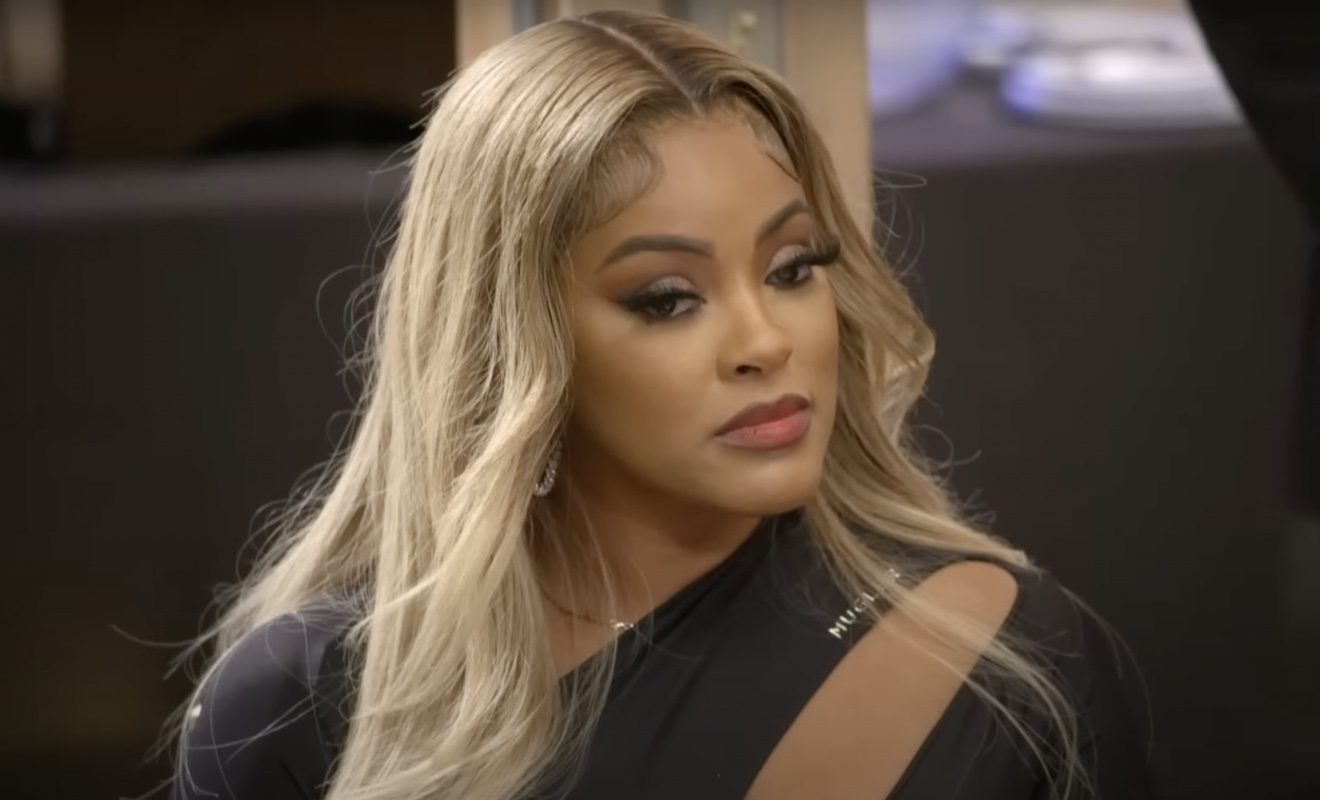 Jennifer Williams put Malaysia Pargo on blast.
"Basketball Wives" stars Jennifer Williams and Malaysia Pargo have regressed when it comes to their friendly status. In fact, fans are watching it all play out in the current season. Jennifer isn't a fan of Malaysia's friend Zell Swag. In the past, Zell has been critical of Jennifer when he's been Malaysia's plus-one at events. He accused Jennifer of having bad breath. At the time, Jennifer and Malaysia were clashing. So Jennifer wrote it off as Zell was only coming for her in defense of his friend.
However, Malaysia brought Zell around the group again in the earlier episodes of this season. Zell came for Jennifer. And she believes Malaysia told Zell to do this despite the fact that they had moved on from their past issues. At this point, Jennifer decided that she was done trying to be cordial with Malaysia. In an attempt to get even with Malaysia for hanging up on her, Jennifer alleged Malaysia's Atlanta home was foreclosed.
Brandi Maxiell and Malaysia Pargo fell out.
Malaysia also isn't in a good place with Brandi Maxiell. Although they used to be close friends for years, the friendship soured after Brandi was fired from "Basketball Wives" years ago. She wasn't getting along with Shaunie O'Neal and Tami Roman. Malaysia suspects that Brandi faulted her for the firing. And she felt like Malaysia should have done something to save her job back then. Malaysia said she fought as hard as she could. And she even brought Brandi around to film scenes when no one else wanted to film with her.
Although it seemed as if Brandi and Malaysia hashed things out at the beginning of the season, Brandi had more reservations about Malaysia. And she thought Malaysia was too fake to be trusted. Malaysia struggled to trust Brandi as well. She even questioned if Brandi told Jannero Pargo about her desire to fight for child support.
Malaysia has also had some tense moments with Brooke Bailey and Brittish Williams as well. Brittish accused Malaysia of being too messy due to the Zell drama. And Brooke agreed.
Is Malaysia Pargo exiting the show?
At this point, Jackie Christie and DJ Duffey are the only two ladies Malaysia really gets along with. In a trailer for the upcoming episode, Duffey suspects her friendship with Malaysia isn't sitting well with Brandi. However, Brandi denies this is the case.
"I don't care that you hang out with Malaysia…"
In another scene, the two friends have a messy exchange that becomes personal fast. Brandi says to Duffey, "That's not what the **** I said, sweetie." Duffey then claps back with, "This is how you belittle Jason in y'alls arguments?" Brandi denies speaking to Jason disrespectfully, "I don't ever belittle Jason."
Malaysia has her own bomb to drop. She meets with Jackie and Duffey to tell them she's departing the group.
"I really enjoy hanging out with you guys but at this point, I won't be coming around your group of friends anymore, the beings that you put together…"
Duffey needs clarification, "So you're not going to come back around?" And Malaysia confirms she's out.
View this post on Instagram