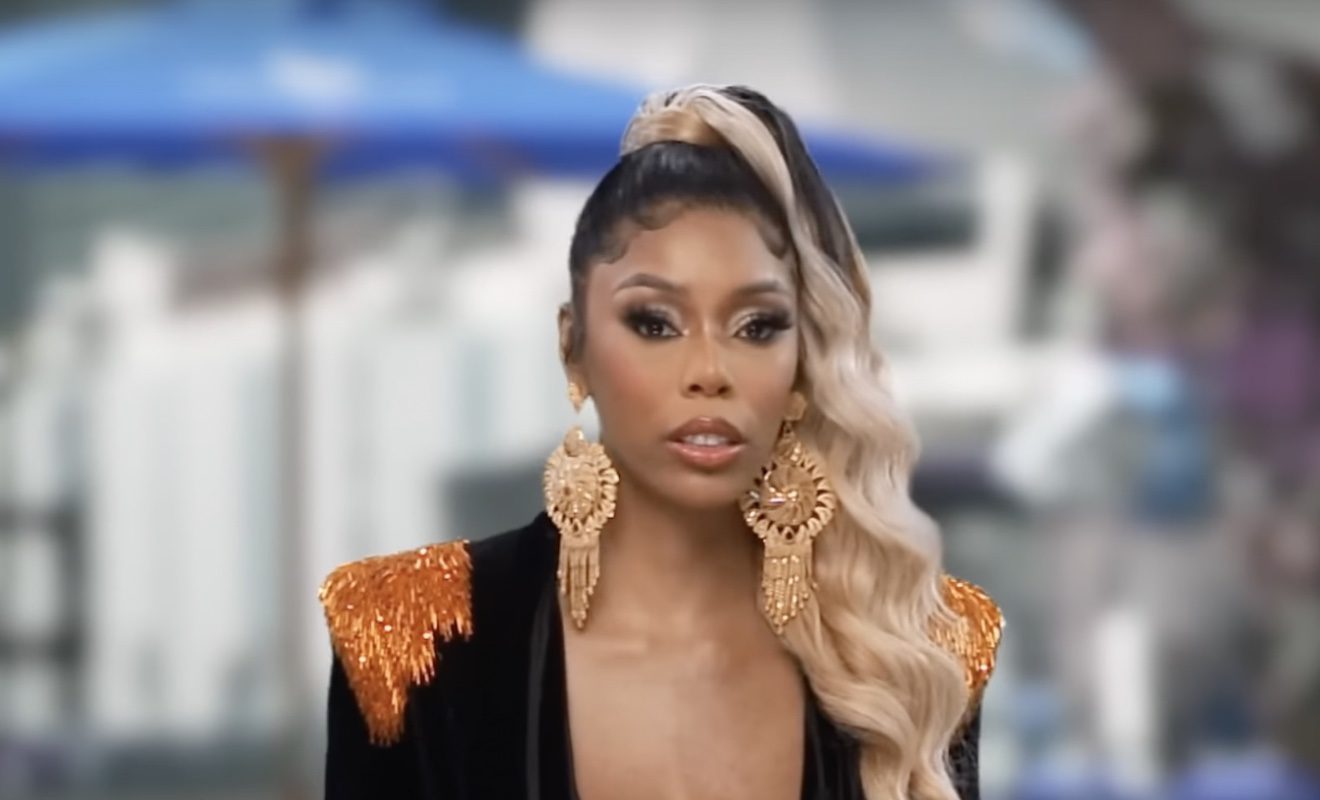 Bambi and Scrappy's marriage woes played out on LHHATL.
"Love And Hip Hop Atlanta" stars Bambi and Scrappy have been a hot topic on social media. In fact, fans continue to speculate about their status. As we reported, Momma Dee had been called out for her treatment of Bambi over the years. Some even felt it was disrespectful for her to say she wishes Scrappy would have married Shay Johnson. Shay and Momma Dee have a close friendship. And this is something Momma Dee doesn't think she'll ever have with Bambi. Bambi believes Momma Dee is the one who is preventing them from getting along. In her opinion, Momma Dee befriends Scrappy's exes to get a rise out of her.
Erica Dixon happens to be another one of Scrappy's exes whom Momma Dee gets along with. Interestingly enough, most LHHATL fans can remember the times when this was not the case. In fact, Momma Dee's blowups with Erica were so bad that Erica said Momma Dee played a role in their breakup. Regardless, Momma Dee and Erica were able to hash out their issues away from the cameras. And they have been solid since. So Momma Dee felt like she needed to be the one to push Scrappy to make peace with Erica. This had to happen for the sake of their daughter Emani Richardson.
Emani Richardson had enough of the Bambi questions.
Scrappy and Erica came face to face to talk about their disastrous co-parenting relationship. The conversation happened while they filmed "VH1: Family Reunion." And Scrappy said that what made him want to move forward is that he saw how receptive Bambi was to being cool with Erica. So after Bambi and Erica talked things out, it made Scrappy want to do the same. However, sometime after that, Erica confirmed to VH1 that she was back to not being good with Scrappy and Bambi.
Well, some people have been wondering how Emani feels about Bambi amid a rumored separation. As we reported, it's alleged that Scrappy and Bambi have called it quits. And they are reportedly just living together and co-parenting as of now.
Emani wasn't feeling any of these questions when she was talking to her followers recently on Instagram Live.
In response, she said, "Please stop asking about my stepmom. Stop coming on here and asking about that lady."
Emani continued, "Do you all see me post with her? Do you see me around her? No. So stop asking me about that lady."