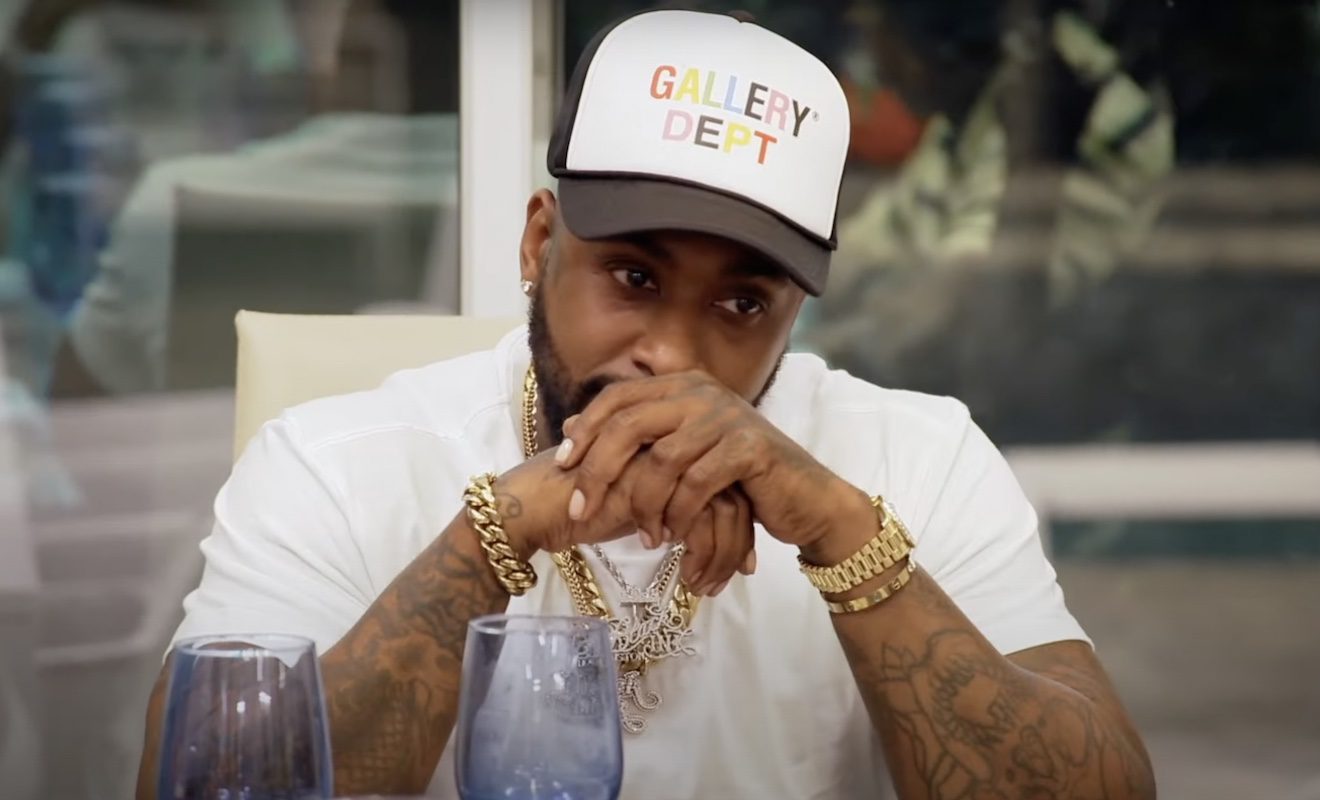 Ceaser's fallout with his daughter played out on TV and social media.
"Black Ink Crew" star Ceaser has been vocal since he was fired from the show due to a video of him allegedly abusing a dog going viral. He doesn't like how those in power handled the situation. Ceaser said the decision to let him go happened so fast. And he at least expected an investigation to be done first. However, he feels that did not happen. This bothered him because he expected some grace considering the show's been a huge success. Regardless, VH1 parted ways with Ceaser swiftly amid some fans calling for his firing on social media.
Interestingly enough, Ceaser's exit from the show isn't the only major controversy he's had to deal with publicly. His daughter Cheyenne accused him of physically abusing her on Instagram Live. Ceaser denied the allegations. And he also threatened to sue Cheyenne's mother Crystal because she backed up Cheyenne's claims.
Teddy told Ceaser that it wasn't a good idea to pursue Crystal legally while he was not in a good place with Cheyenne. However, Ceaser told him that it needed to be done because he had a business and image to protect.
Ceaser and Cheyenne's relationship has taken a major hit. Cheyenne has even taken to social media to tell her followers that Ceaser missed her high school graduation. And before being fired from "Black Ink Crew," Ceaser claimed he had to cut off Cheyenne because she allegedly lied on him.
Ceaser said he handled things wrong during an interview.
Well, Ceaser addressed his fallout with his daughter and the downfall of the show in a recent interview. In a promotional clip, Ceaser said he didn't handle his situation with Cheyenne the right way.
"I'ma be honest with you. I believe I handled it wrong." He continued, "I went at it as a businessman and a celebrity instead of going at it as a father."
Ceaser also said that losing Sky was the beginning of the end, "I think the fall of Black Ink started when we got rid of Sky." And he thinks the fame brought on the darkness, "That fame **** is different, bro. That's gonna put pressure on you and you start seeing people crack that you never seen crack before."
And he also said he doesn't regret his relationship with Dutchess only how things went after their breakup, "I don't believe Dutchess was a mistake. She's the reason why I am who I am right now. My only regret about me and her situation is the way she moved after she left."
View this post on Instagram