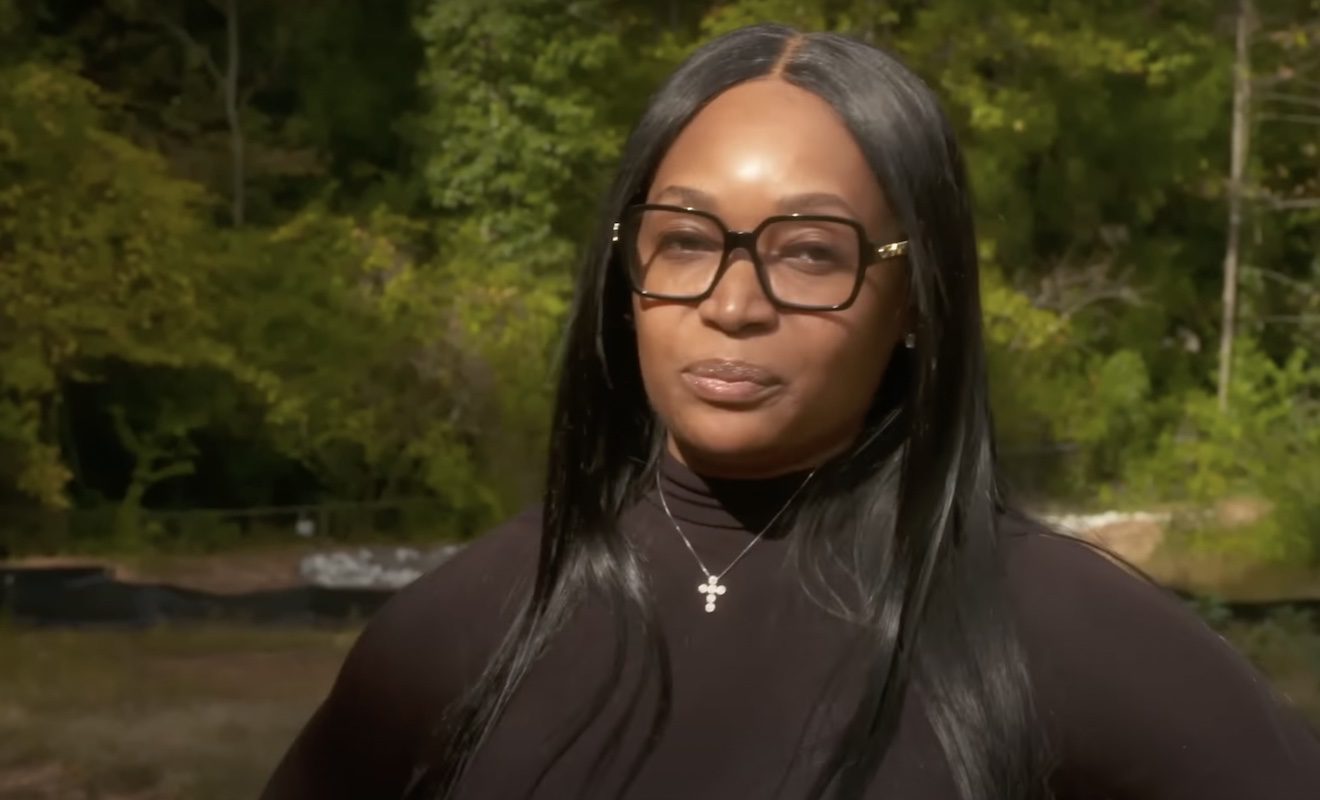 Marlo Hampton and Monyetta Shaw clashed on Twitter.
"Real Housewives of Atlanta" star Marlo Hampton has been coming for Kandi Burruss plenty during the current season. She believes Kandi didn't do enough to acknowledge her nephew's death. Marlo confirmed her nephew was killed by his own roommate years ago. She reached out to Kandi after he was killed because she learned he used to work at OLG at some point prior to his death. Kandi offered her condolences to Marlo at that time. However, the incident at Blaze Steak & Seafood supposedly triggered Marlo. So she took offense to Drew Sidora not specifically using the word "shooting" while discussing what happened. As we reported, Kandi's cousin was shot outside of Blaze after clashing with a drunk employee. Her cousin Melvin Jones also happens to be the kitchen manager.
Well, Marlo will get into it with Kandi's friend Monyetta Shaw on the upcoming episode. In fact, Marlo closes the door on Monyetta in a preview. Interestingly enough, the ladies exchanged words on Twitter hours ago. It kicked off after Monyetta clapped back at some of the shade Marlo threw her way during the latest episode.
Monyetta tweeted, "Here we go again…The CANNED PEACH @heartMarlo talking out both sides of her neck!! Always behind my back never to my face! I DON'T respect that!! You need to worry about getting that nasty hack/ cough you've had for the past 2 years checked out! #RHOA"
In response, Marlo wrote, "Canned Peach? You have a family, juicy history with a celebrity ex, and a husband, and you still didn't get a 🍑. Make it make sense sis 😘. #rhoa"
Drew Sidora provided receipts and Kenya Moore called out RHOA producers.
Monyetta agreed that she is deserving of a peach, "Actually Marlo…| agree with you! I am WAY MORE qualified to be a housewife than you. It DOESN'T make sense at all. Thanks 4 that! 🥰 #RHOA"
Marlo then tweeted a photo of Monyetta attending one of her past events, "It doesn't, maybe you're lacking in performance!? Get ur own identity & off ur masters' leashes (K & K), and maybe then you could roam the park free & dig up a peach. But keep it cute, you're still a fan, just like you were here at my peach party! Maybe I will throw u one next luv 😘🤣"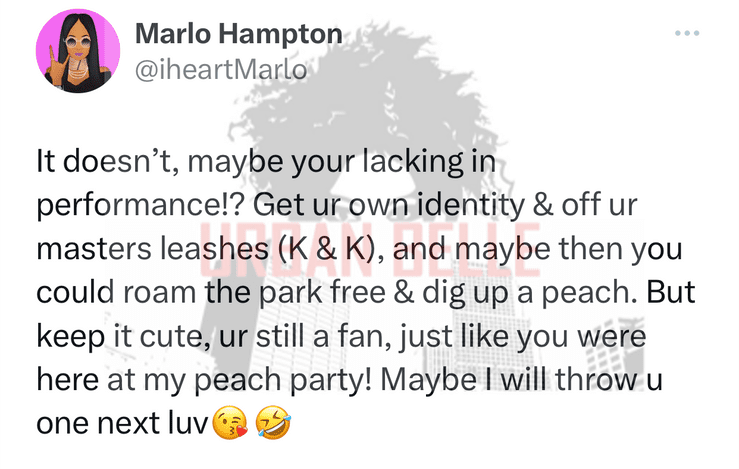 And Monyetta responded by telling Marlo that it took her years and NeNe Leakes' to get that peach, "Cute pic @iheartMarlo We came to support you. I can recognize & salute 10 LONG YEARS of back-breaking hard work of being @NeNeLeakes 'do boy' to FINALLY get that CHARITY #cannedpeach. Difference is I'm a REAL housewife that's BEEN connected & respected. NO SHOW. NO CAP! #RHOA"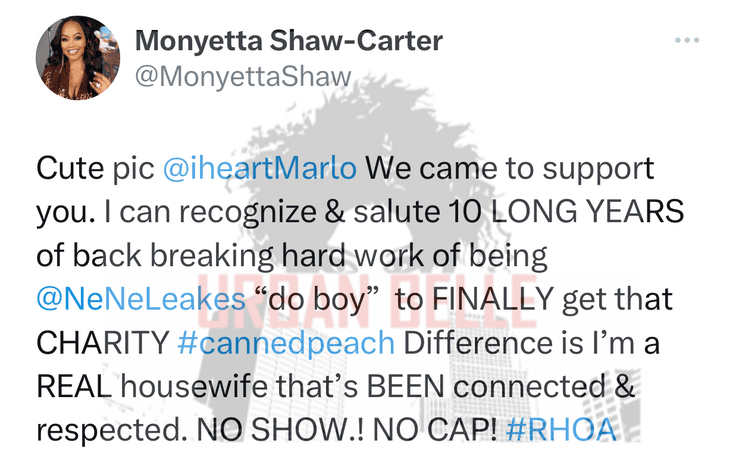 Drew also called out Marlo due to the editing of the recent episode. In a scene, Marlo and Kenya Moore discussed Marlo's recent blowup with Drew. Marlo denied that she was aggressive and screamed in Drew's face. Producers flashbacked to show Marlo sitting down and neglected to show what happened later. So Drew did so on her Instagram page.
View this post on Instagram
As Marlo bragged about the flashback validating that she was calm during her encounter with Drew, some RHOA fans who remember the previous episode were not having it. They accused producers of not showing what happened in full to protect Marlo.
A Twitter user wrote, "Before Marlo left, she was indeed standing over Drew, she did get close and she was pointing and yelling and security was right behind her…idk why they keep protecting this loser. #RHOA"
In response, Kenya tweeted, "Yeah they were slick and didn't show that part. #rhoa"

This comes after Marlo suggested that it is Kandi who is protected by producers.