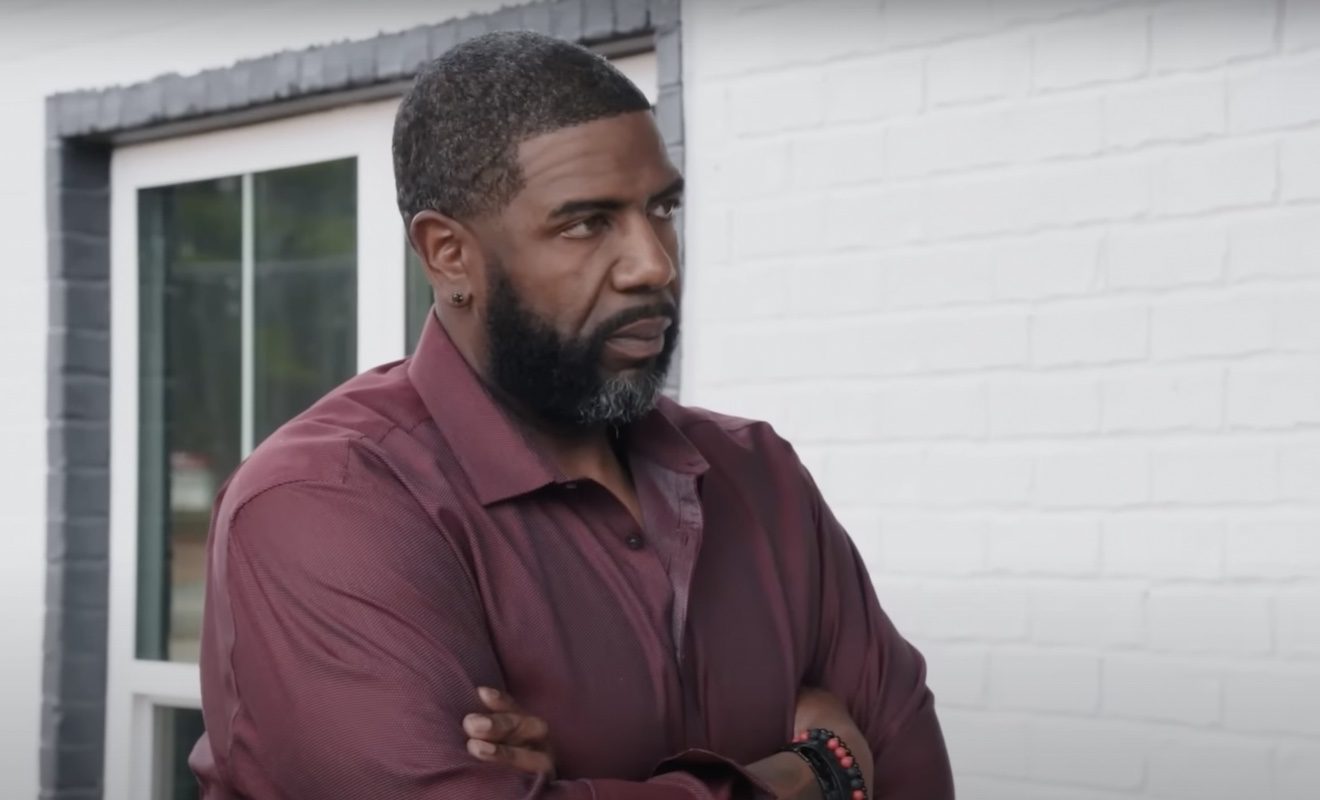 Tiffany Whitlow has been accused of being too messy on LAMH.
"Love & Marriage: Huntsville" star Tiffany Whitlow rubbed some of her costars the wrong way due to her actions on the current season. As we reported, Tiffany's comments to Sheree Whitfield didn't sit well with Martell Holt. Tiffany asked Sheree what it feels like to date Martell since he's known publicly for being a cheater. In response, Sheree reminded Tiffany that she cheated on her first husband. So Sheree felt like Tiffany was being hypocritical. Tiffany doesn't see it that way. She said she's changed but Martell hasn't demonstrated that he's changed since destroying his marriage.
Tiffany also asked Sheree if she's ever met Melody. Sheree said they only met once at her book signing years ago. But she doesn't feel the need to have a relationship with Melody at this point. And Tiffany was baffled by this. She told Sheree that she would want to know any woman who will be around her children often.
Martell and Marsau Scott confronted Tiffany for her actions. And they told her she crossed the line.
Louis Whitlow felt the need to address Martell and Marsau because he didn't think two men should be checking his pregnant wife about anything. However, Louis will have some words for Tiffany on the upcoming episode of LAMH.
Louis Whitlow calls out Tiffany Whitlow.
In a preview, Tiffany tells Louis that she stands by the comments she made regarding Melody and Sheree.
She says, "But one thing that I do stand firm on is I've tried many times to extend myself to Mel and Martell and to offer any sort of expertise or experience when it relates to a blended family."
Tiffany adds, "I want to know from Mel does it even bother her that she's been around her children and what point is Mel going to be open to meeting her?"
In response, Louis asks Tiffany, "Why does it matter?"
And Tiffany insists her intentions are good, "Because babe I think it's healthy for their relationship."
Louis thinks Tiffany isn't respecting other people's boundaries, "That's not your place though, babe. How many times has Mel reached out to you and asked you for advice?"
After Tiffany confirms Melody doesn't seek co-parenting advice from her, Louis drives his point home, "So sometimes people have to be receptive. Anyways, are we clear? Don't put me in no ****."
Big Lou is about to realize that he is tired and Tiffany needs to mind the business that pays her 😂 #LAMH pic.twitter.com/ElFw5ehvdr

— Oprah Winfrey Network (@OWNTV) June 8, 2023