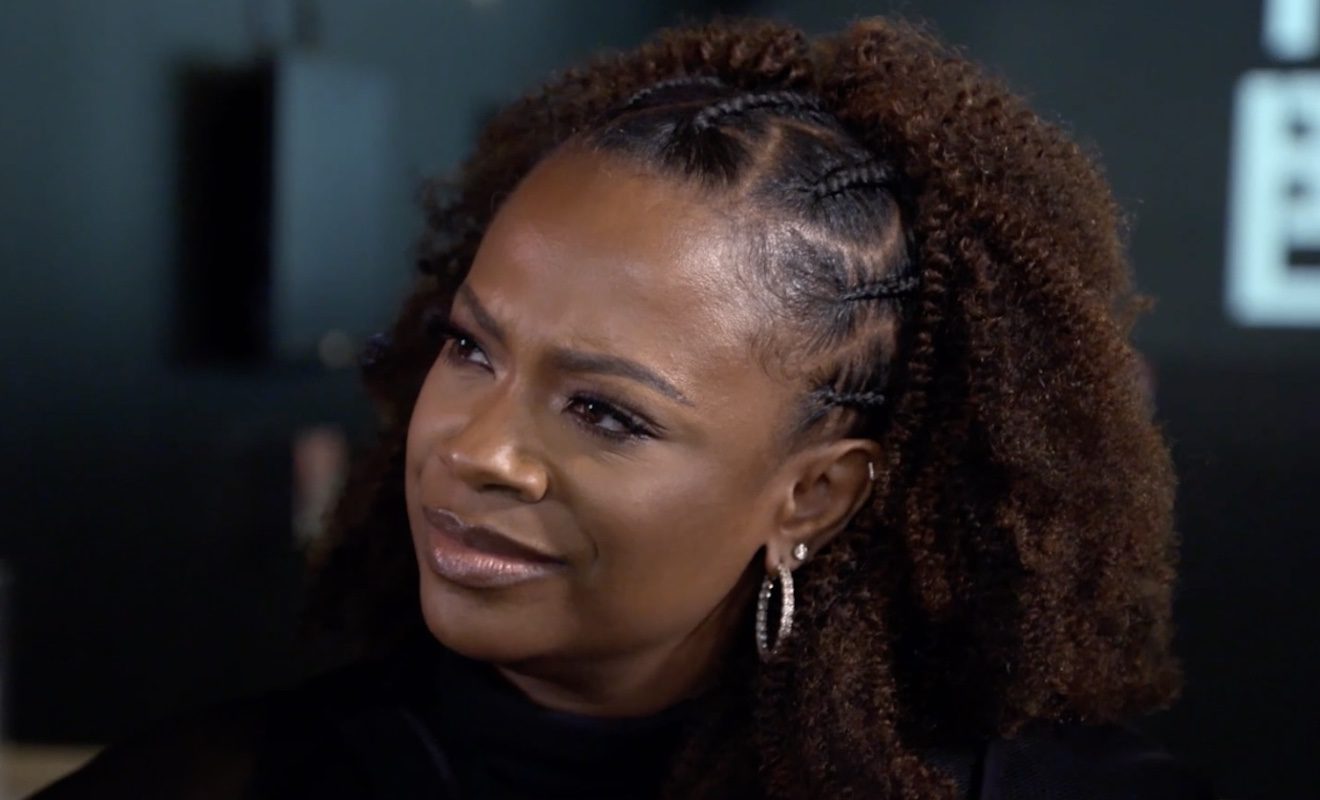 Kandi Burruss is done with Marlo Hampton.
"Real Housewives of Atlanta" stars Kandi Burruss and Marlo Hampton have been clashing all season long. Marlo said the issue is she was triggered by Kandi's cousin Melvin Jones being shot outside of Blaze Steak & Seafood. While discussing the situation on the show, Kandi said an employee came to the restaurant drunk. They argued with Melvin outside before shooting him. Luckily, he survived. But Marlo didn't like it when Drew Sidora refused to use the term "shooting" while talking about it on camera. And Marlo assumed that Drew did this out of fear for Kandi. However, Drew said it's something they just don't do in Chicago.
Marlo's nephew died from gun violence. According to Marlo, he was shot by his roommate. And at some point, Marlo alleged that he met the shooter while working at Old Lady Gang. Kandi took to her YouTube channel to deny this. She said this person never worked at any of her restaurants.
On the recent episode, Marlo said that the real issue is Kandi didn't do enough to acknowledge her nephew's death. Marlo and her family expected more since her nephew worked at OLG. However, this confused Kandi because he wasn't working at the restaurant at the time of his passing. So Kandi thinks Marlo is maliciously trying to attach her to the death.
Kandi Burruss took issue with the last episode's editing.
Regardless, Marlo said Kandi should have at least sent some flowers or catered some food from Old Lady Gang,
Producers also flashbacked to Kandi hugging Marlo and telling her she was sorry to hear her nephew died. However, it's the other flashbacks that didn't sit well with Kandi. As Marlo and Kandi argued during an explosive scene, producers flashbacked to Kandi saying Marlo was a "sweet girl" a couple of seasons ago. And her criminal past didn't matter.
Kandi addressed this on "Speak On It." She said, "Okay y'all…watching this episode, I ain't even gonna lie to you. I was annoyed…I was annoyed by everything about it."
She continued, "I was annoyed at myself for allowing myself to get that angry. I was annoyed by what I felt like was the edit was trying to give Marlo some grace. Or trying to make her in a better light. How many **** times did they try to playback, 'Oh she's so such a sweet girl.' That was two years ago, y'all. Don't keep tryna repeat that as if she's a sweet girl and if anybody believes that right now."