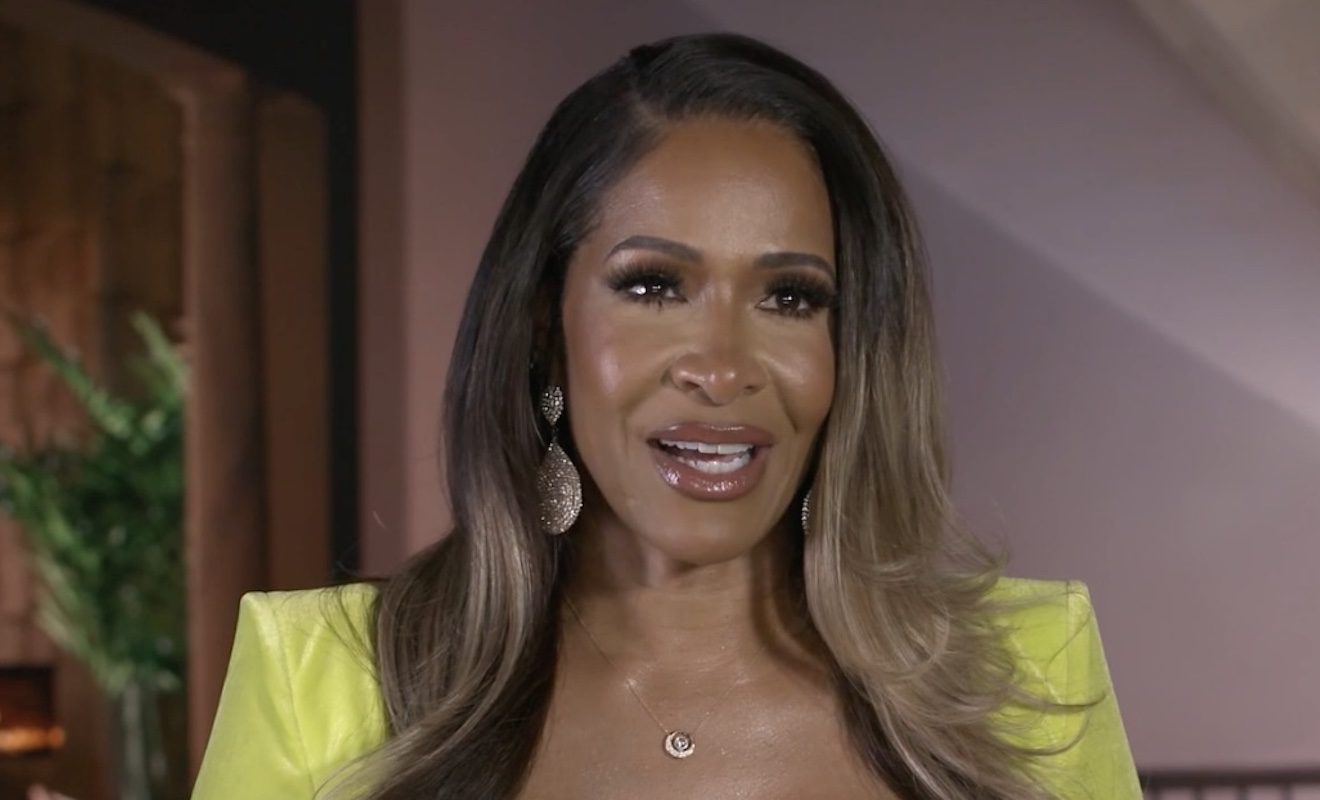 Drew Sidora is reexamining certain friendships on RHOA.
"Real Housewives of Atlanta" star Drew Sidora is questioning her friendships during the current season. So far, she's not convinced Kandi Burruss has been a true friend. As we reported, Drew thought it was insensitive for Kandi to blurt out, "and scene" while she was crying. At the time, Drew was stressed out about her marriage and a lawsuit she's been dealing with. Kandi apologized to Drew while they filmed the After Show. But they ended up having more tension later on in the season. Kandi accused Drew of kissing LaToya Howard on the night the Bolo drama took place. Drew has denied this multiple times. Regardless, Kandi said they had a blowup over this at the reunion. So things only worsened between them.
Another person Drew has been clashing with as of late is Sheree Whitfield. Drew and Sheree originally had issues upon meeting one another due to Drew's former assistant Anthony. Anthony told her Sheree didn't want to pay him while he worked as her assistant. However, Sheree denied this. She then told Drew she didn't want to work with Anthony because he gossiped too much. And he told people Ralph Pittman is gay. Drew went on to end her work relationship and friendship with Anthony.
Sheree Whitfield has no regrets.
On the recent episode, Sheree planned a sip and see for people to see her new granddaughter. When Drew found out Anthony was in attendance, she told Kandi she wasn't going to come inside. And she alleged Anthony threw a shoe at her the last time they saw each other. So she didn't feel comfortable enough to be around him again.
Drew and some fans of RHOA called Sheree out for having Anthony at the event. In fact, Drew said Sheree was told about her altercation with Anthony. So she suspects Sheree was attempting to set her up to have another messy run-in with Anthony.
Interestingly enough, when Anthony was asked about throwing a shoe at Drew, he confirmed the incident happened. But he alleged he threw a shoe in response to Drew assaulting him with a purse.
Well, Sheree clapped back at Drew and the rest of her critics on X.
She wrote, "Chile I can invite anyone I want to MY HOUSE. What you don't know is I hired extra security outside of production. I paid them for staying over the time planned just to make Drew comfortable. This is definitely not the club they were fighting at boo! #RHOA"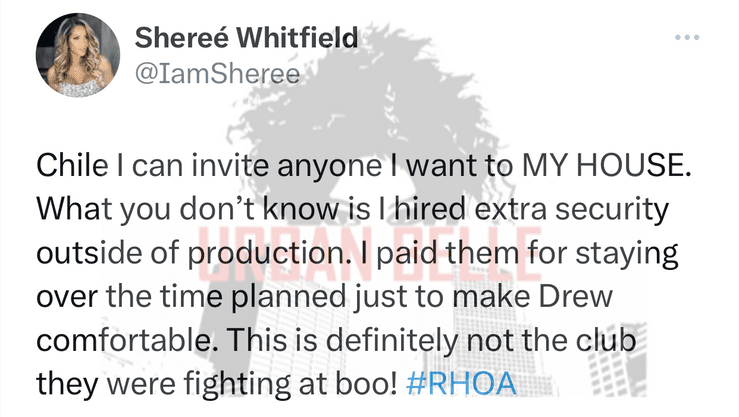 Some of the fans weren't moved by Sheree's post.
An X user wrote, "You still need to be more protective of women. What a shame."
Sheree responded, "I will never put any of the girls in harm's way and we are all adults. Let's be civilized!!"