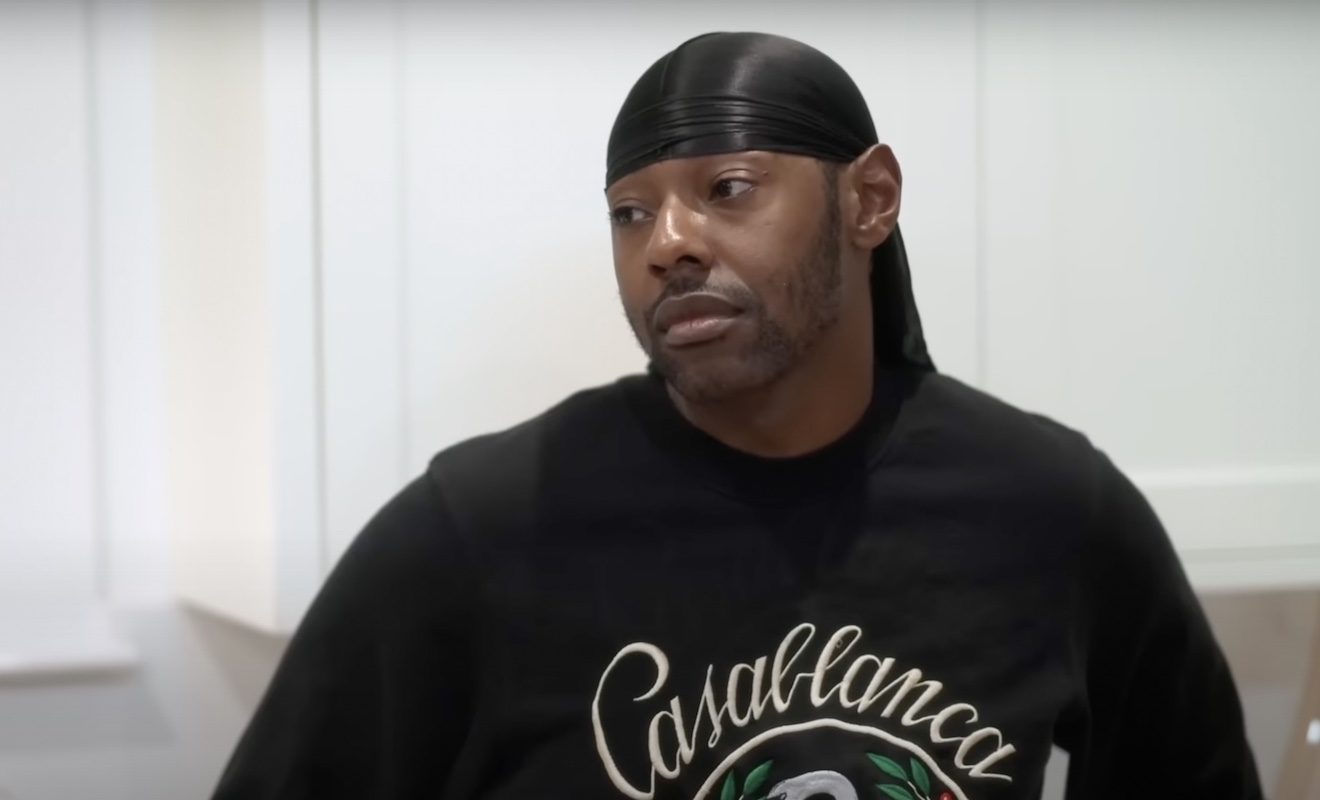 Eric and Sierra have grown apart.
Sierra has an emotional moment at her Ghetto Girls Eat event. She thanks her supporters for coming out. Guests are tasting her food and learning more about the cookbook. But the good vibes go left once Eric pops up. 
Eric tells Sierra he helped her come up with the business concept, and Sierra has security escort him out. 
Safaree vents to Spice.
Spice and Safaree catch up. Safaree accuses Erica Mena of lying on him when it comes to the deadbeat dad accusations. He says he's been paying child support in 2023. And it wasn't wrong to buy Rolex watches for Amara's daughters. Although he admits to sleeping with Mena as recently as a couple of months ago, he doesn't want to reconcile. And he is enjoying what he's building with Amara. But he can't help but think Mena is weaponizing their children and using them to make him look bad. 
Safaree tells Spice that Erica has been lying on him for public sympathy. In a green screen interview, Spice says she isn't sure what to think about Mena anymore. 
Sierra's plan works out.
Renni Rucci is still processing her altercation with Erica Banks. She tells Karlie that she is realizing that she needs some help. She is still grieving her mother. So she hasn't been able to deal with her feuds with Banks and Amy Luciani in healthier ways. 
Spice tells Shekinah and Rasheeda about her conversation with Safaree. She tells them Mena is lying about Safaree not paying child support. 
Sierra meets up with Eric. They argue about how he's been dodging the divorce papers because he didn't want to be served. He becomes furious when someone from Sierra's legal team serves him the court documents.  
She tells him it's over. 
Erica Mena finds out Spice is Team Safaree.
Spice heads to Miami when she is given the key to the region. Mena and others were invited to participate in the celebration. Shekinah informs Mena about what Spice has been saying about her and Safaree. Mena tells Spice that Safaree just started paying child support this year. But he only made the change because blogs were reporting on him not paying. 
Spice goes on to allege that Mena and Safaree are sleeping together every time they see each other. Mena denies this. She goes on to say that all she did was pee on Safaree and allow him to orally pleasure her. But they didn't actually sleep together. 
Mena becomes emotional. She says she's not going to be lied on when it comes to her situation with Safaree. 
What are your thoughts on the episode?