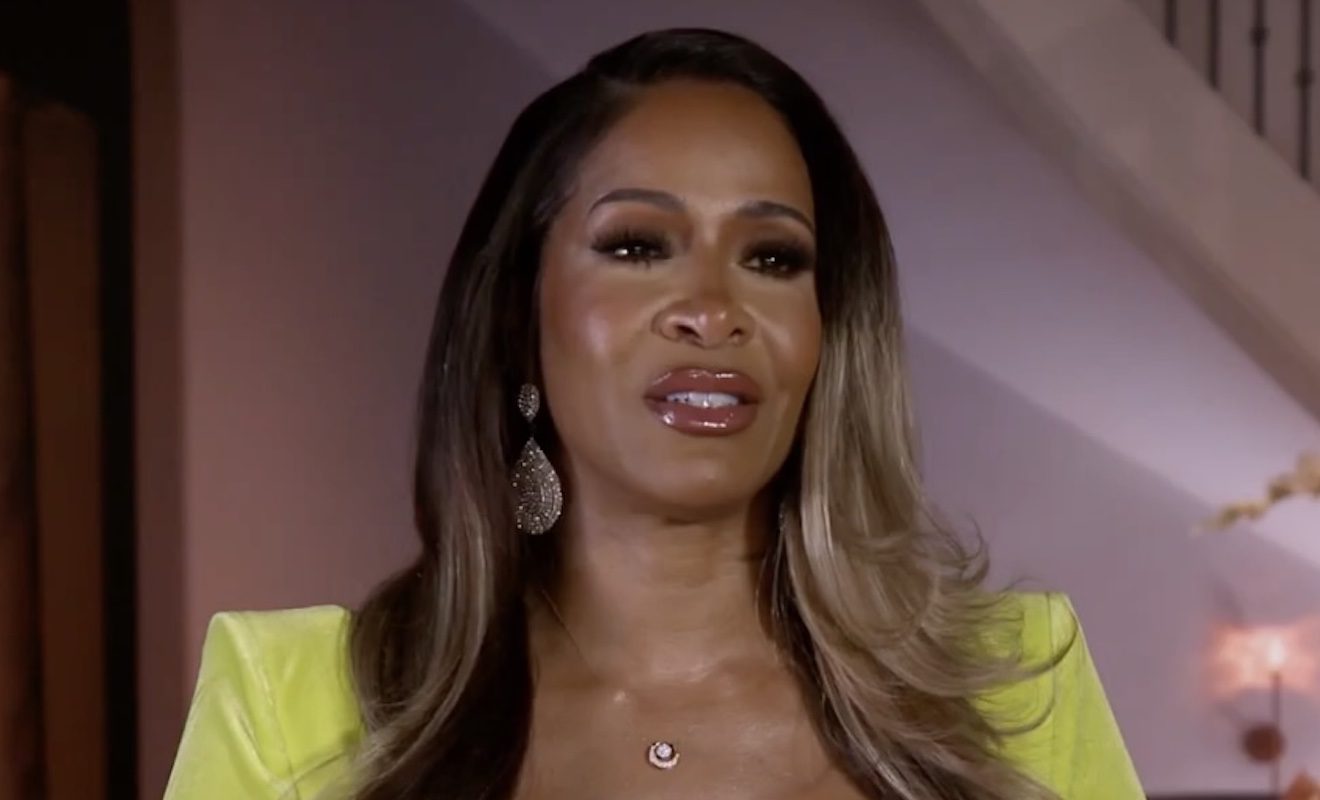 Sheree Whitfield and Kandi Burruss' feud played out on the latest season of RHOA.
"Real Housewives of Atlanta" stars Kandi Burruss and Sheree Whitfield clashed a bit during the most recent season. Sheree didn't like the shade Kandi threw at She By Sheree on her YouTube channel. Kandi discussed the allegations. She told her supporters a fashion designer said Sheree never paid him for the clothes he made for her fashion show. Kandi concluded this could be the reason why those clothes were never put up for sale on the brand's website. Interestingly enough, Sheree confronted Kandi about this on the show. She told Kandi that she has a lot of fans. And Kandi's actions could have ruined her brand. So she wanted Kandi to be more careful wielding her influence.
Kandi was completely caught off guard by this. She told Sheree that while she threw some "fun shade," she also promoted She by Sheree as well.
Sheree got even with Kandi in a number of ways. She shaded Kandi in her green screen interviews. In reference to the Blaze Steak & Seafood shooting, Sheree said she wasn't sure if she would receive "biscuits or bullets" when going to Kandi's restaurants.
Kandi Burruss called out Sheree Whitfield over the She by Sheree newsletter.
At the reunion, Sheree told Kandi she needed to clean the floors at her restaurants because they were dirty. She also pulled out a She by Sheree newsletter and passed out copies of it at the reunion. In the newsletter, Sheree included a story about Kandi's restaurant failing a health inspection.
Some laughs were had but it's looking as if Kandi might be taking it more seriously now.
On her "Speak On It" show, Kandi talked about the newsletter. She took issue with the pictures Sheree used. And she's now considering suing Sheree.
Kandi said, "***** I'ma need you to take my pictures down 'cause if you finna tryna be making money, you better not do that. Don't do that to yourself. Get sued tryna sell my pictures. You better find you some different pictures to use, I know that."
She continued, "How you gon put my family pictures on your website when you selling subscriptions? Should I sue you? Even Bravo didn't show my pictures. You might wanna pull my pictures down."
View this post on Instagram