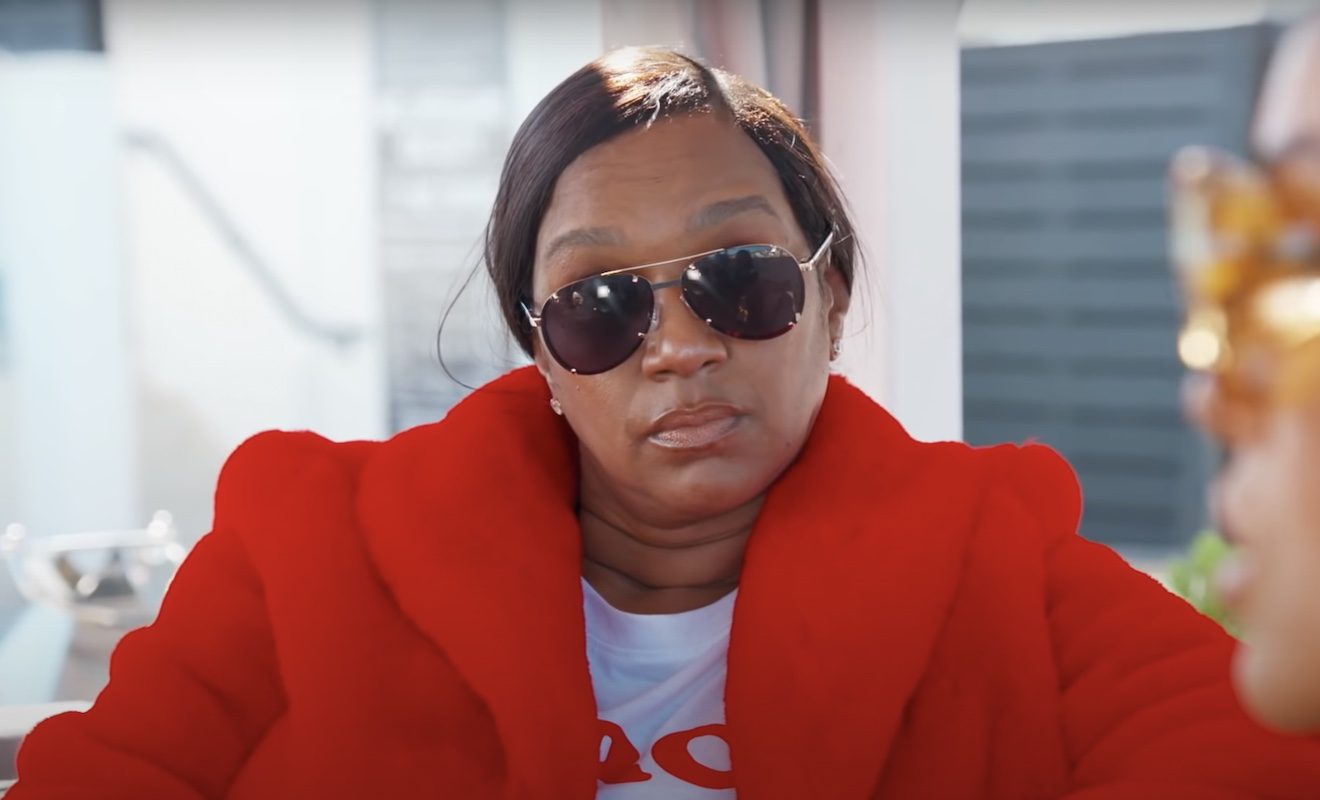 Malaysia Pargo's exit from BBWLA came while she was receiving the outcast treatment.
"Basketball Wives" star Jackie Christie has been vocal regarding her disappointment about Malaysia Pargo leaving the show during the previous season.  As we reported, Malaysia didn't have a lot of friends during Season 10. Brandi Maxiell came back. However, she had written Malaysia off as a bad friend prior to her return. She took issue with Malaysia not reaching out to her about her father's death. However, Malaysia said she didn't know Brandi's father died. So it wasn't a situation where she did something hurtful intentionally to hurt Brandi. Regardless, Brandi didn't believe this. And most of the other ladies didn't either so they sided with Brandi. DJ Duffey and Jackie Christie were the only two who continued to hang out with Malaysia before she decided to leave.
Jennifer Williams decided she didn't like Malaysia because of Zell Swag. In the past, Zell has made petty remarks to Jennifer because she and Malaysia were not on good terms. The "Love And Hip Hop Hollywood" star is close friends with Malaysia. So Jennifer came to the conclusion that Malaysia told Zell to come for her. This is something Malaysia has denied. Regardless, Jennifer got revenge on Malaysia by accusing her of losing her Atlanta house via foreclosure.
After Jennifer made the claim, Malaysia met with Jackie and Duffey to tell them she made a tough decision. It was time for her to walk away so she could put her mental health first. She was already stressed out about her co-parenting relationship with her ex-husband Jannero Pargo. Malaysia alleged he wasn't doing his part financially. So she was considering taking him to court to face off over child support.
Evelyn Lozada put Jackie Christie on blast.
On the current season, fans have seen the return of Evelyn Lozada. So some have been thinking that it's possible that Malaysia could come back soon as well.
Hours ago, Jackie took to X to tell fans to help her get Malaysia back on the show. Jennifer responded with a vomit emoji. Interestingly enough, Evelyn responded, too. And she accused Jackie of having a different take behind the scenes. This didn't sit well with Jackie either. Check out the exchange below.