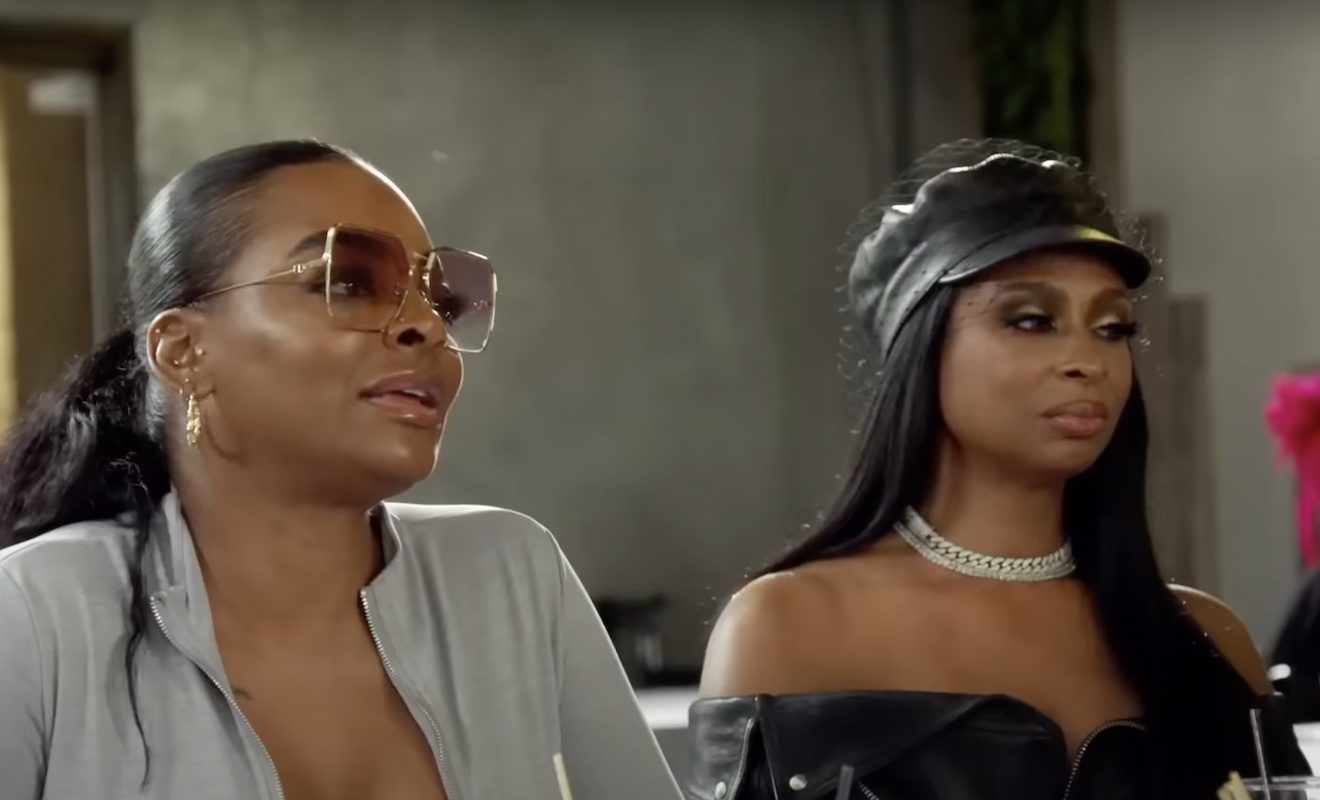 Malaysia Pargo left BBWLA to focus on her mental health.
"Basketball Wives" star Malaysia Pargo decided to walk away from the show during her last season. At the time, she wasn't in the best place with multiple cast members. Brandi Maxiell had complaints about Malaysia's track record as a friend. She also took issue with Malaysia not reaching out to her after her father passed away. However, Malaysia said she had no idea he passed. Regardless, Brandi didn't find this to be believable. So her tension with Malaysia only worsened when they talked about this on camera. They nearly came to blows and Malaysia concluded she was better off not being friends with Brandi.
Brandi and Malaysia's feud trickled into Malaysia's relationships with the other women. She became somewhat of an outcast. In fact, she was only filming scenes with Jackie Christie and DJ Duffey at a certain point. Interestingly enough, Malaysia also had a nasty fallout with Jennifer Williams. As we reported, Malaysia was bringing Zell Swag around. Since he came for Jennifer, she was convinced Malaysia told him to. So Jennifer got even by telling all the others that Malaysia allegedly lost her Atlanta home to foreclosure.
Malaysia wasn't feeling how things were going. So she told Jackie and Duffey she was leaving the show. It was important for her to exit so she could focus on her mental health. At the time, she was having some co-parenting issues with her ex-husband. She alleged he wasn't helping her out financially when it came to their children. So Malaysia was considering taking him to court for child support.
Malaysia Pargo's possible return to BBWLA is not supported by Jennifer Williams.
Jennifer was not sad to see Malaysia leave. In fact, she stood by her actions. She went on to accuse Malaysia of running away because she couldn't handle being in the hot seat. So she had no sympathy for Malaysia. And she didn't care about some of the backlash she received for this stance on social media.
Well, it's possible Malaysia may return to the show sooner than later. Hours ago, Jackie said she was trying to talk Malaysia into coming back. This comes as Evelyn Lozada has returned for the current season.
Jackie wrote, "♠️ Everybody help me go get my Babes @MalaysiaPargo back!!! Pronto! ♥️🥂  #Basketballwives #BBWLA #BasketballWivesLA."
In response, Jennifer confirmed she doesn't support this idea. She said, "For what??? 🤮"