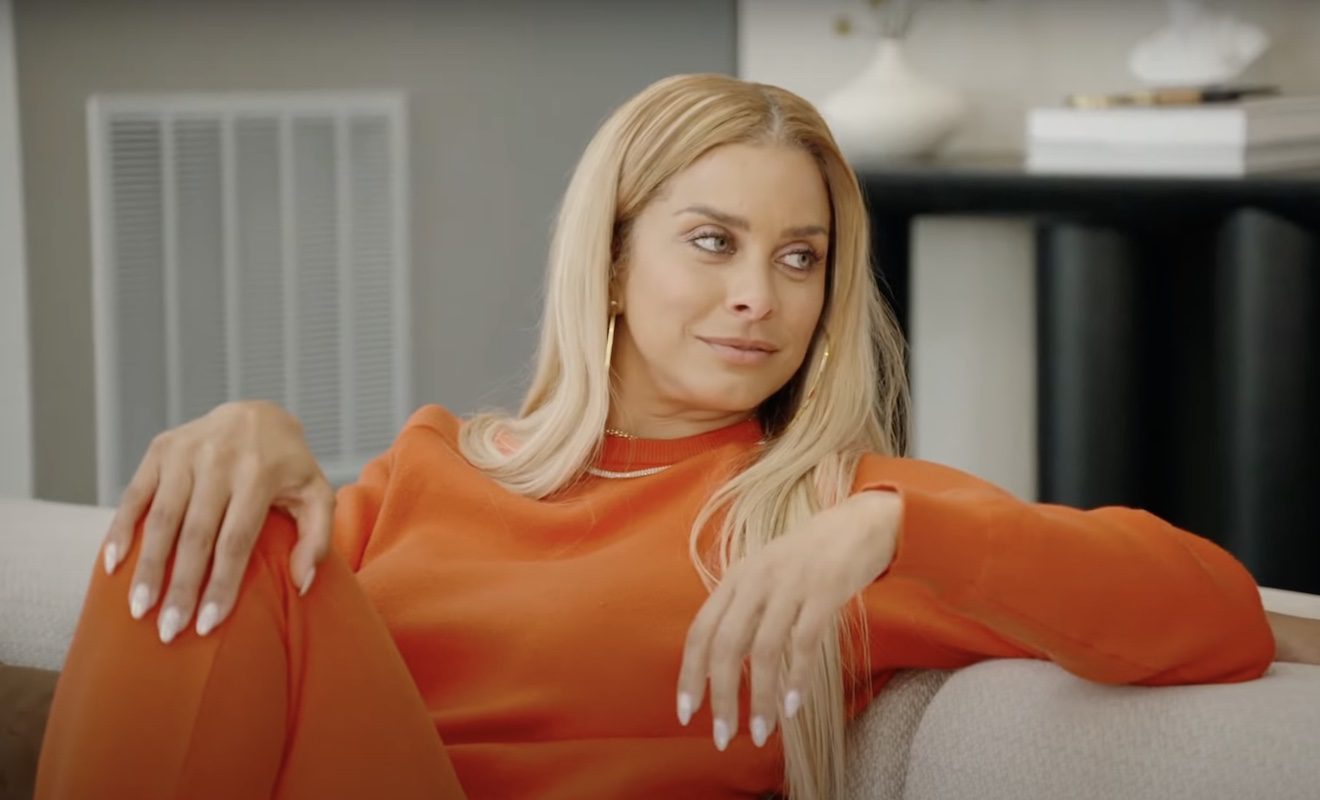 Fallouts will unfold on the upcoming episodes of RHOP.
"Real Housewives of Potomac" returns to Bravo on November 5 at 8/7c. In the meantime, most fans have already heard about some of the feuds that took place during filming. Candiace Dillard Bassett and Robyn Dixon are no longer on good terms. Robyn took issues with some of the comments that Candiace made at the conclusion of Season 8. Candiace said it was unfair that Robyn chose not to address Juan Dixon's inappropriate communication with another woman he met on Instagram. Instead of addressing the situation on the show, she confirmed what happened on her "Reasonably Shady" podcast with Gizelle Bryant. This was in response to a woman alleging that Juan paid for her hotel room.
The situation was messy enough that Robyn said it did cause her and Juan to pause their wedding for a bit. But since they worked things out while the show was on hiatus, she didn't feel the need to talk about it during the recent season. Robyn also said she would say more on Patreon. Since Chris Bassett was in the hot seat last season, Candiace started to suspect this was planned so Juan would not be. To no surprise, these views did not sit well with Robyn. So they clashed while they filmed Season 8.
Ashley Darby and Candiace also had some issues since Michael Darby is suing Candiace for defamation.
There was enough shade to go around in the latest RHOP promo.
Karen Huger and Mia Thornton also fell out while they filmed the new episodes. While it's unclear why, it's possible that Karen still isn't over Mia accusing her of having an affair behind Ray Huger's back.
Plus, Wendy Osefo and newbie Nneka Ihim had differences while filming the new season as well. Nneka even accused Wendy's mom of doing voodoo.
Well, it's clear from the latest promo that tension is still in place for the RHOP cast. All the ladies were told to "pass the tea cup" to the person next to them. Depending on who it was, it was nice or shady.
The order and comments went as follows:
Karen
"I'm passing the teacup to the person with the most improved effort toward dressing better."
Gizelle
"I'm passing the teacup to the TikTok Queen."
Ashley
"I'm passing the teacup to the chillest, the realest, and the most blunt housewife. She will tell you like it is."
Robyn
"I'm passing the teacup to the housewife who lives her entire life expressing her feelings on Twitter."
Candiace
"I'm passing my teacup to the homegirl with the most degrees in the group, honey."
Wendy
"I'm passing the teacup to the housewife who never remembers the truth."
Mia
"I'm passing the teacup to the Princess of Potomac."
Nneka
"I'm passing the teacup to the best flip-flopper."
View this post on Instagram