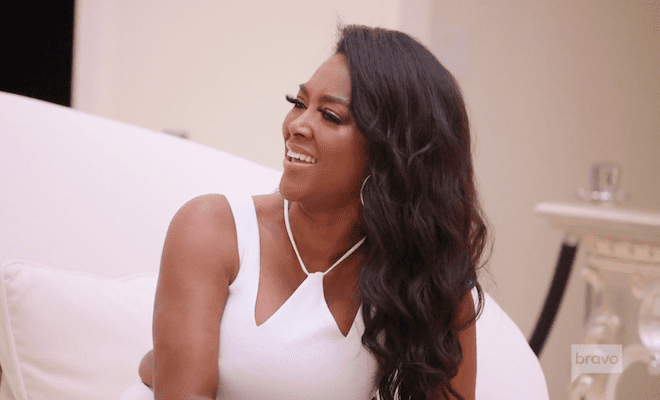 By: Amanda Anderson-Niles
On last night's episode of "Real Housewives of Atlanta," Kenya and Kim clash something serious at NeNe's party.
In fact, they almost came to blows.
Porsha makes things right with Lauren after their nasty fallout over business.
Cynthia goes on another date with Will but their time together has already become a topic on the blogs.
And Sheree still isn't ready to talk to her kids about Bob.
Here's a recap of "All White Never Forget Showdown."
Click next for the details.