K Michelle and Lyrica Beef
The upcoming season of "Love and Hip Hop Hollywood" is going to be full of drama.
There's been some more developments in Lil Fizz and Moniece Slaughter's troubled relationship as they keep striving to peacefully co-parent.
And Lyrica Anderson and A1 Bentley also hit an obstacle in their marriage.
However, they seem to have made amends, and A1 getting robbed weeks ago in a studio was an awakening experience for Lyrica.
Some fans questioned if the robbery was real or just part of a manufactured storyline.
Lyrica denied this but K. Michelle seems to think it's all fraudulent. She seemingly expressed such while addressing Safaree's recent robbery.
Check out the tweet below.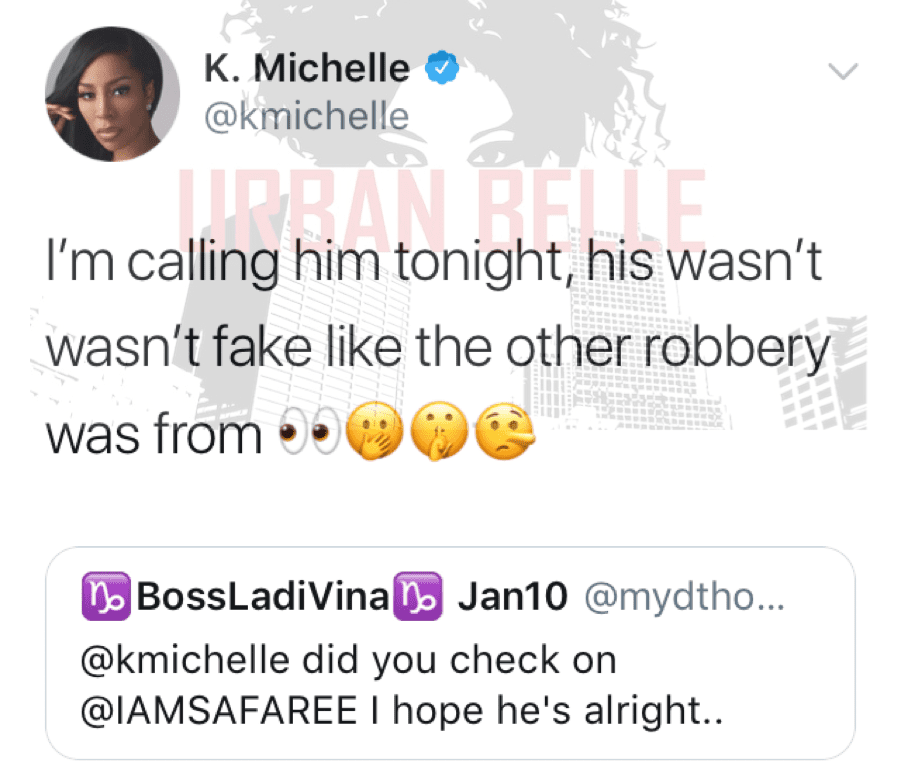 She also had some interesting words when a follower asked if she would ever return to LHHATL.