The most recent episodes of "Basketball Wives" really does make it seem like Jenn is being iced out the group.
She's not on good terms with Tami.
Shaunie wants nothing to do with her.
Kristen doesn't know if she can truly be friends with her.
Cece can't stand her because she's unapologetic about the rumor she and Evelyn revealed about Cece.
And Malaysia ends up throwing a table at her later on in the season.
Even Malaysia's friends are coming for Jenn.
Zell Swag made an appearance on the show and took shots at her fashion and breath.
But Jenn told a follower that she refuses to give him a response.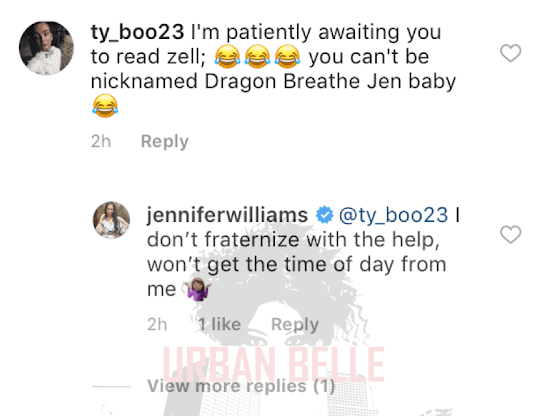 In related news, Zell said Jenn blocked him on Instagram.