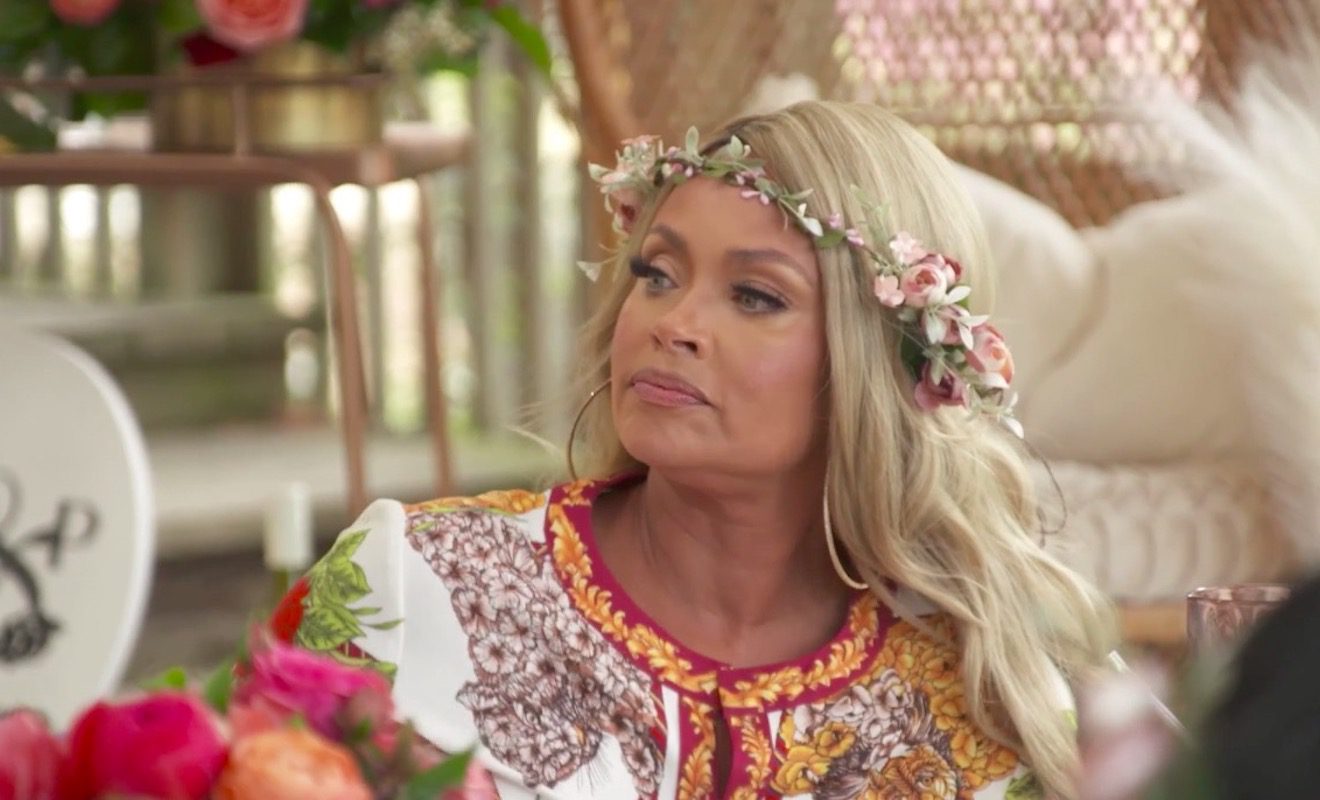 Gizelle Bryant knows there is still progress to be made with Wendy Osefo and Karen Huger.
Robyn Dixon doesn't quite understand the criticism she receives for her friendship with Gizelle Bryant. Some fans of "Real Housewives of Potomac" feel as if Robyn doesn't really call Gizelle out when she's wrong. However, Robyn disagreed with this perspective. She pointed out past times on the show in which she told Gizelle she went too far with her feuds.
On the upcoming episode, Robyn lets Gizelle know that they will call off an event if she commits to being shady to Wendy Osefo and Karen Huger. The two friends are putting together an event to celebrate their new podcast, "Reasonably Shady." Gizelle is having the event outside of her house. And she doesn't want to let Karen or Wendy come inside to use her bathroom.
"There's a whole lot of trees out here. Pop a squat." In a green screen interview, Gizelle says that she does feel she made some progress with Karen and Wendy at the Goddess Party. But they aren't in a great place again, yet.
Gizelle Bryant is forced to limit her shadiness.
Robyn isn't feeling any of this. "Gizelle, no! I am not cosigning that." She goes on to say that Gizelle is moving backwards if she bans them from using her bathroom. "So if you're starting fresh, then not allowing her to come in the house and use the bathroom is going backwards.
In a green screen interview, Robyn says she's not about to agree to someone in the group being treated differently at their event. "We're inviting Wendy and Karen. There's no way we're going to treat them differently than the other guests or we're not going to have the event…there's no way in h*ll I'm going down with this."
Gizelle listens to Robyn and agrees the women can use her bathroom.
Also, check out the preview of Gizelle telling Wendy and Karen they were almost banned from using her bathroom below.